Rain Is Still Possible Today
Storms crossed to our north this morning and moved out. More storms may boil up later this afternoon or tonight, but the HRRR model doesn't have much/anything for us through midnight. Possible a lightningstorm will pop up, so don't leave yourself vulnerable. Keep an eye on things. But we don't think you should cancel anything.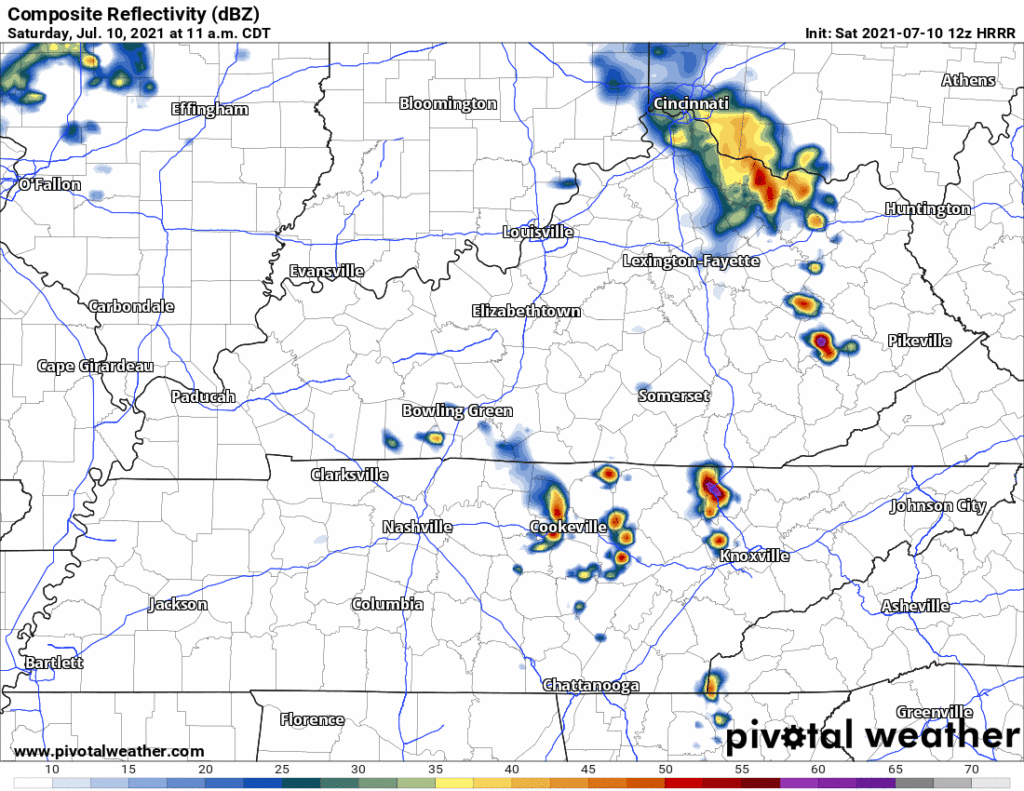 The high will reach around 90°. Humidity oppressive with low 70°s dewpoints.
Decaying (?) Storm Line Overnight – Wee Hours Sunday
HRRR (below) shows a strong/severe storm line approach after midnight.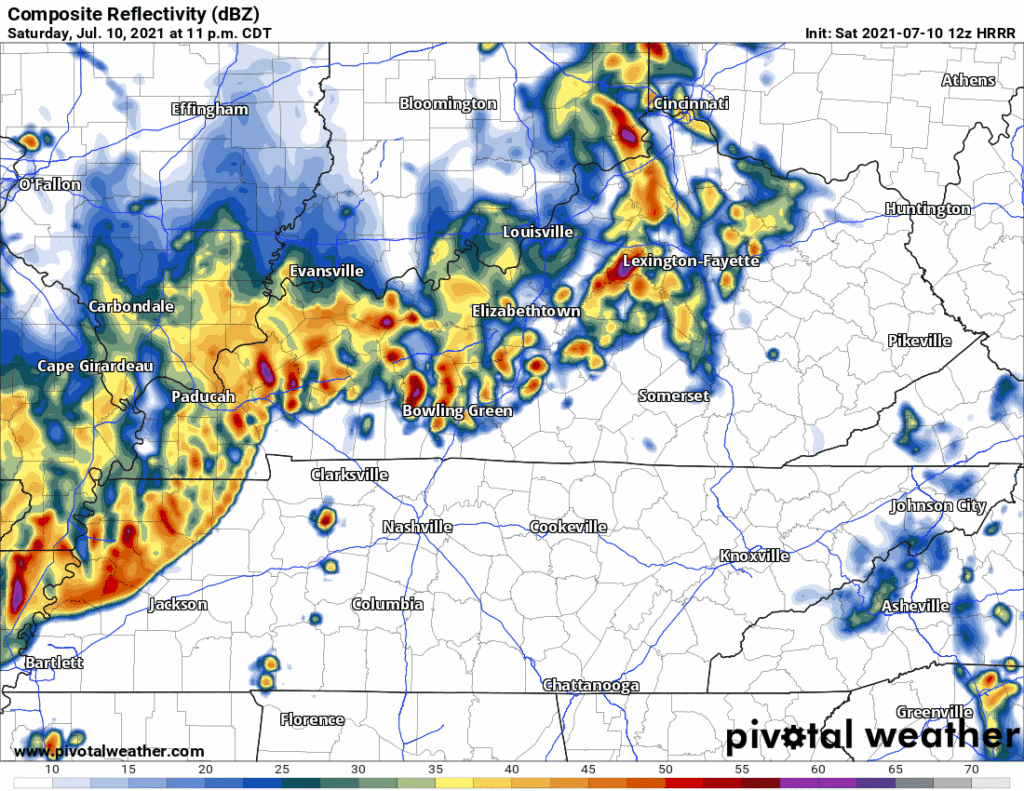 The Storm Prediction Center says areas NW of us will have a damaging straight line wind (15%), hail (5%), even a tornado (2%) probability for the storms inside this line. However, those risks decrease for us locally. The line is expected to fall apart just before it gets here. The only current concern is maybe lightning with straight line winds.
But this will be closely watched. If the line can stay together after midnight, we may have to monitor for a low-probability severe (wind, hail, tornado) threat. That is not expected, though. No reason to be concerned or alarmed right now.
The rest of the day Sunday will depend heavily on the timing of the decaying storm line mentioned above. ETAs on that line vary by several hours. We will have a better handle on that tonight.
Wet Monday-Tuesday
Temps ahead "drop" into the mid 80°s only because of expected cloud cover. It'll still be humid. Rain remains in the forecast Monday and Tuesday as humidity feeds into an upper level low. Expect waves of rain. The atmosphere will be hydroloaded with potential to rain out any activity with heat-of-the-day enhanced downpours. Rainfall may be excessive. WPC outlooks us for a 10% to 20% probability of a flash flood event withint 25 miles of you both Monday and Tuesday.
As always, check back for updates to the forecast, and be sure to follow @NashSevereWx on Twitter!