Starting off our weekend hot! High's reach into the low 90's today with dew points still in the low 70's. Temps dip to stay in the upper 80's for the rest of your weekend. Dew points will continue to hang around the low 70's until the beginning of next week.
Scattered showers and storms return this afternoon and evening. SPC includes Davidson and Williamson counties in a low-end severe weather outlook today with a 5% chance of seeing a damaging wind gust within 25 miles of you. We are not included in their hail or tornado outlooks. Expect heavy downpours, wind gusts, and lightning like usual with these summer storms. HRRR has storms moving out by 10pm-12pm.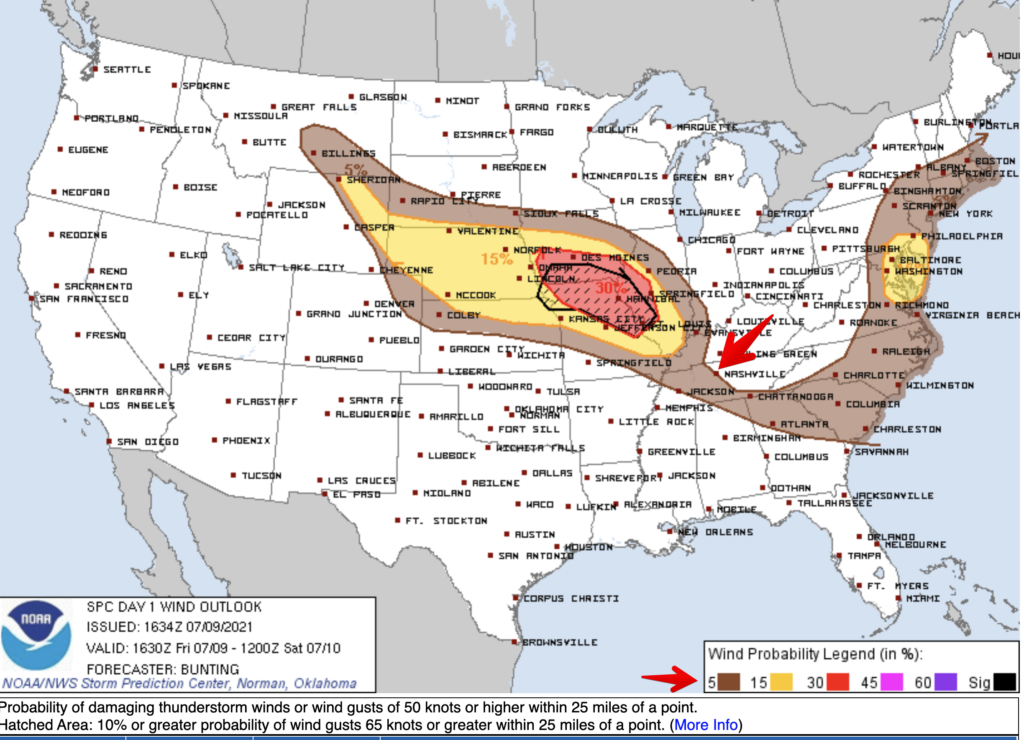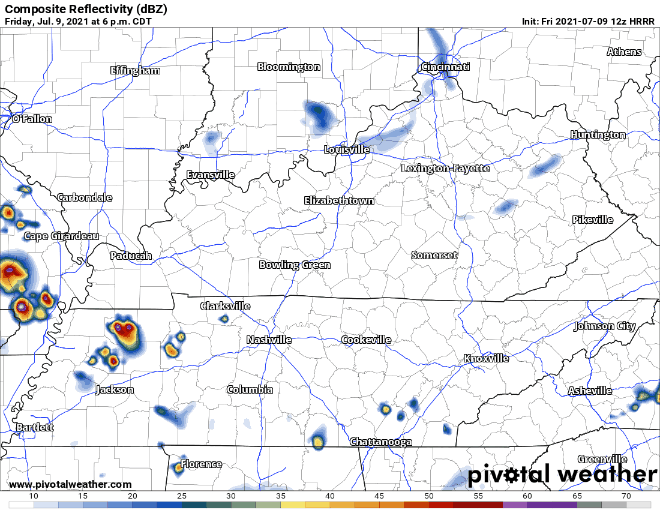 HRRR below shows storms and showers will arrive in our area Saturday morning with an ETA of 8am-9am. These cells are pretty scattered all day. Most of the storms are in the area from 8am-11am and just a couple around mid afternoon time.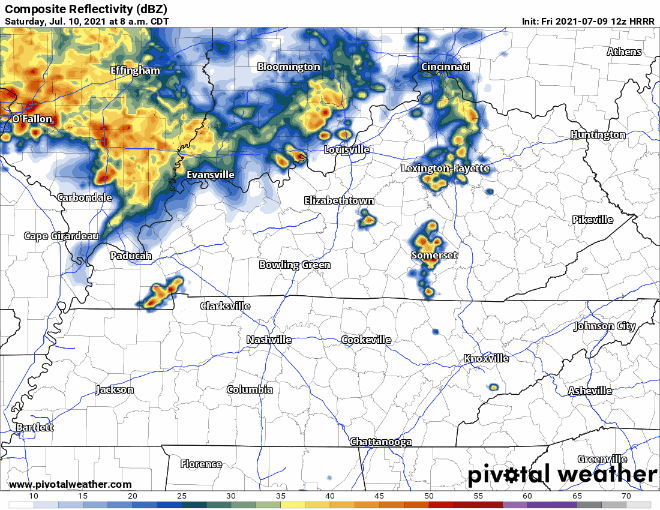 A line forms Saturday night in western Kentucky that starts affecting us early Sunday morning. HRRR above shows that widespread storms start around 3am-4am. Sadly our lovely HRRR cuts out right when we're seeing this line break up and move through the area. SPC includes us in a 5% probability of seeing severe weather within 25 miles of you. With any storm, still prepare for strong wind gusts, downpours and lightning.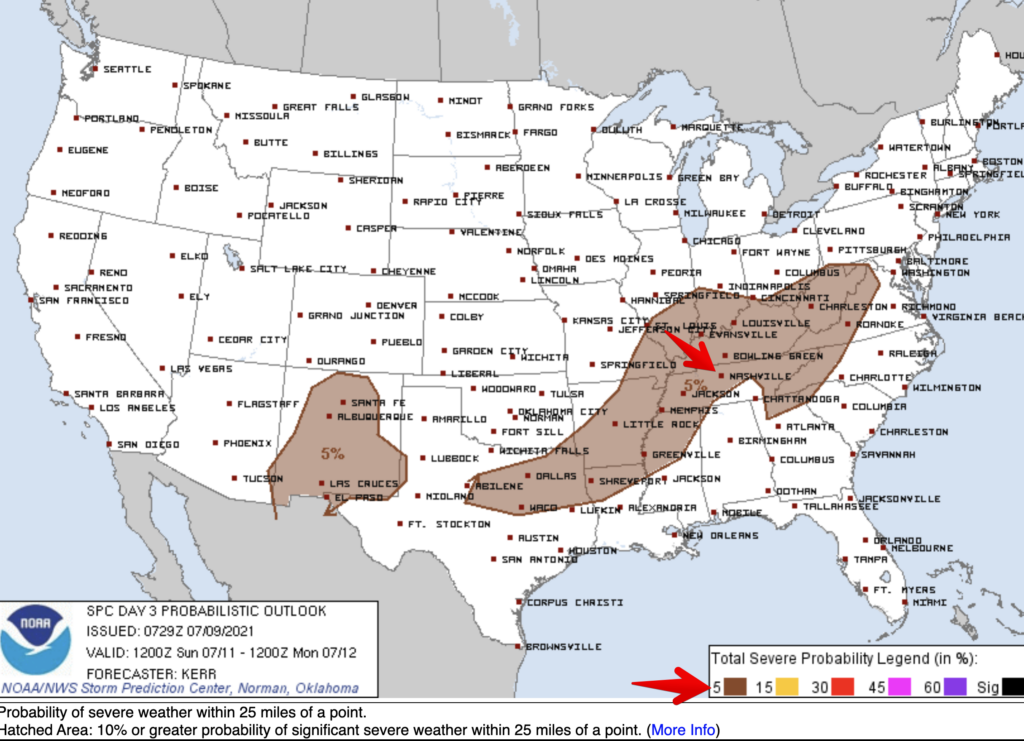 NWS bets on the most widespread rain this weekend happening on Sunday. Sunday will be the wettest of the weekend.
The Euro model below has more widespread rain all day continuing into Monday morning.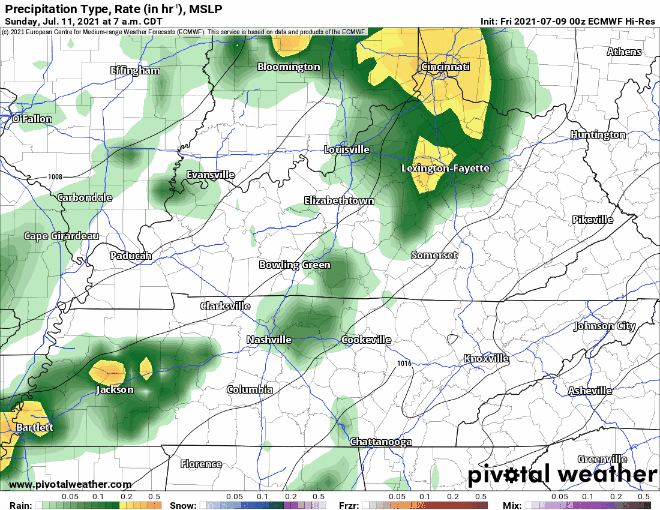 Check back for updates on ETAs and precip intensity of these Sunday storms!