Today, temperatures and dewpoints will rise back to what's expected for this time of year. Expect dewpoints in the upper 60s.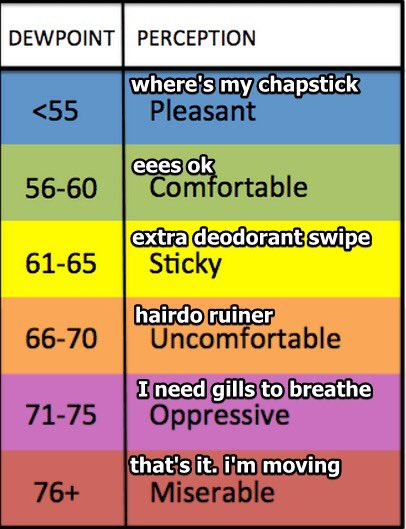 Heat index will be in the mid 90s, so make sure to hydrate and use sun protection!
Next rain chance
The HRRR shows scattered showers and lightning storms on Tuesday. These will be in the afternoon/evening, and severe weather is unlikely as of now.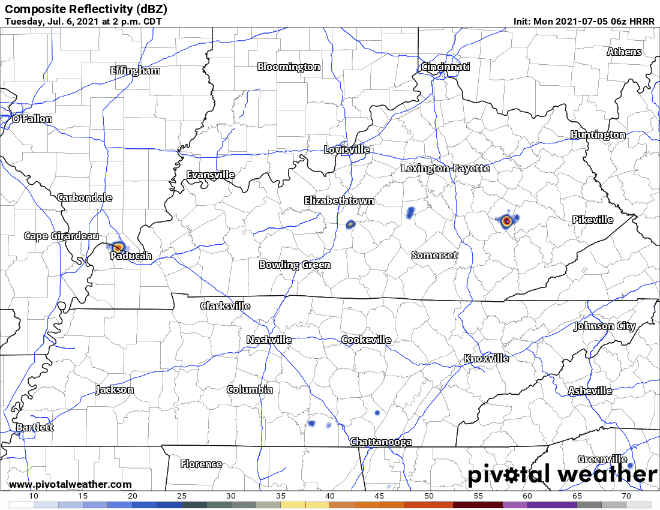 Wednesday and beyond
Starting Wednesday, we will continue our pattern of afternoon/evening pop up showers and lightning storms. As with most of these storms, strong winds, lightning and heavy rain are possible threats, but nothing severe is expected.