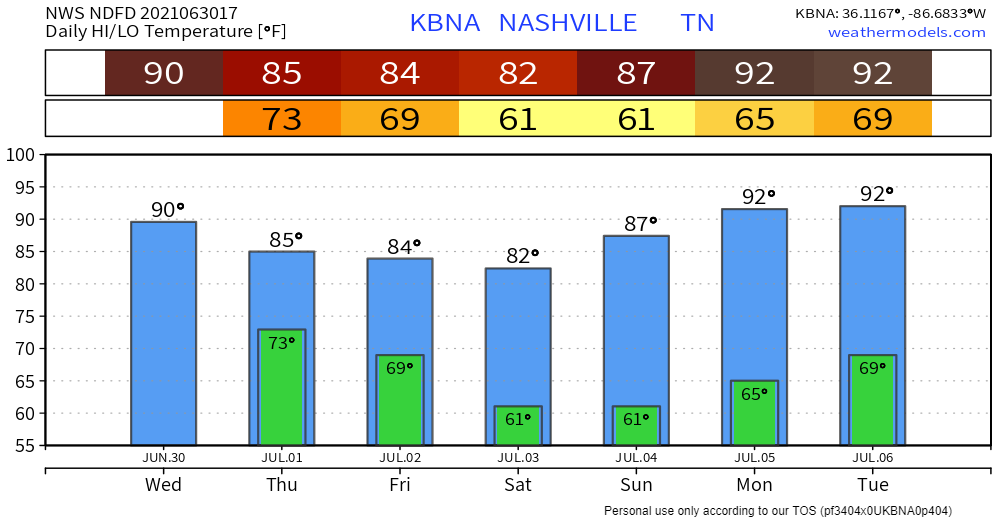 Scattered thunderstorms are in the works this afternoon… it's become almost routine at this point. Credit goes to the daily 90+ degree temps that have been firing up showers/thunderstorms. They're not going away just yet and neither is the humidity… for now.
Our best pal the HRRR is struggling to pick up these events, specifically across our area. Other models are in agreement that it's going to be an early afternoon ordeal, dying off just before sunset. The Nam isn't our favorite model, but it gives a general overview of what the setup is.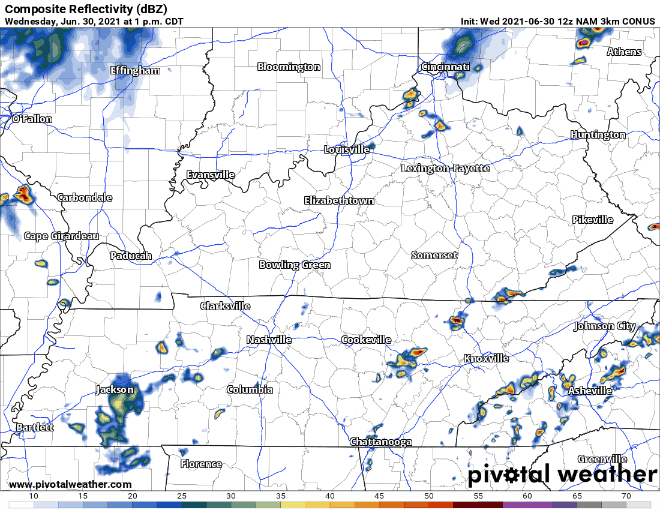 Severe weather chances are low, but diurnal heating can always create enough lift to generate a stronger storm or two.
Rain Ahead of Cold Front Thursday
On the bright side, we're expecting a break from the high temps tomorrow… BUT (there's always a but) that's only because more storms will likely be making their way through.
Cold front is on track to pass Friday morning. Widespread showers and T-storms ahead of it will drop a healthy amount of rain Thursday afternoon into early Friday. Anywhere between 1 and 3 inches per the NWS with the front, spread out across the next couple days. Localized flooding is possible, but not much concern for widespread flooding.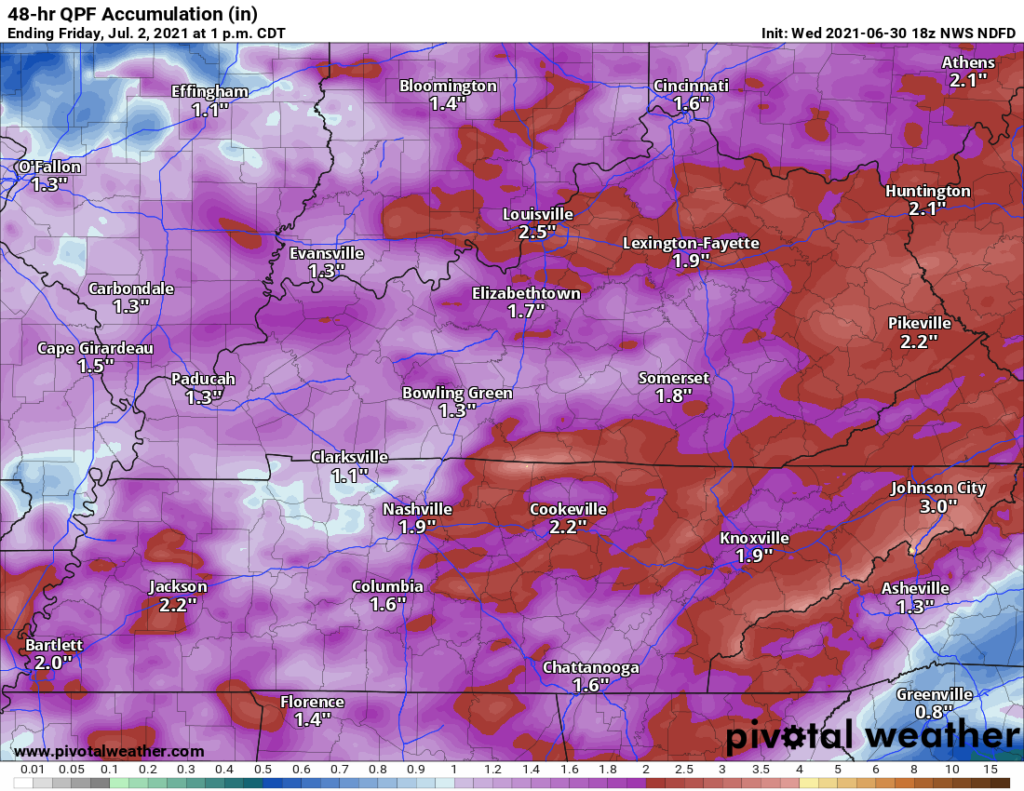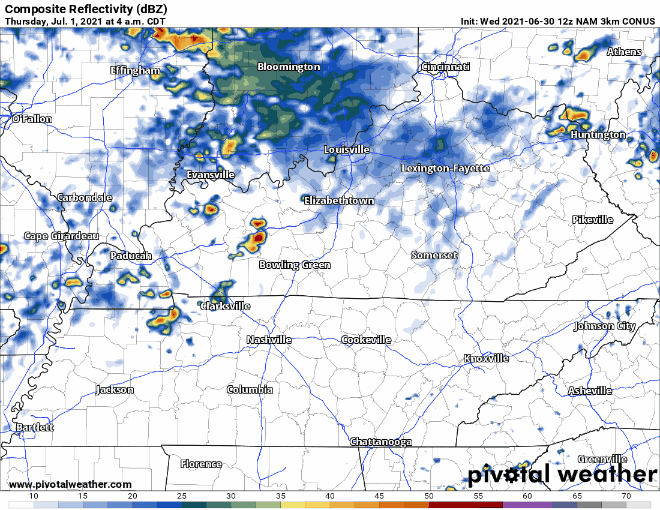 Conditions aren't favorable for severe weather according to model soundings. The potential for a couple of strong storms is still there with gusty winds and maybe small hail, if anything. Heavy rain is the big takeaway. The unpredictability is just the nature of summertime in Tennessee, especially when you factor in the lifting effects of a cold front.
As always, check back for updates to the forecast, and be sure to follow @NashSevereWx on Twitter!