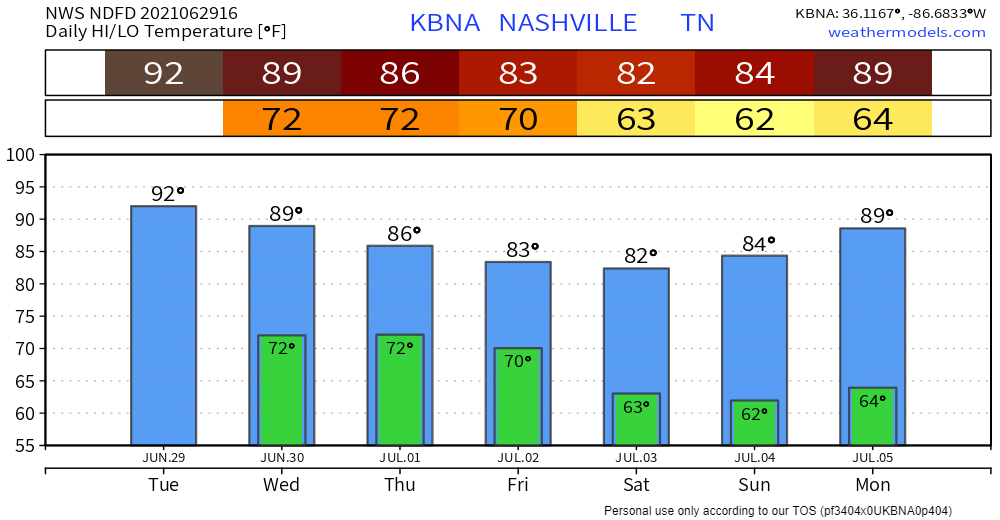 I don't know if you've heard already, but a tropical storm made landfall in South Carolina last night. What does this mean for us? Not much in the grand scheme of things. No tropical storm force winds or anything of that nature. It already fell apart over Georgia earlier this morning, but remnants headed toward us could very well be packing some "lift" that we lacked yesterday. Satellite imagery shows this convection building up to the south tracking northwest.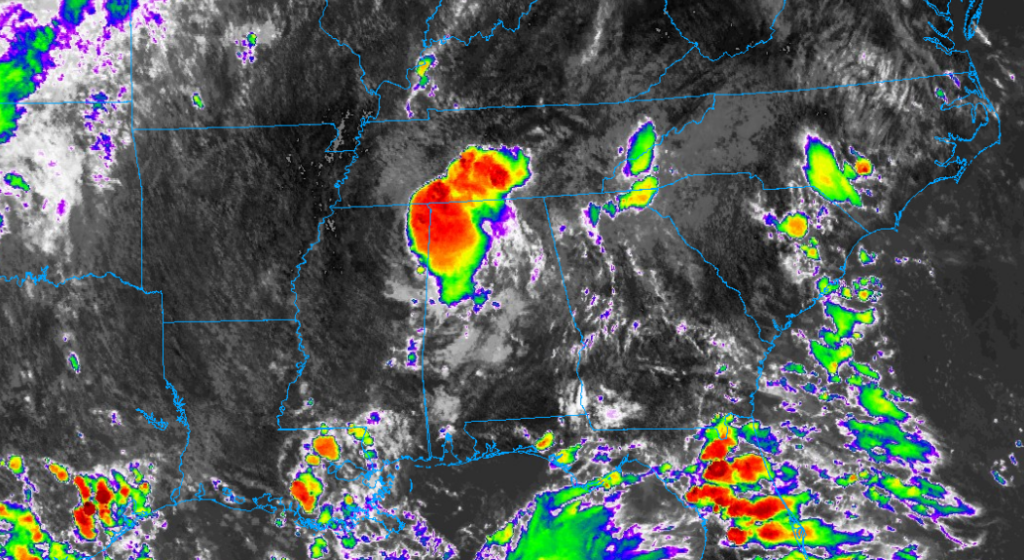 Additional lift and moisture increase the likelihood of you experiencing a shower or lightning storm. Severe threat is slim but a couple strong storms with gusty winds are possible. Storms are entering Williamson County as of 1:00 pm, but HRRR thinks the bulk of the storms will go south of us. Radar seems to support this at the moment. That could change later in the afternoon. Odds are, however, you'll se some rain today. We'll be covering today's storms @NashSevereWx on Twitter. Check there for the latest.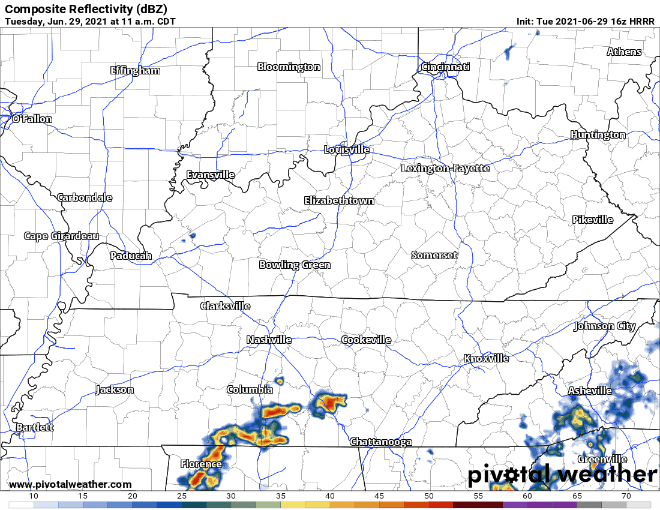 Heat index is expected to rise well into the upper 90s again. Dewpoints will be in the 70s (yuck!).
Storms Continue Mid-Week
Showers and lightning storms will continue on Wednesday. Still going to be hot and muggy.
Rain chances are highest in the afternoon and back off in the evening according to the models.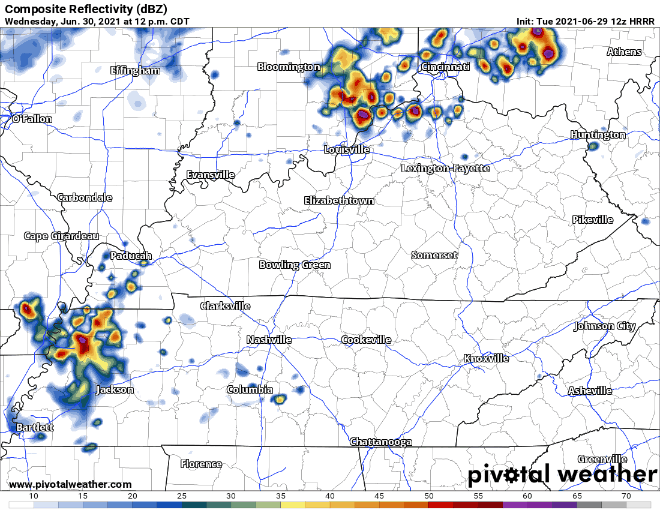 Rain Chances Continue Thursday
Widespread rain/lightning storm chances continue Thursday. Severe risk remains low as of now. It's still a couple days out, so any number of things could happen to spawn stronger T-storms in the afternoon and evening.
A cold front passes through on Friday, which should set us up for lower rain chances, lower humidity and cooler temps for the weekend. Stick around for updates on ETAs in the coming days.