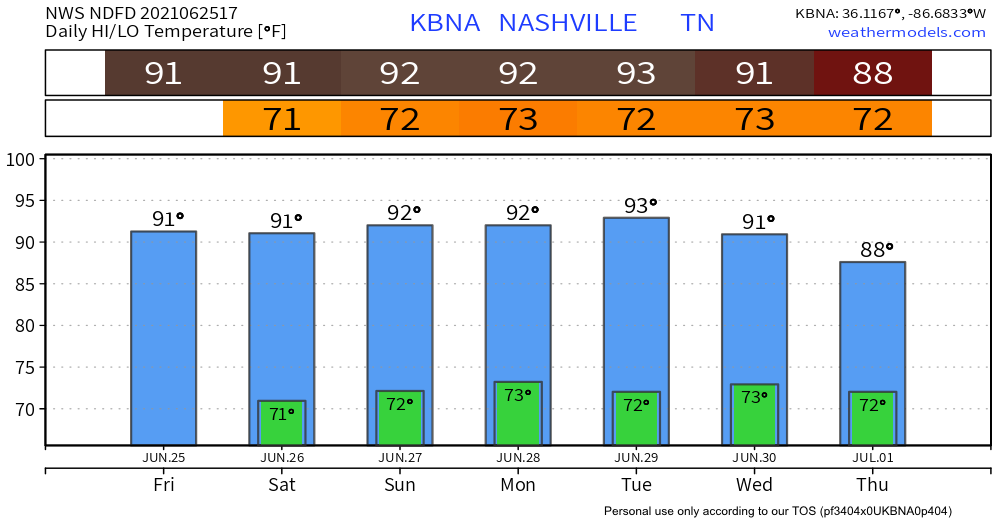 Rain chances continue to dwindle for the rest of today and tomorrow–models are tending drier with each run. All the atmospheric features that were expected to bring rain are moving farther to the north and west of us. More cloud coverage today but not much else.
Iroquois Steeplechase / Saturday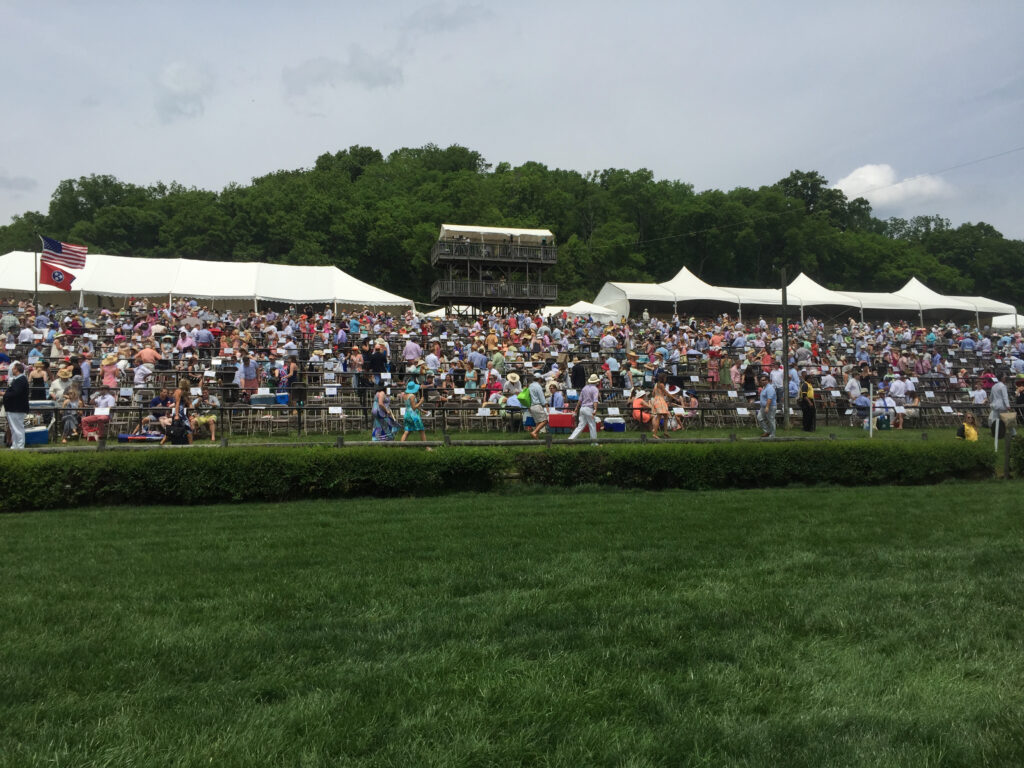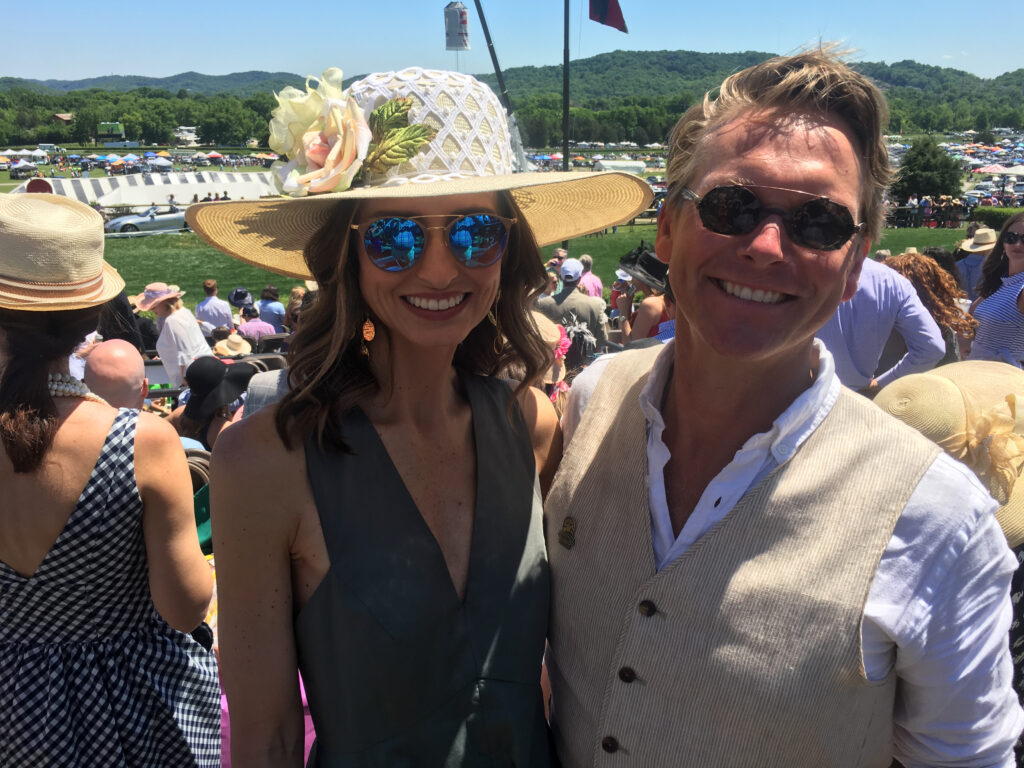 With things heating up a bit and some incoming moisture, a few pop-up showers are possible for Saturday–none severe. It's hard to say when these will occur, but afternoon is the probable ETA. Whatever moisture we do get will be shallow in nature. Little moisture equals isolated rain events, if anything at all. I know… summer in the southeast can be so unpredictable (understatement of the century).
Sunday Showers Bring…. More Showers
With help from some low-level convergence (rising air) and deepening moisture in the area, Sunday's rain chances are slightly higher. Scattered showers are the most likely scenario, nothing widespread.The NAM (shown below) supports this.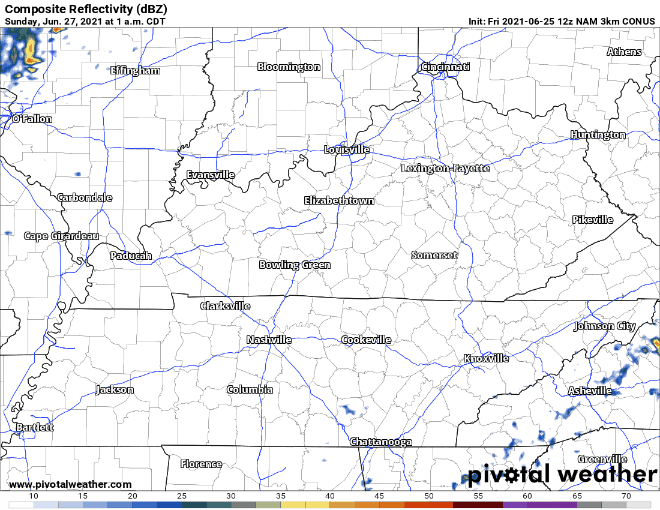 Severe weather is not a concern. We are currently outside of the SPC's forecast risk of severe storms. If anything, lightning could occur here and there, so play it safe and get indoors if you do happen to hear a rumble of thunder.
We're not expecting an ungodly amount of accumulation, so flash flooding is not much of a concern. Localized flooding is possible if you're unlucky enough to get caught in a slow-moving shower for long enough. GFS below is depicting low rainfall totals.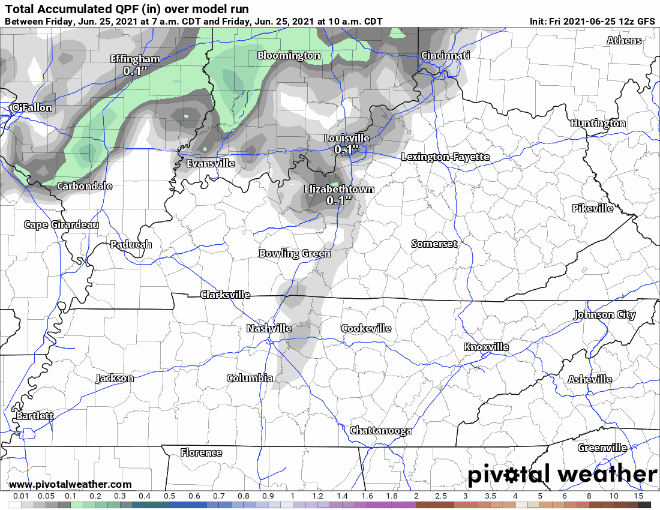 Get used to this pattern because it's looking like it's going to hold up through at least Wednesday before even wetter conditions. More on that later…