We Gift You No Rain for Father's Day
Today is going to be hot and humid. Dewps will hover in the upper 60's. Thank Claudette-related tropical air for all the moisture in our area.
We aren't getting Claudette's rain, tho. Claudette never intended to visit Tennessee. It's speeding away.
HRRR thinks no rain in Davidson & Williamson counties today. Hi Dad let's not go outside and sweat.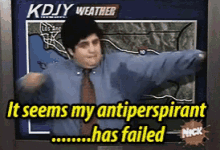 Big event in the area today is the NASCAR race at Nashville Superspeedway. If you're attending, expect no rain delays. Maybe camel a lot of water.
Storms Monday Courtesy of FROPA
Impress people by dropping this line "FROPA" in causal conversation. It means Frontal Passage. A cold FROnt will PAss through our area on Monday sparking rain and storms.
HRRR thinks the line of rain and storms will get here around 5 PM. Not sure if I'd bet any money on that precise ETA, so let's call it late afternoon or early evening. Just in time for your commute home. Be prepared for heavy rain, low visibility, and traffic. Main line of storms looks to be out of the area by 10 PM, with a few overnight sprinklers possible. Tuesday after sunrise probably dry.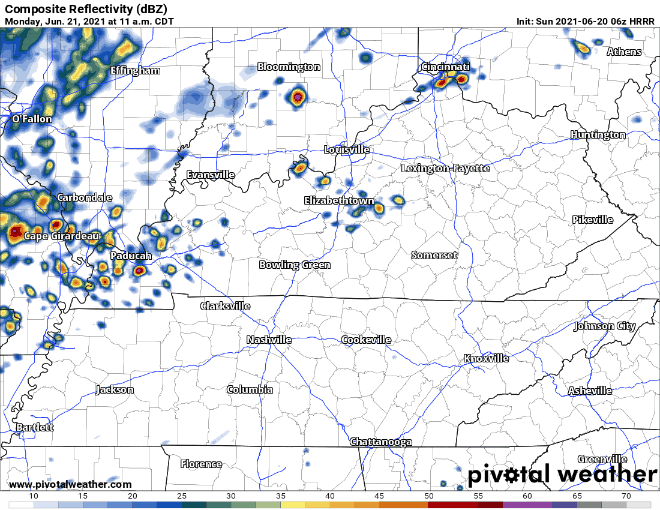 Severe threat with Monday's storms is low. However, some storms could be strong. Main concern is damaging straight line winds, not hail or tornadoes. Wind profiles do not look to support tornadoes. We suppose small hail is possible but storms lack sufficient tilt to develop large stones. The probability of a straight line wind event (58+ MPH) is 5% per SPC guidance. That's not nothing. Threats may change, take a quick check back later in case another threat develops.
This is likely to be a lightning-producing, rainout-inducing line of storms. Rain totals in our area look to range anywhere from .2 inches to 2 inches. WPC puts flash flooding potential between 10% and 20% chance for flash flooding. If one of the storms in the front is particularly upset, it can dump a lot of in a short time.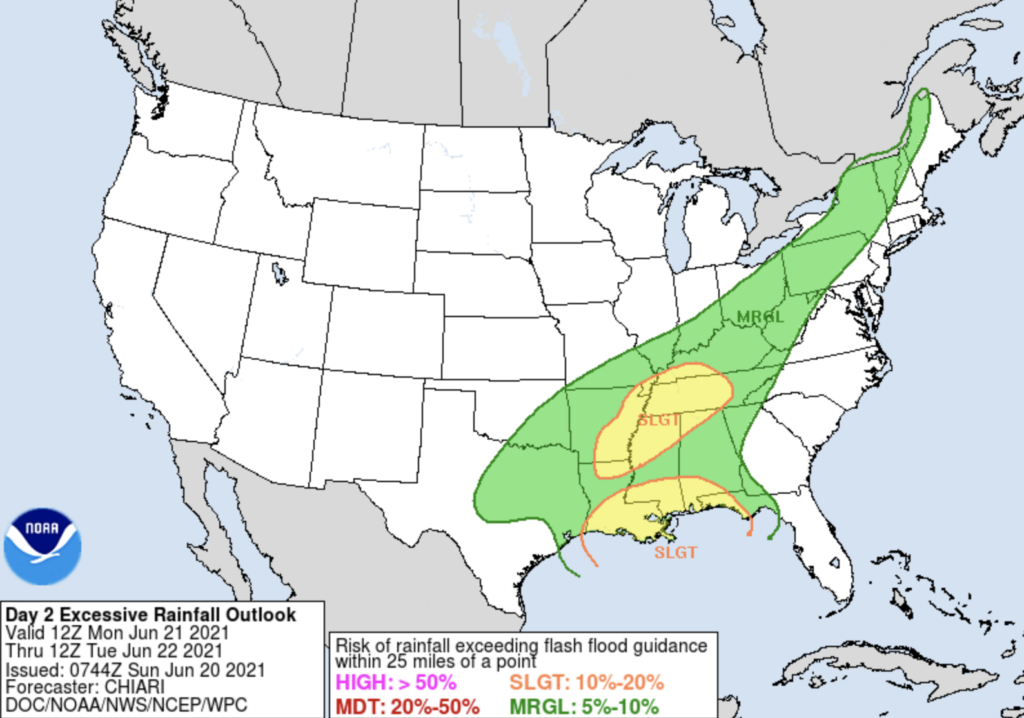 Then Humidity Drops Tuesday
You're going to like it. Humidity relief for only a few days, by Thursday it creeps up again.
Is the Humidity Coming Back?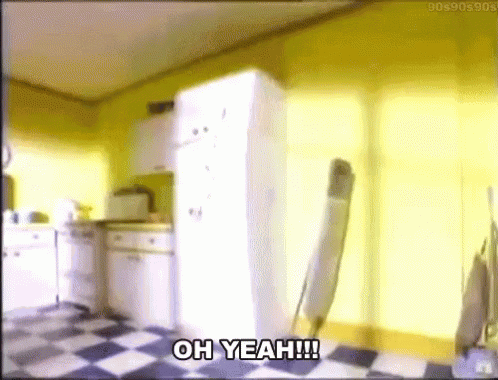 It's back next weekend, along with typical June pop up storms. The GFS model even thinks dewpoints will return to the low 70°s. That's where they were a few weeks ago when the swamp made us all existential philosophers.