Summertime heat and humidity has returned. Temps will climb into the 90's as the day goes on. Dewps are also on the rise. Values in the mid 60's for today. Hot and muggy. (At least it's dry!)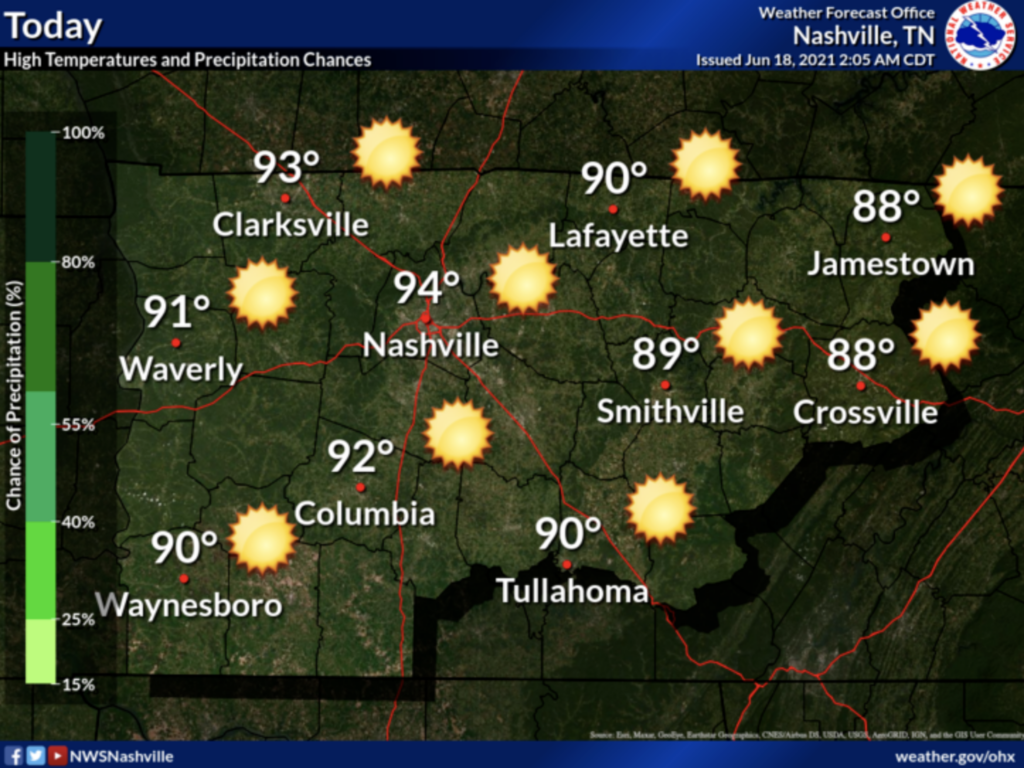 Is the Humidity going anywhere?
Saturday's weather is similar to Friday's, hot and humid. Only difference is that there's a chance for isolated showers and thunderstorms. If a storm does pop up, it will be in the afternoon or evening. HRRR doesn't show any rain or pop-ups in our area, but with all the warmth and moisture in atmosphere, I wouldn't fully trust it.
The mugginess doesn't seem to end until Tuesday.
Rain?
Euro thinks the rain associated from a tropical system in the Gulf will stay southeast of us. No tropical downpours for Davidson & Williamson counties. This doesn't mean were totally in the clear. The tropical air mass will pump plenty of moisture in our area. Showers are entirely possible Sunday.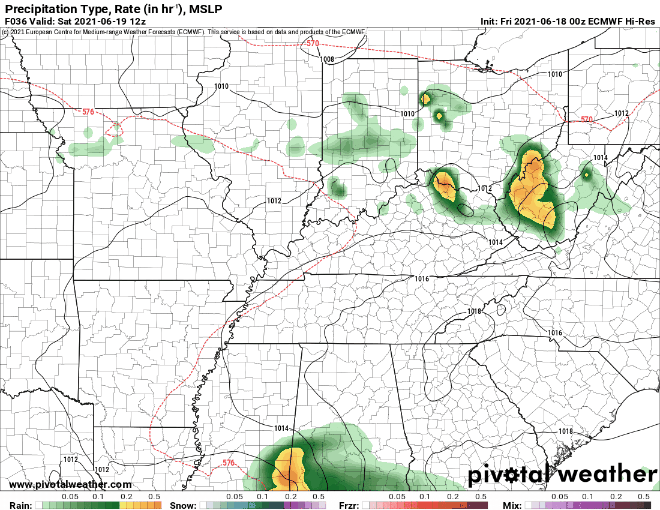 It's always smart to get a second opinion so let's look at the GFS. GFS agrees the system will stay southeast of us.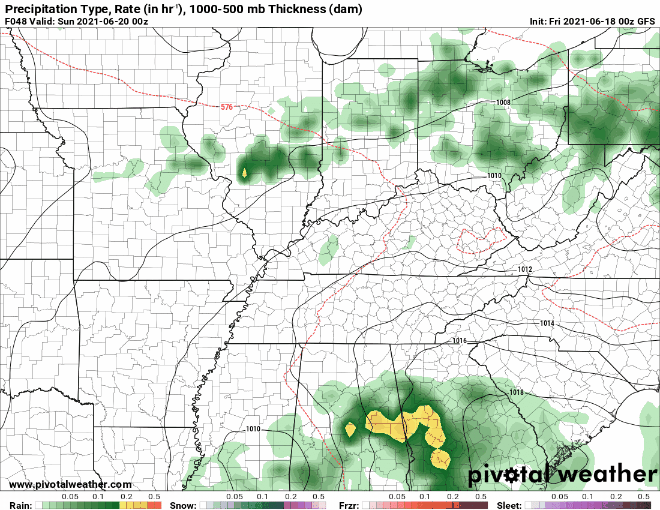 Model confidence is pretty good on this since it is only about 2 days away, but things can always change. We'll keep you posted if the system decides to visit Nashville for the weekend and stumble around like a bachelorette in a denim skirt.
Looking ahead to next week, a front will pass through our area on Monday bringing rain and storms. More on the severity of these storms as we get closer!
As always, check back for updates to the forecast, and be sure to follow @NashSevereWx on Twitter!