The cold front that caused that photogenic thunderstorm to our SE on Sunday has finally delivered the goods. Super dry air! See the deep oranges on the water vapor loop below, that's the stuff: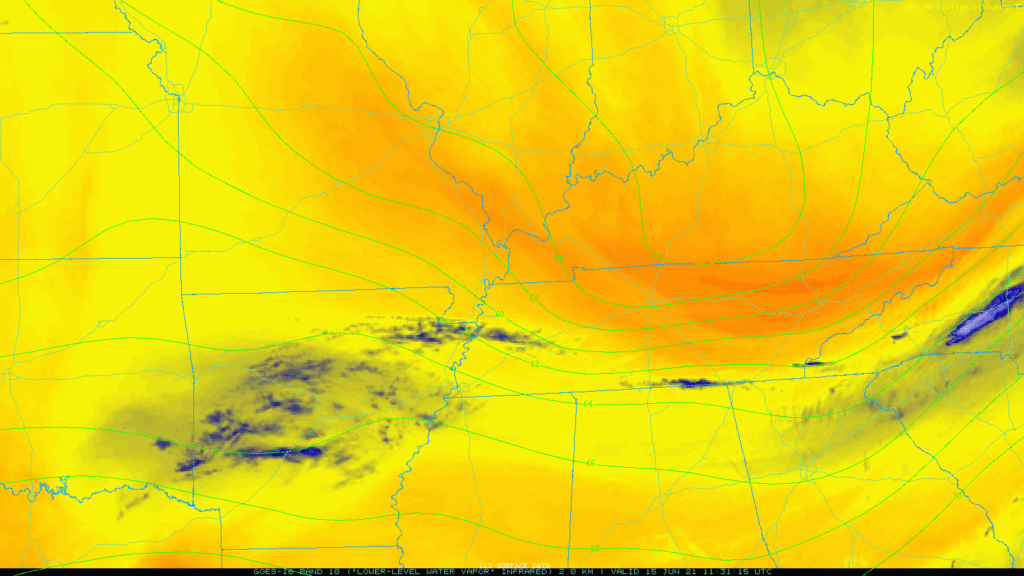 No rain, mid 80's this afternoon, with dewpoints in the 50's, yes please:
HRRR has cloud cover pretty much non existent today:
Dew points remain comfy in the 50's until Thursday.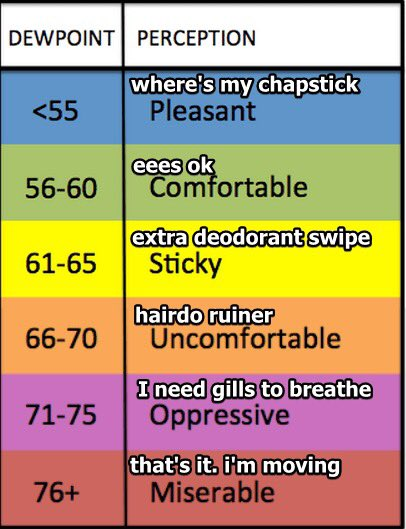 Friday humidity climbs with 60° dewpoints and temps over 90°.
Humidity returns to summertime levels this weekend. Not quite to 90° because more clouds, but enough heat and humidity will be around to reintroduce the risk of pop up rain and storms both weekend afternoons. Meanwhile, this weekend we'll be looking south at a landfalling tropical system. We'll be looking to the north at a stalled (in KY?) rainmaking frontal boundary. Models aren't quite sure where to place those systems, so either could be the source of a rain event. For now, nothing this weekend looks like a washout.