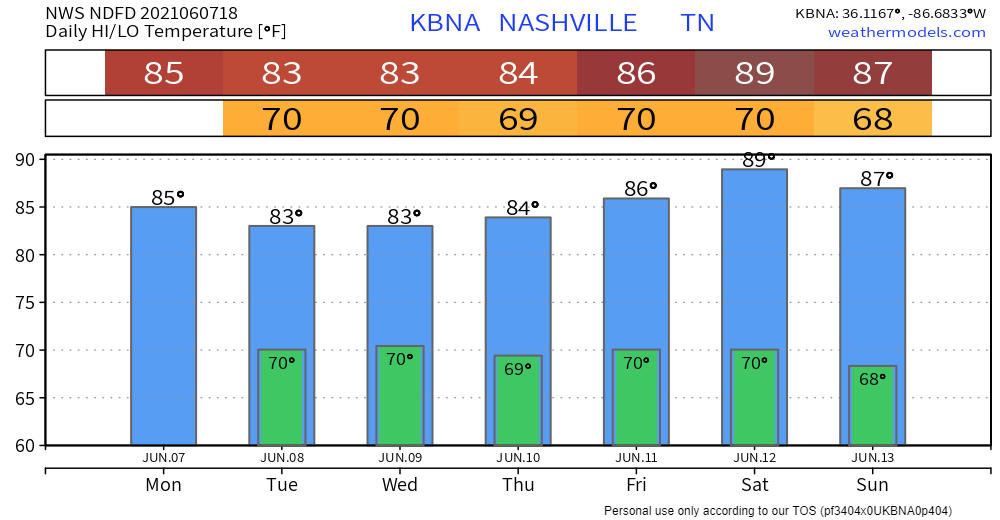 Blame an upper level low spinning over Texas for wretched humidity and "will it, or won't it, on and off rain and storms" this week. We can't reliably time out whether or when it'll rain because no frontal boundaries will be there to initiate storm-o-genesis. The result: difficult outdoor planning. Disorganized "may contain lightning" storms may be streaking by.
So you could have something to blame, I drew the upper low in Texas. Editor's Note: this art should be at the Frist. As @SirJoshuaBlack says, take your date to the Frist if you care about his/her soul.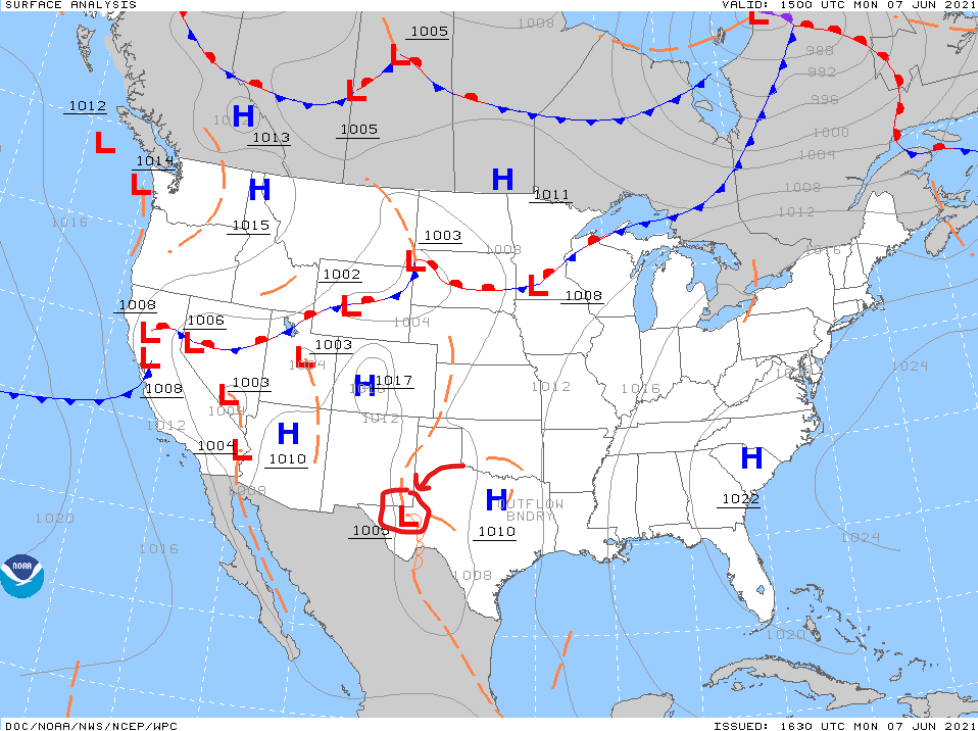 Gonna rain today?
Give it a full, two shoulder shrug. The HRRR shows a thunderstorm complex to our SW moving our way (ETA tonight), except the storm falls apart than a $2 umbrella. Behold the dwindling, below: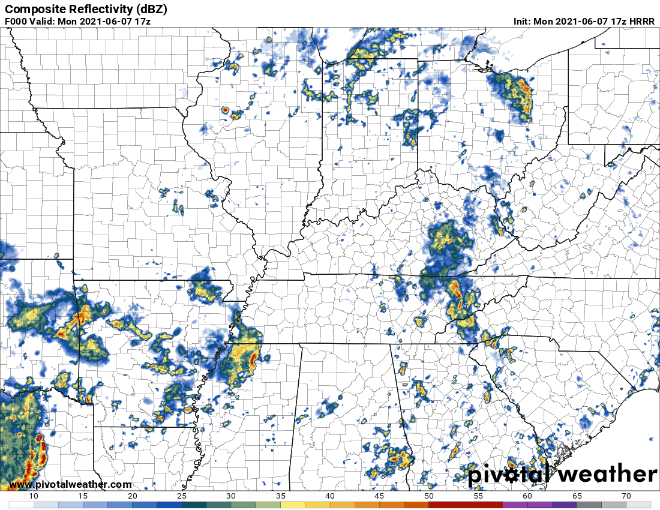 That's just the HRRR model. Who knows what this humid airmass will do? There's a boatload of latent instability that could be released; if it happens it would spawn a couple ISOLATED storms on the stronger side–mainly gusty winds. Downpours and lightning the main concern. If a storm gets strong enough a downburst is possible, but wind profiles suggest no legitimate hail or tornado concern.
So we're just gonna have to watch the radar.
We tweeted earlier today about the humidity.
What About Tuesday?
The HRRR sends in overnight/while we sleep downpours and thunderstorms. No tornado threat. But it may wake you up.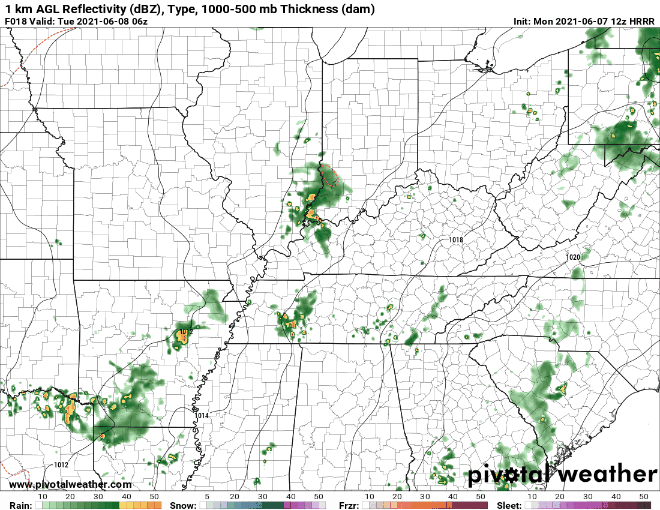 Most of Tuesday should be rainless as another wave of storms develops to our west. This'll be watched pretty closely. Loose ETA here late Tuesday night. These look like giant water balloons capable of lightning strikes and a few downburst straight line winds. Not worried about hail/tornado.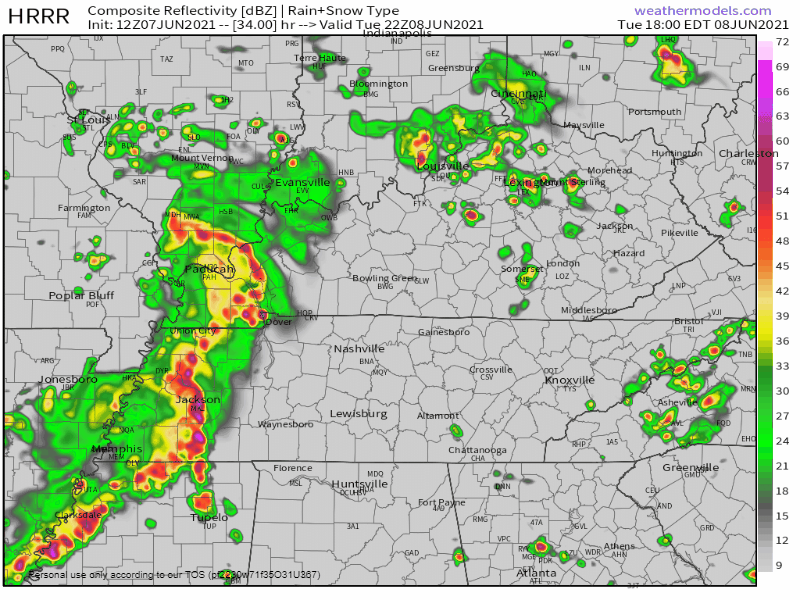 After Tuesday, expect a decent chance of an rainout/storm event anytime, especially in the afternoons. Nothing too concerning, storms will be pretty far scattered. But you will not want to be outside should you be chosen to get one of these storms. A few spots in Middle TN will be subject to localized flash flooding, but pinpointing those risks at the moment is impossible. WPC estimates the probability of a flash flood event each day to be around 5% to 10%.
The pattern will shift a bit this weekend. We go from the showery, cloudy, pop-uppy storms this week to a sunnier, but hotter, weekend. NW winds in this pattern often pick up a storm complex and drive it down I-24. We'll have to look for that.