Damp Sunday
There is plenty of moisture in the atmosphere for rain and storms today.
HRRR thinks the rain will slowly make its way up from the south over the course of the day. It also shows some pop-up thunderstorms in the afternoon. No real severe threat.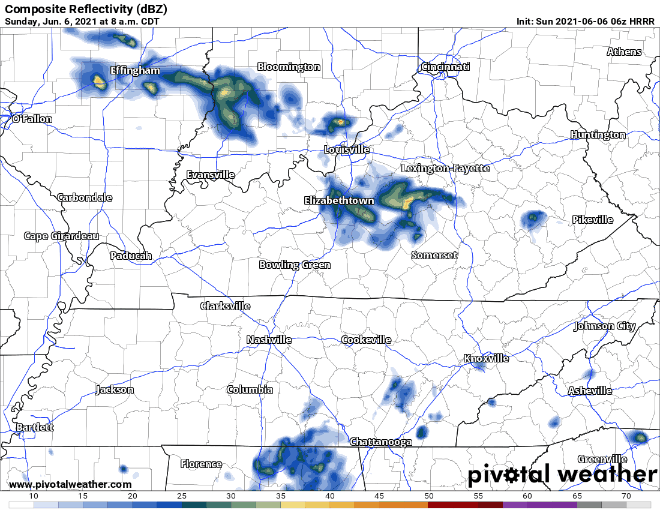 Rainfall totals are really streaky. Some parts of Davidson and Willamson Co. see totals up to .6 in. Other areas in the counties see .01 in. Depends on whether or not one of these showers go directly over you. No flooding threat.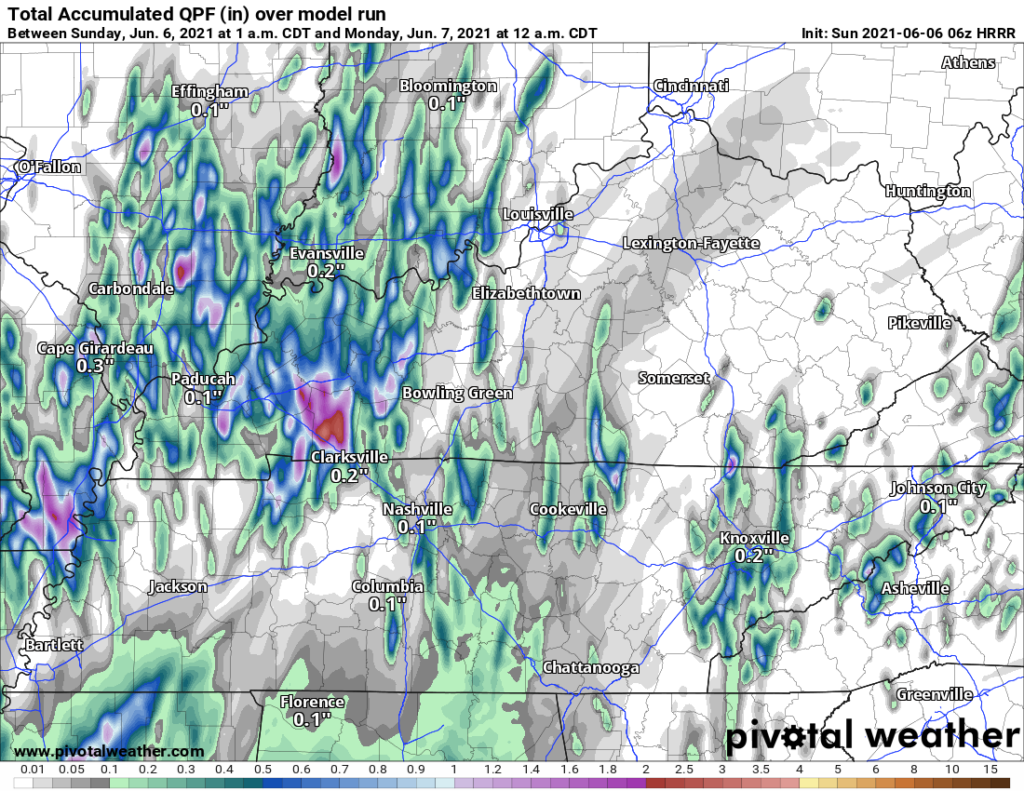 All of this moisture is going to make dew points climb. Dewps will be in the high 60's. Get ready for a warm and humid Sunday. Aka uncomfortable.
Rain Not Going Anywhere Monday
The moisture in the atmosphere is here to stay.
HRRR thinks showers and storms arrive in our area noon, and continue on and off until 7 PM. Severe threat remains low, but some of the storms Monday could be strong. Main concern is gusty winds and downpours.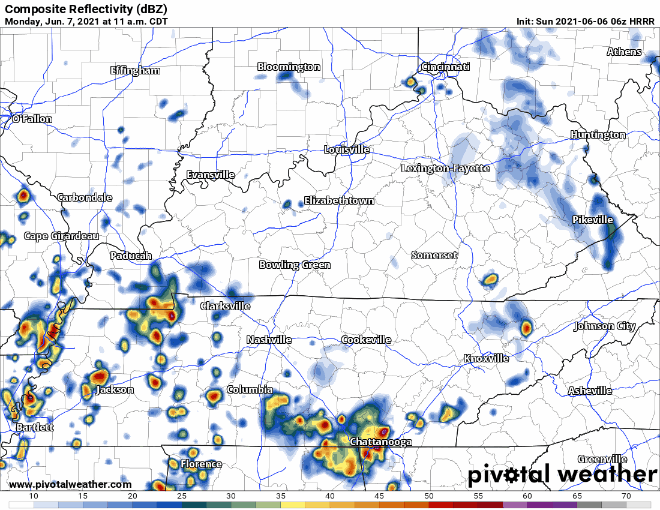 Exact timing on these storms is a little trickier than normal because there is no associated front. Showers and storms are more unorganized than normal, so don't count on these times exactly.
Warm and humid again on Monday…yay!
More of the Same for the Rest of the Week
Moisture in the atmosphere isn't going anywhere. Low pressure over Texas will move NE and continue to pump in moisture from the Gulf. Warm and humid all week.
The forecast for Tuesday through Friday is showers and storms are possible at any point during the day. The good news in all of this is that there will be some dry periods each day. Storms will pop-up, dump rain, and then politely leave. No severe weather is expected, but don't rule out some stronger storms with gusty winds.
Rainfall totals through the week will range from 2-3″.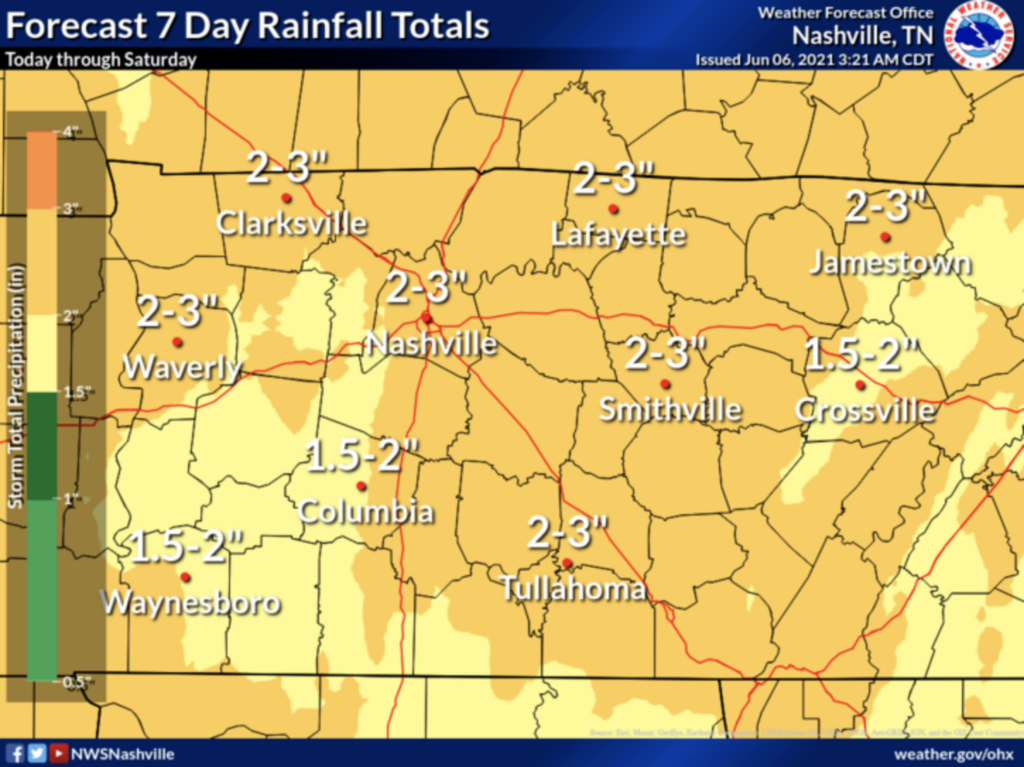 In other words…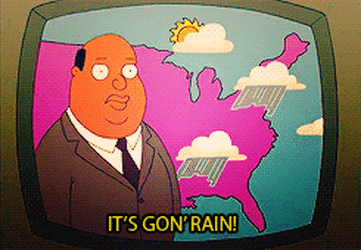 As always, check back for updates to the forecast, and be sure to follow @NashSevereWx on Twitter!