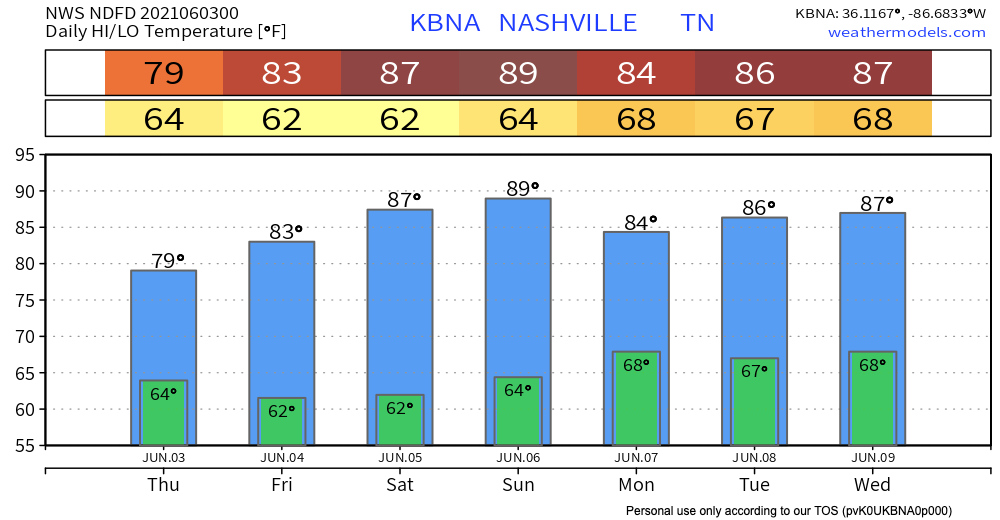 Fantastic Saturday Weather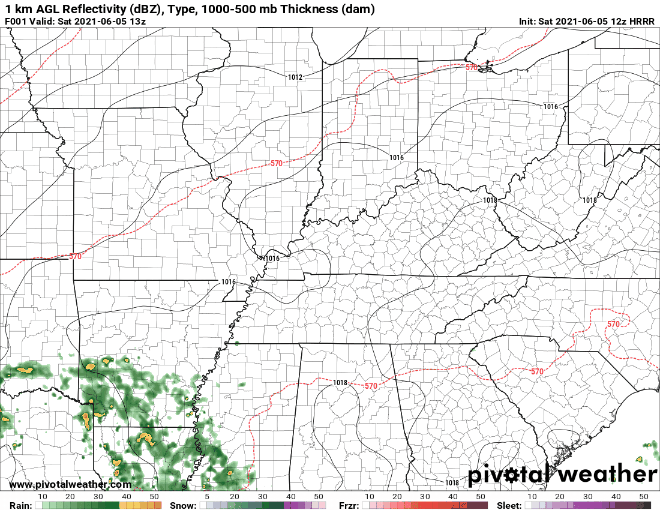 Possible Showers
The HRRR (above) shows rain to the southwest moving northeast. It begins to dissipate when headed our way. We can't trust the model to be 100% actuate so prepare for possible pop-up showers in the afternoon and evening.
Temperatures are peaking in the high 80s. Lows in the high 60s.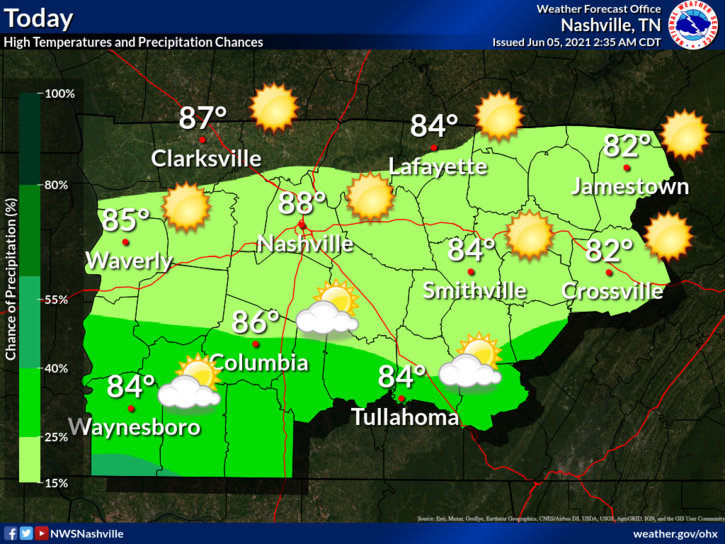 Humidity is high this morning, but it is expected to become more comfortable as the day goes on.
The Rain Will Return on Sunday!
The HRRR below shows that rain is expected in the wee hours of Sunday. Light rain continues until around 2-3 PM, when a more soaking complex of showers and storms, driven by the heat of the day, pop up. Rain and storms are possible at any time tomorrow.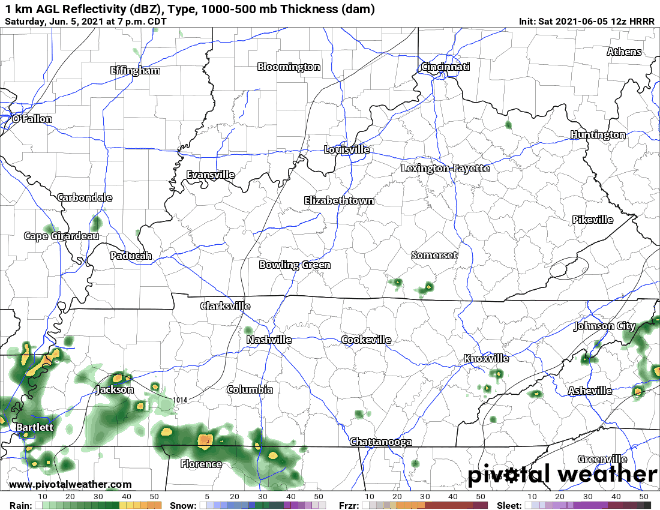 Rain On Monday and into the Week
Temperatures throughout the week are to be in the mid 80s. Since rain is likely for most of the week, that means lot of humidity.
More on next week in tomorrow's blog!