No Storms!
A frontal passage from early this morning cleared the showers and storms out of our area. High pressure is centered over our region today and will keep the weather dry and sunny. HRRR expects no rain in the Davidson and Williamson Co. area. It does show some small showers pop up briefly around 5 PM, but they go around us.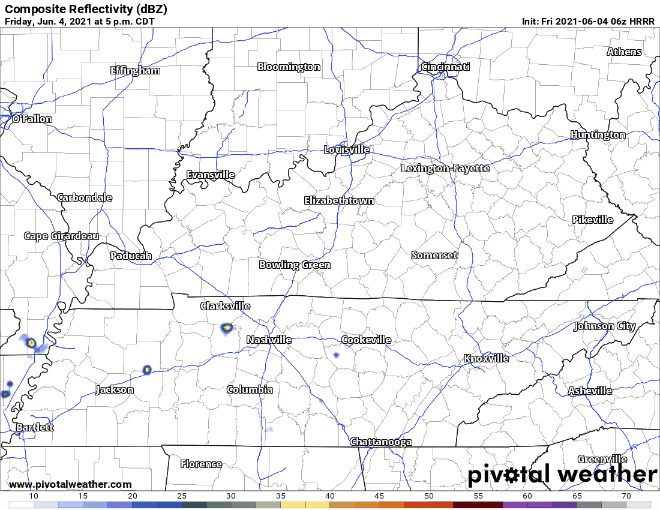 Dewps are in the low 60's for Friday. It won't be super muggy, but maybe use an extra swipe of deodorant.
Can we get 2 Dry Days in a Row?
Most likely. All of Davidson and almost all of Williamson counties look like they will be dry Saturday. NWS thinks there is a small chance for rain over the southernmost portion of Williamson Co.
Is this rain a day ruiner? No. If anything happens, it will be a quick shower or brief pop-up thunderstorm.
HRRR thinks most rain will stay south of us. A tiny shower could skirt across south Williamson County in the early evening hours. See HRRR below.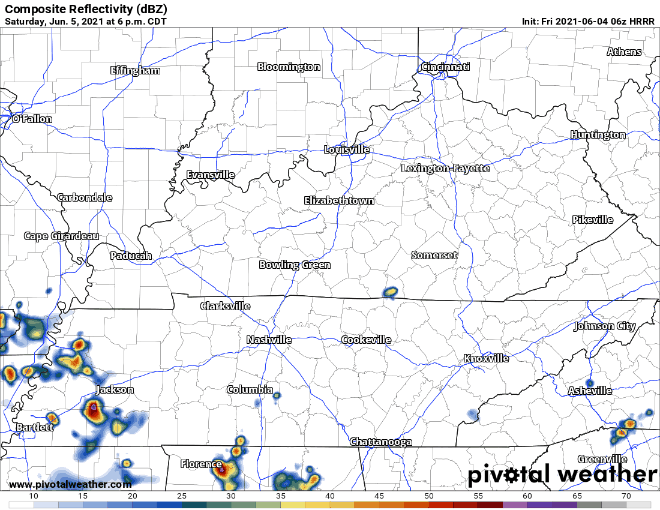 Sunday Morning Rain is Fallin'
Our good friend the rain makes its triumphant return early Sunday.
GFS expects rain in our area around 1 AM. The rain will hang around most of the day, clearing out in the evening.
Sunday looks like a washout.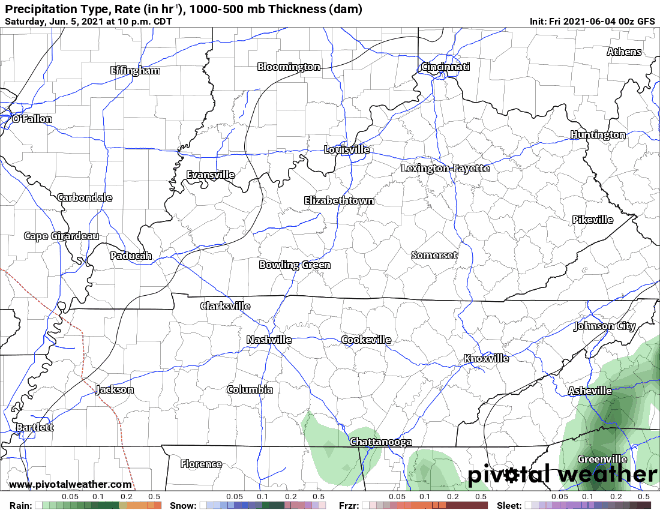 I wouldn't rule out the possibility of some thunderstorms firing up. Euro thinks this is more likely than the GFS at the moment.
Rest of the Week?
Looks warm and humid. The heat and moisture in the atmosphere is music to thunderstorm's ears. There is the potential for showers and thunderstorms every day this week.
Timing and placement on these storms? Too far out to tell right now. As we get closer to the week we should have a better picture.