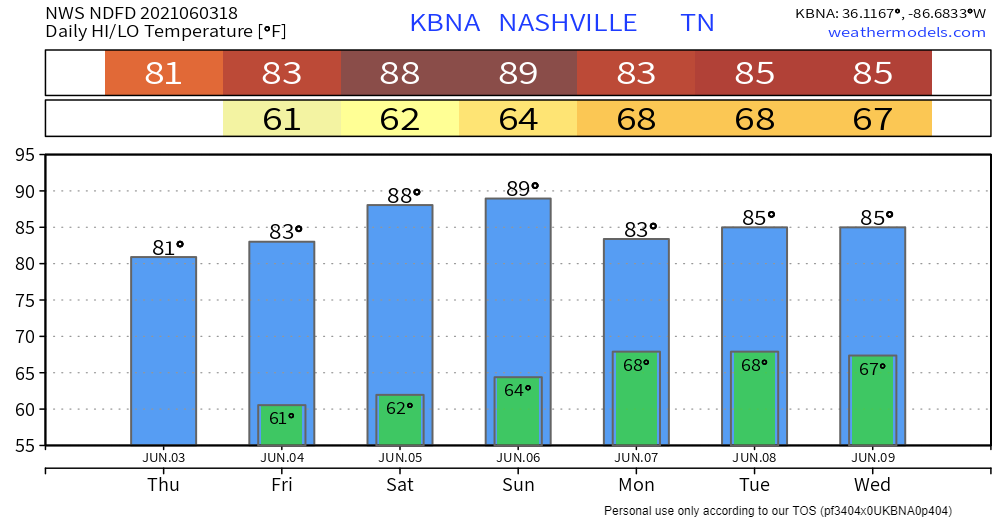 The troughing pattern that brought us scattered showers and storms yesterday is still in full swing today. What does that mean for us? This morning it brought us more of the same: rain, and plenty of it. It will continue to do so throughout the afternoon. The HRRR expects it will leave us alone at last this evening.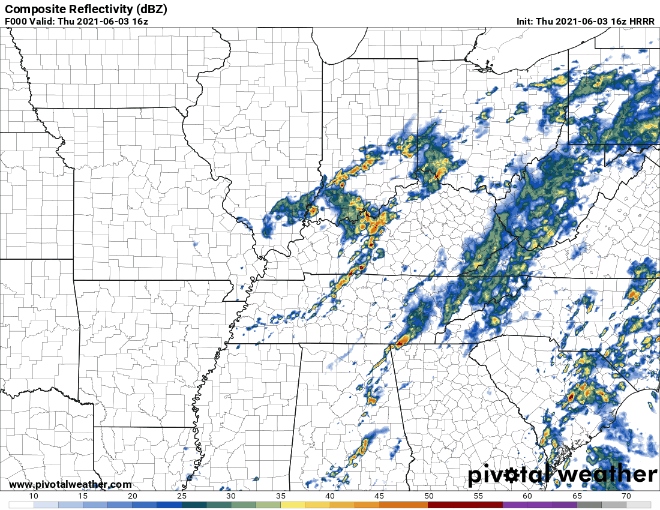 These storms will be scattered in nature, so exactly where and when they will occur will be just as unpredictable as yesterday. Instability is not as impressive today, but the possibility of a couple strong storms is not zero. The threat is minimal for us as most of these will form farther to the east along the Plateau.
There have been some breaks in the clouds this morning that have allowed for some sunshine to poke through. This will, if anything, help generate the rising motion needed to build up storms. Biggest concern with these storms, once again, is straight-line winds (5% probability of wind gusts exceeding 60 mph within 25 miles from you). Nothing there has changed, but there is a higher risk for hail today as compared to yesterday (5% probability of hail one inch or larger in diameter within 25 miles of you).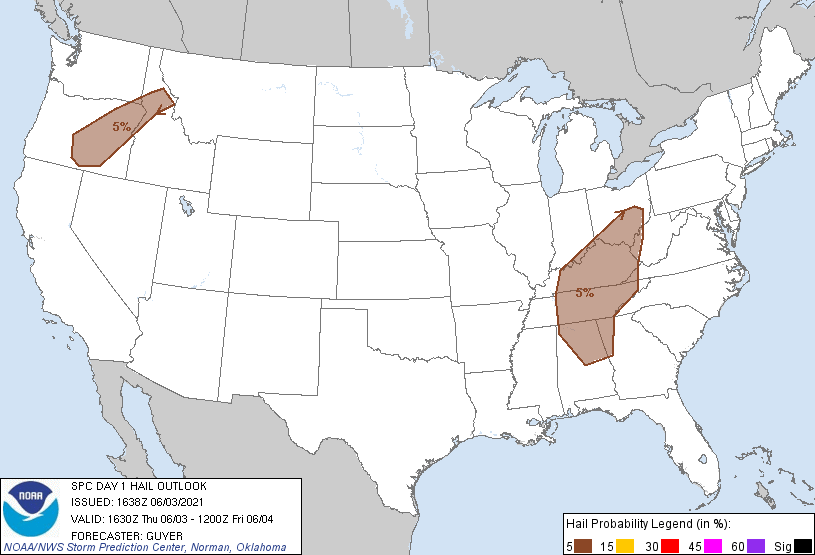 Fog is a concern tonight also as skies start to clear up, so take the proper precautions if you're planning to be on the roads late tonight.
Things Looking Up for Friday
You will be relieved to hear (well, most of you) that rain is ALMOST out of the forecast. Only concern for Friday is maybe a pop-up shower or two, but even these are looking like they will occur farther east and to the north of us– the models are in agreement.
Besides that, clouds are going to break up a bit, dewpoints will lower, and temperatures will rise slightly.
Beautiful Day on Saturday
Saturday will, in all likelihood, be rain-free. Some ridging in the upper levels will allow us to see higher temperatures. Even better, humidity won't be terrible. All this sounds like the perfect recipe for a pool day!
Rain chances go back up on Monday.