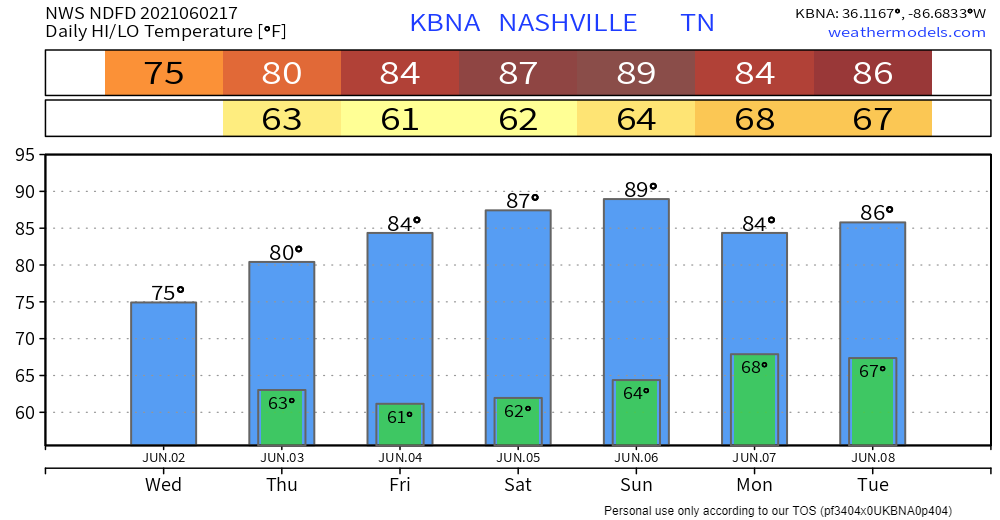 This morning's sounding is showing a lot of moisture moving into the area that will help to generate thunderstorms, some severe. Up to this point, there hasn't been much more than spotty showers. There is a break in the rain for now, but prepare for severe weather to ramp up as instability increases into the afternoon. Good news! This event is not expected to be widespread. The main concern with these storms is straight-line winds, but tornadoes are not outside of the realm of possibility . We are currently at a 2% probability for tornadoes and 5% probability for T-storm winds exceeding about 60 mph. Chances of hail are negligible.
Accumulation is forecasted to be anywhere between 1-2 inches of rain, so there's not a huge threat of flash flooding. Minor flooding is still possible in areas, so be wary if you plan to be on the road. The heaviest rain is expected to be situated west of I-65.
The HRRR likes the idea of a break in the rain this evening before another round arrives overnight.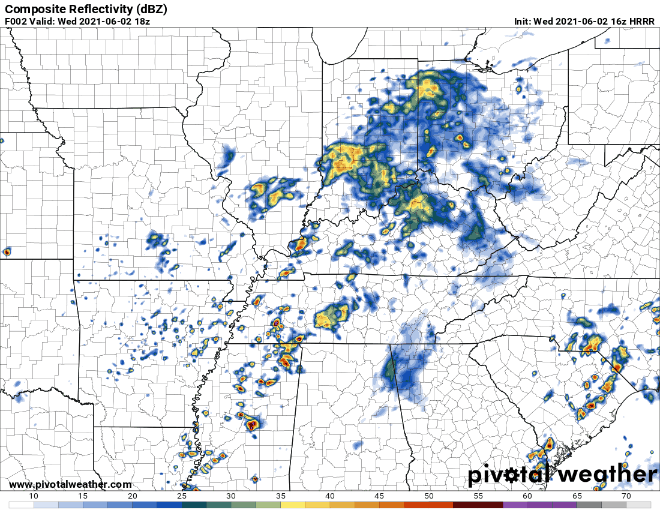 More Rain Thursday, Severe Threat Lingers
The troughing pattern responsible for today's showers/storms will not be as enhanced, but will remain in place through the overnight hours into early Thursday morning. This pattern will continue to move east, taking the rain with it.
Thursday will be the bootleg version of today. Some showers and storms are likely in the morning hours and there is a small severe threat. According to the HRRR, the majority of the rain will be moving off to the east of I-65 just before the morning commute.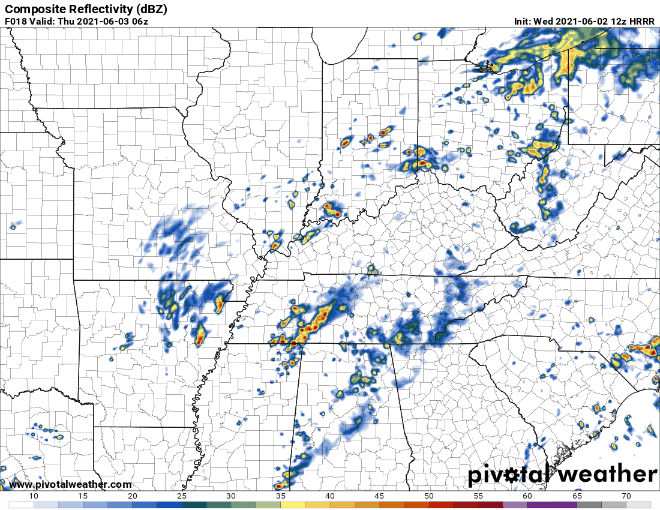 Keep your methods of alerts at the ready in the off chance that these Thursday morning storms turn severe. The rest of Thursday will be cloudy and muggy, with dewpoints well in the 60s.
Less Yuck on Friday
A dry day is finally on the horizon as we get into Friday. Skies are looking to clear up a bit more and allow for a healthy amount of sunshine to poke through. Temperatures will climb back up into the mid 80s, so nothing too crazy yet. Slightly lower dewpoints will make you more comfortable, but it will be a bit sticky as usual.