A cold front moving across the southeast will bring AM storms and rain to our area today. The HRRR has rain directly over Williamson and Davidson counties at 9 AM. Storms and heavier rain will follow, so be prepared for not so great weather through 3 PM.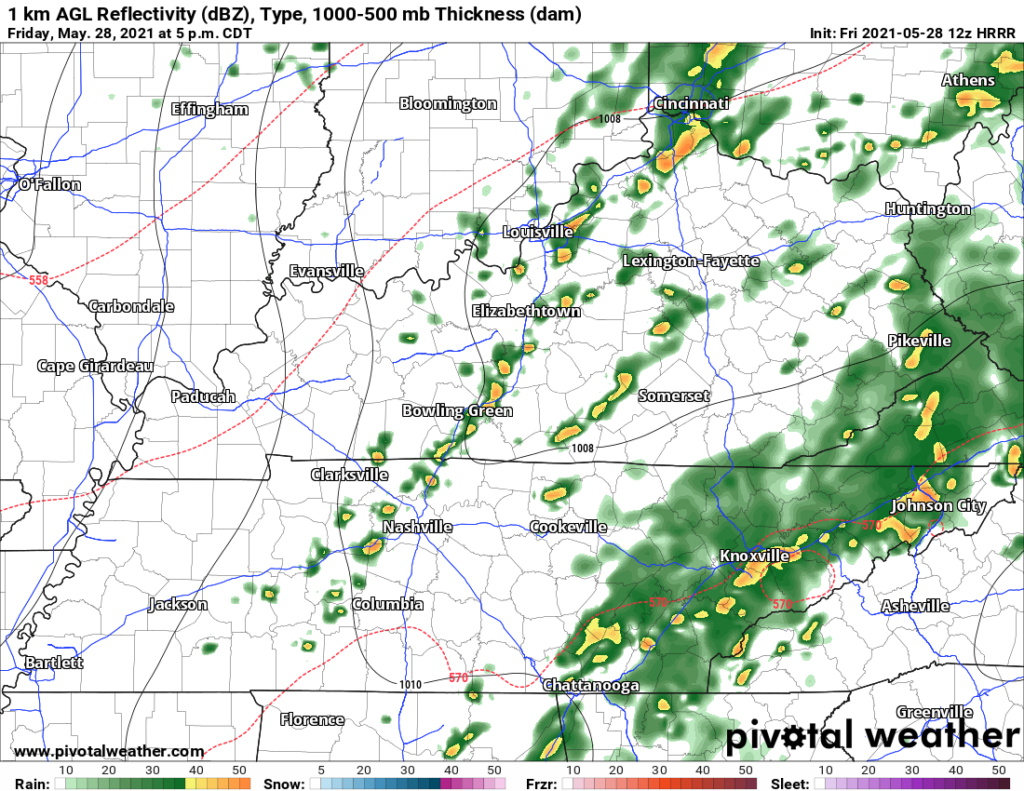 There is a low chance for severe storms. Strong winds are the concern, not tornadoes or hail. NWS thinks best chance for a severe storm is east of I-65 from 10 AM – 6 PM. Above, the HRRR at 5pm has a line of possibly severe storms rolling through.
EDITOR's NOTE: Don't take this timing as gospel, just guidance.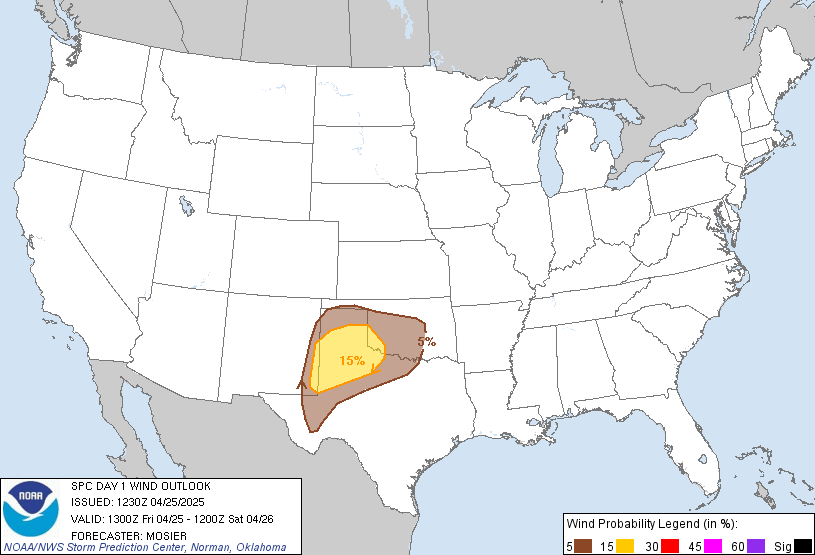 A stray shower or pop-up thunderstorm is possible in the early evening, so don't ditch your umbrella just yet.
Cool and Cloudy Saturday
Tired of the heat? The cold front from Friday will provide some much needed relief. Expect a cloudy Saturday with temperatures in the 60's.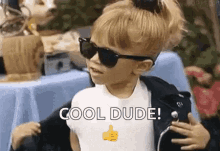 Warming Up on Sunday
Temperatures will climb back up to the 70's on Sunday. Don't worry, nothing unbearable like last week.
Only thing to forecast is sunshine.
Memorial Day weather should be very similar to Sunday, just a bit warmer. Green light to start planning your holiday outdoors.