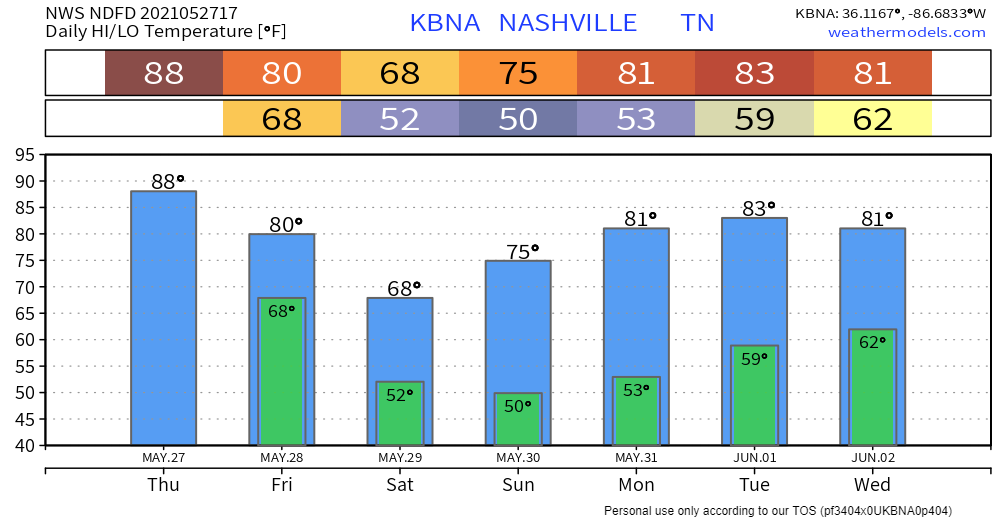 Warm and Humid Thursday
The remainder of today won't be as warm as the early part of this week, but don't get too comfortable… the rain from yesterday made sure to hang around just long enough to make it nice and muggy.
The area will stay mostly dry today, but storms will be incoming from the W while we sleep tonight. HRRR thinks they will arrive in some form after midnight.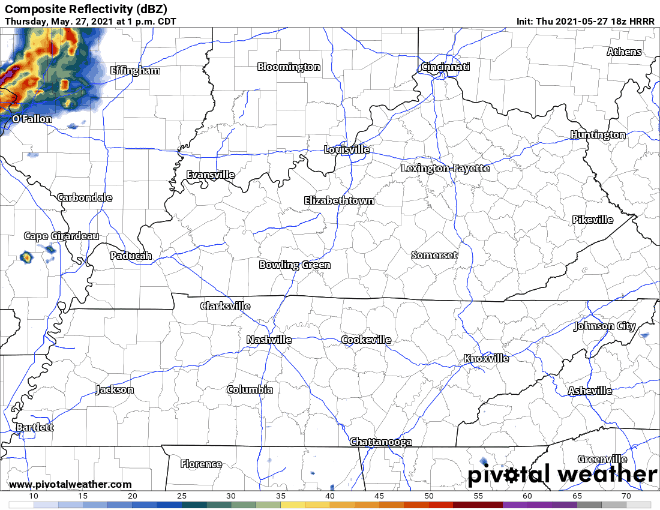 These storms will bring with them a low chance of severe weather. Storm food "instability" isn't that impressive tonight. SPC outlooks us with a 5% of seeing damaging straight-line winds within 25 miles of you.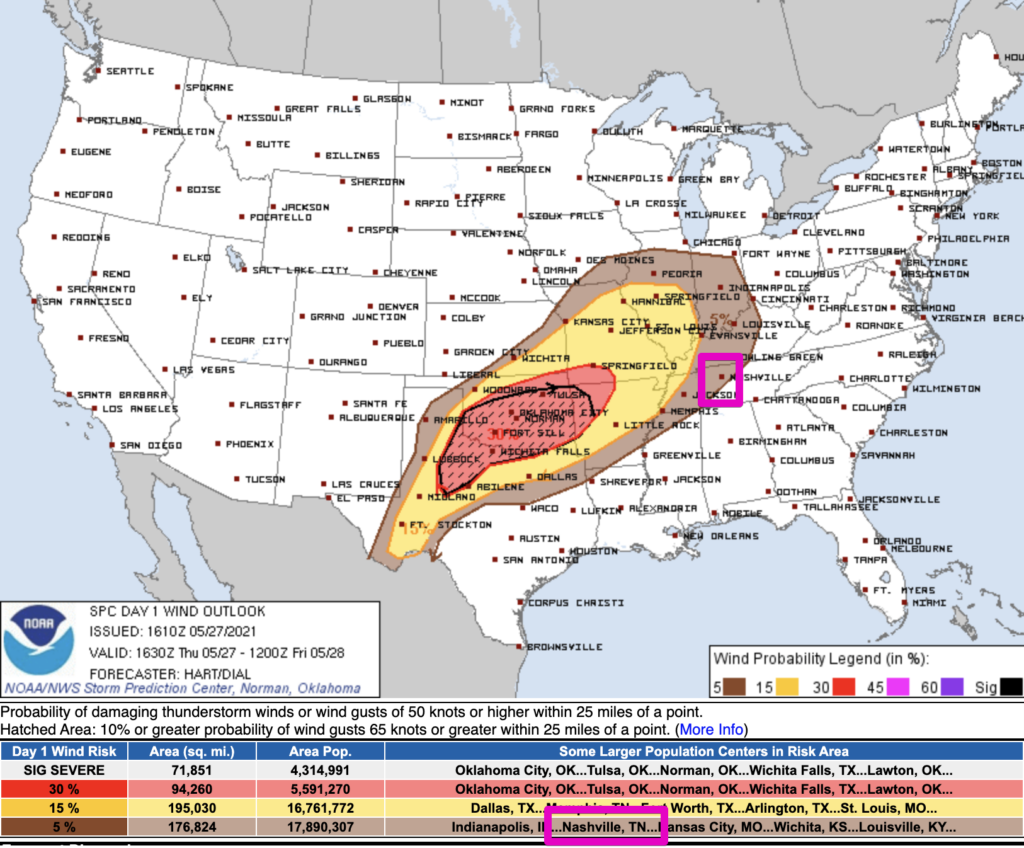 We are not included in the SPC tornado or large hail outlook.
Storms Continue Friday
Morning storms will move out after the AM commute, but the atmosphere may destabilize again as the day progresses and the front approaches. It's possible this could all occur east of I-65. We'll have to wait and see.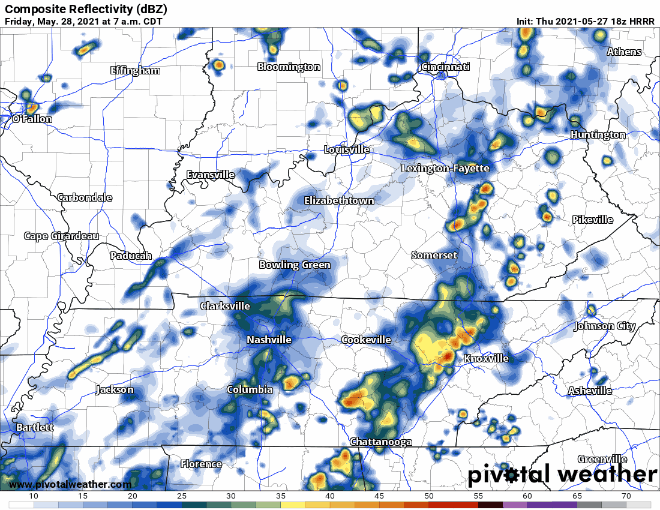 Storms should be east of us prior to sunset.
Once again, we'll be included in a low-end damaging wind threat, 5% chance of seeing damaging straight-line winds on Friday.
Temperatures Down by Friday night
The cold front is on track to bring cooler temperatures into the area by late Friday afternoon. We'll REALLY see its effects come Saturday. It certainly hasn't felt much like spring lately, but lower (more comfortable) dewpoints and cooler temperatures this weekend ought to give us a friendly reminder that it's not summer quite yet.