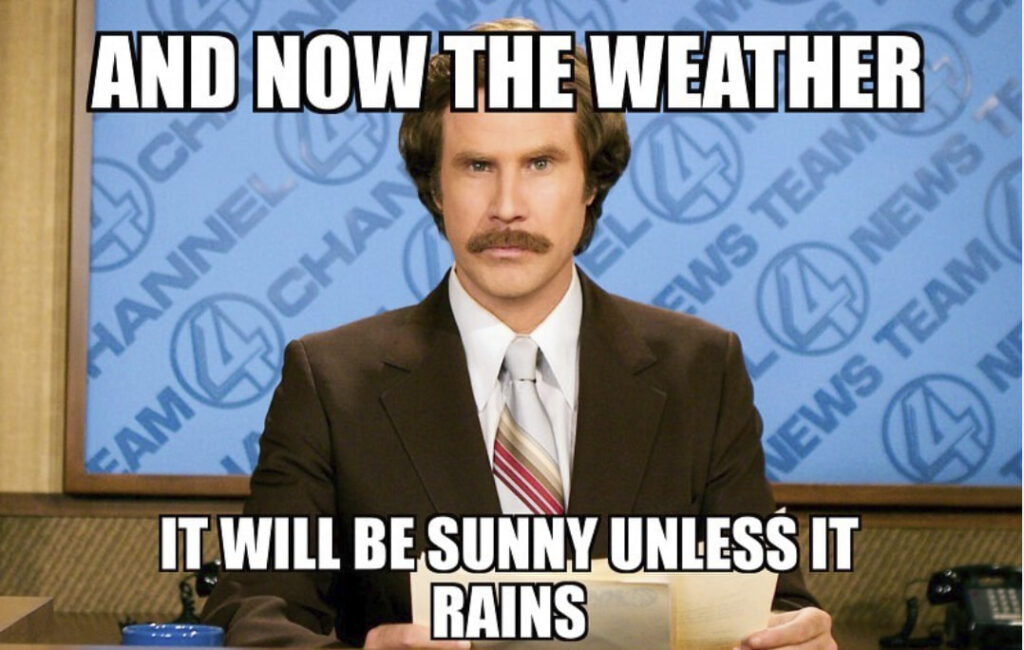 Rain Event this Afternoon
Rain chances increase this afternoon into the evening. A thunderstorm or two is likely as well. No severe weather is expected with these scattered storms. The main threat with this line of storms are sub-severe wind gusts, so no major scares here.
The HRRR has these scattered thunderstorms coming around lunch time and exiting after sunset. HRRR through 11:00 pm…
Showers and storms will be off/on rather than constant. It likely won't rain more than an hour or two at any one time, and may do so multiple times.
Any Flooding Possible Today?
Considering our warm and dry weather recently, flash flooding is unlikely, but not totally out of the question. NWS is predicting flooding possible in areas that get 3″ of rain in a couple hours span. While this is not likely, the usual urban areas could see ponding if a storm camps out in just the wrong spot. But, HRRR isn't impressed with our rain totals, generally keeping amounts under an inch.
Next Storm Chances On Friday
Thursday should be dry, which will be a nice break in-between the rain. We can expect rain and storms Friday morning into the afternoon. HRRR model from 3:00 am to 7:00 am (limit of the model run). HRRR thinks the morning round will be an I-24 Special that will weaken as it approaches. We'll see.
SPC includes both counties in a broad 5% chance of seeing severe weather within 25 miles of you on Friday with straight line winds being the main threat. More on this as we get closer.
As always, check back for updates to the forecast, and be sure to follow @NashSevereWx on Twitter!