Small chance of some isolated showers today as we heat up. The HRRR shows some little rainy spots around the area. Bet against rain, plan on sweating instead.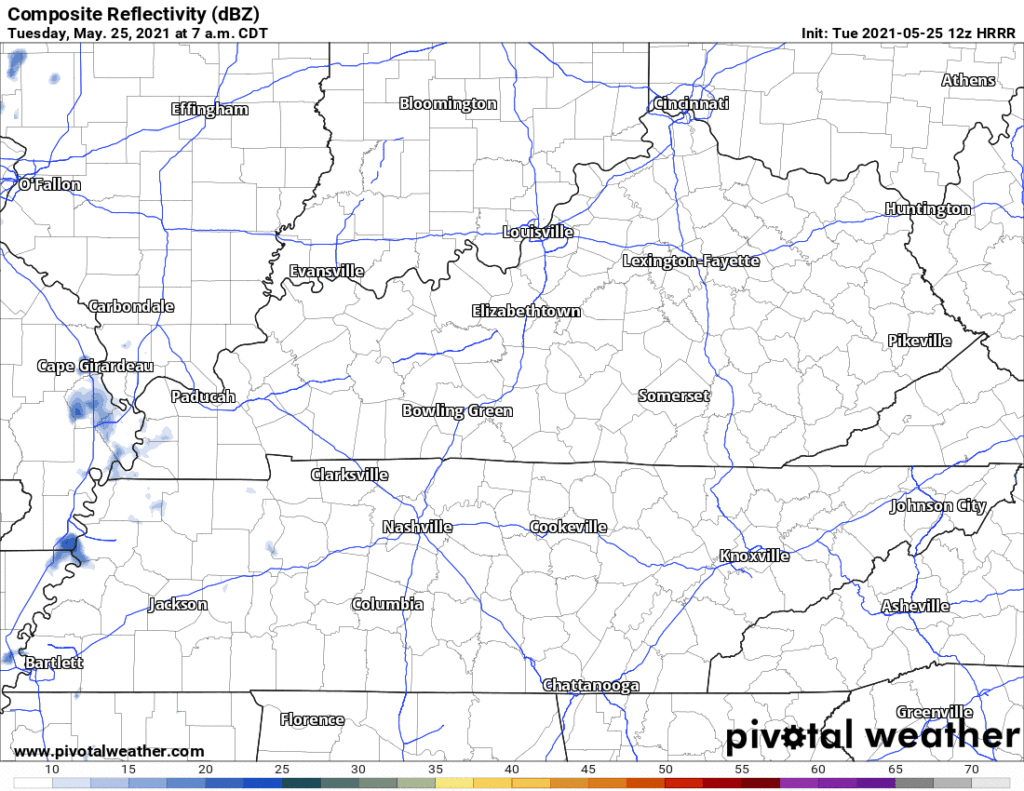 Downpours, likely containing lightning, show up on the HRRR model around lunchtime Wednesday continuing through early afternoon.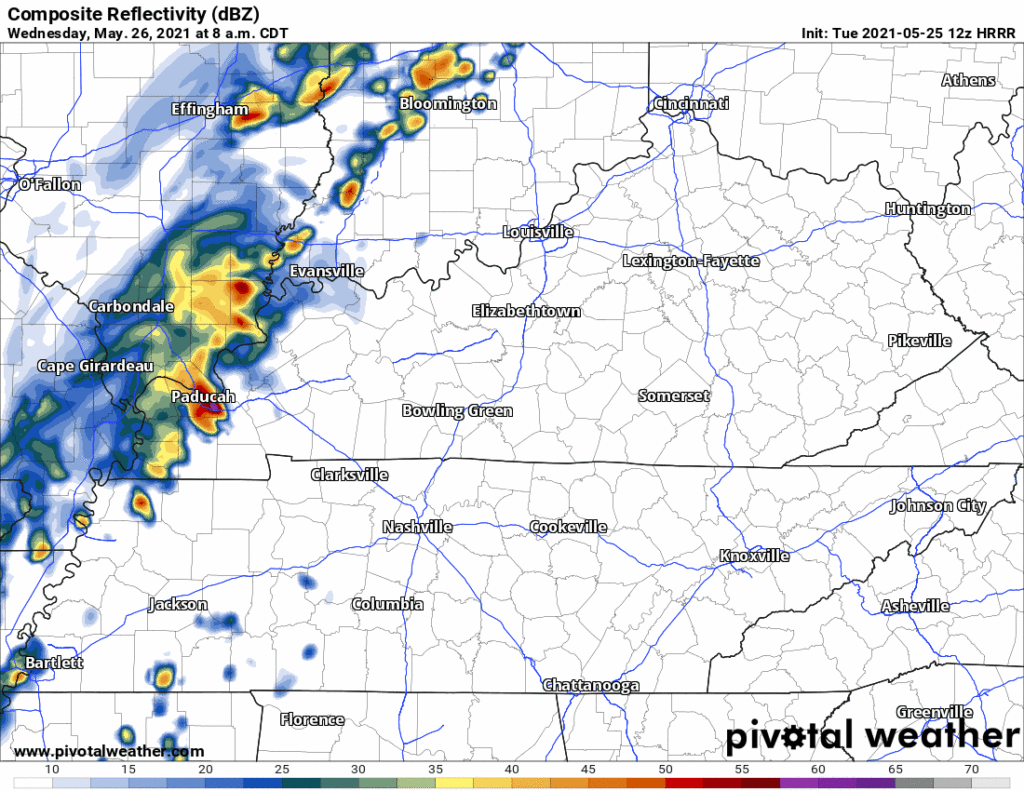 The GFS model agrees. It displays rain Wednesday from 10 a.m. to around 5 p.m.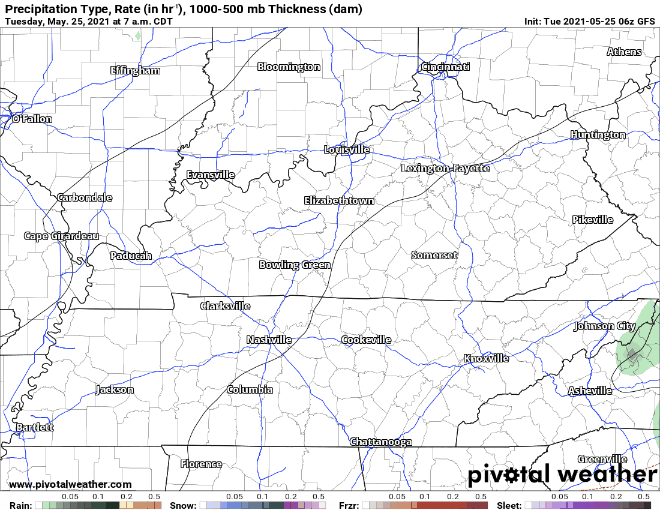 Should We Be Worried About Severe Thunderstorms?
Not yet. Severe storms need wind shear, looks likely we'll be without that key ingredient tomorrow. But lightning will be possible Wednesday afternoon. So will rainouts.
Storms are possible but less likely Thursday afternoon. Another active system passes through Friday, so watch out for rain and storms if planning Friday afternoon/early evening stuff. Storms Friday may be big, but model data is inconclusive right now.
Rising Dewpoints = High Humidity
Dewpoints will soar from the low 60°s today into the mid 60°s Wednesday and stay there until storms sweep away the humidity Friday night. Consult this handy chart for expected sweating levels.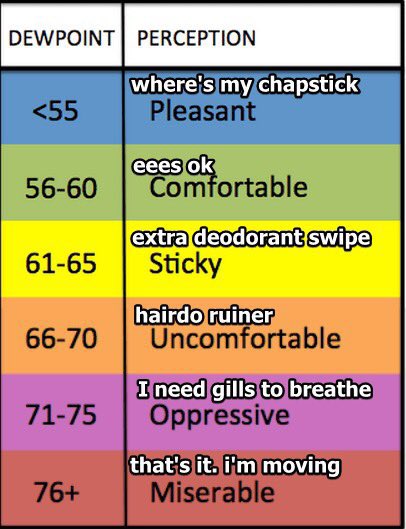 The weekend looks kinda quiet, probably glorious. 80°s with low humidity.