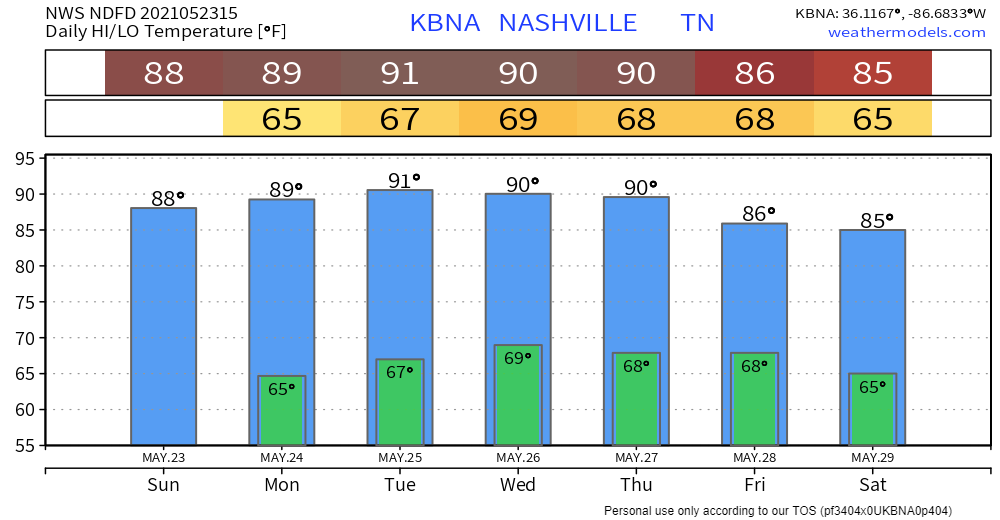 Today is shaping up to be just more of the same, warm and sunny. The warming trend will continue throughout this week.
We could see some relief from a cold front by the latter part of the week, but don't count on a confident ETA this far out.
Rain isn't likely through the early part of this week, drying the area out even further.
The GFS is showing a rain potential on Wednesday, but take this with a grain of salt. For now, all precipitation is situated the west of us.