Nothing major to talk about weather wise for our area today.
The HRRR shows all rain occurring well to our west, so you can expect a warm and dry Thursday.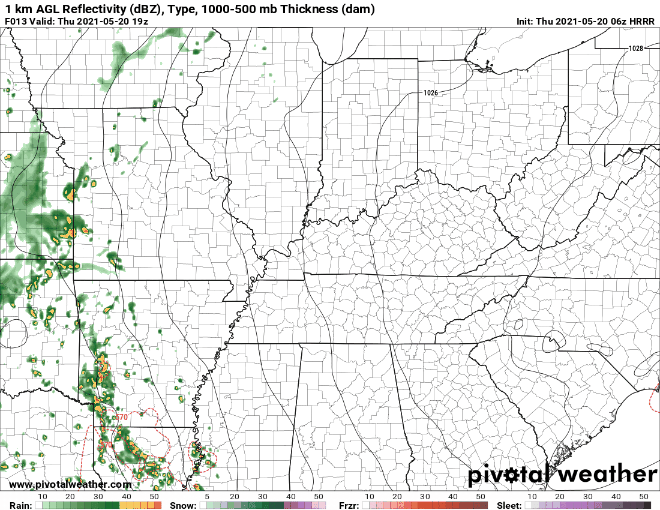 Great Weekend Weather
The only thing to forecast for Friday is lots of sunshine.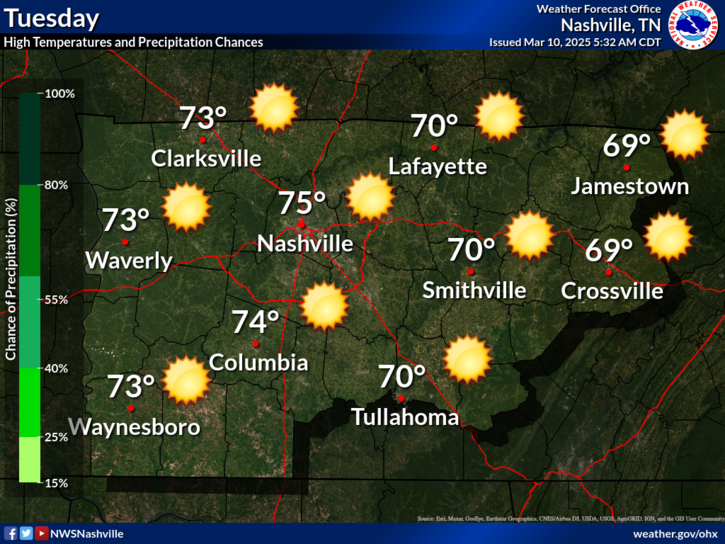 More sunshine on Saturday and Sunday. Perfect weekend for anything outdoors!
The warming trend in our region will continue throughout the weekend. Temps will climb up to the 90's by Sunday.
Will it Ever Rain Again?
Yes, but not for a while. The next real chance of rain for our area is Wednesday, but model confidence is not particularly high that far out.