It's a calm start to the week with not much to worry today. Music to your ears right?! Cloudy skies today won't produce any rain for your Monday just some heat!
Maybe Rain Tuesday??
There is rain potential on Tuesday but nothing detrimental to your day. The rain might start to trickle in some Tuesday morning but if there are some drizzles, it would be more so during the mid to late afternoon. Clouds stay tomorrow with increased wind speeds up to 10 mph. Overall, Tuesday's weather is nothing that keeping an umbrella in your car won't fix! Not enough rain for a rainout. No lightning or other worries.
Euro Model has the Tuesday rain staying to the west and north of us:
HRRR has rain coming close Tuesday morning and staying to the west during the afternoon.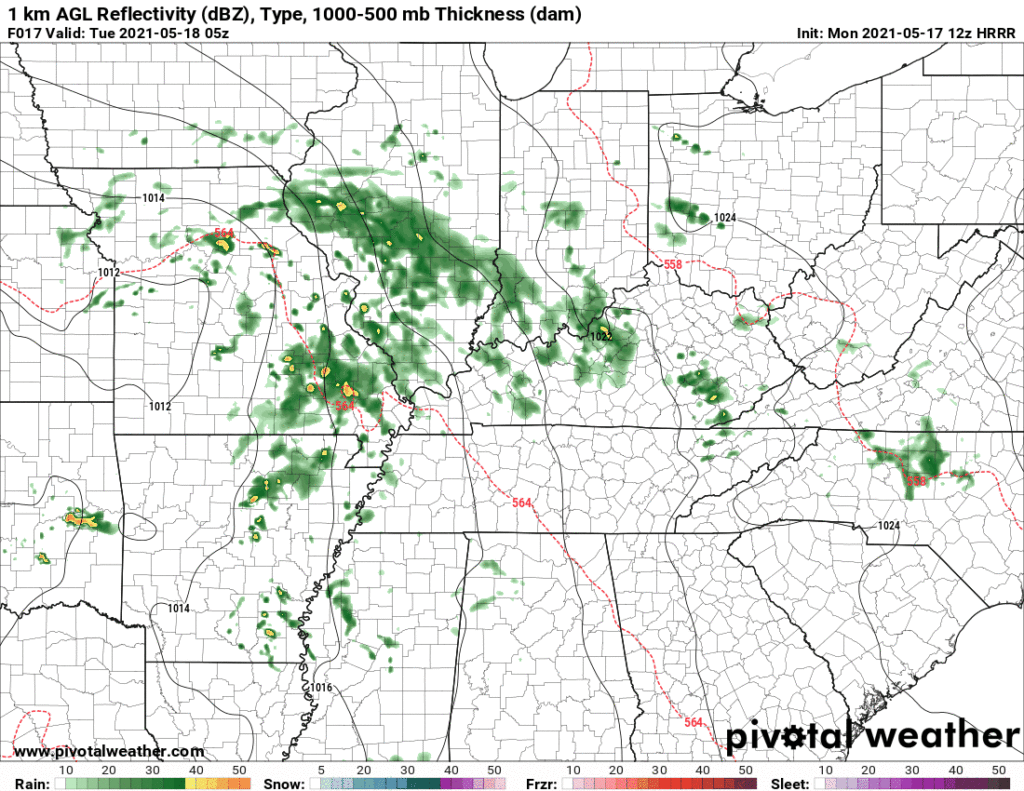 It may not even rain Tuesday.
Winter Summer is Coming…
Wednesday is just plain hot and likely dry with only supersmall rain chances. Summer is creeping in with the rest of the week looking pretty much the same. Dew points stay in the upper 50's for the week, so we won't be too sticky with humidity yet.
Our normal temperatures for this week range in the high 70's. Summer is in full speed with this week being hotter than normal. Highs reaching close to 90 degrees are coming your way by the end of the week, so buckle up!