No hazards ahead. Except for heat.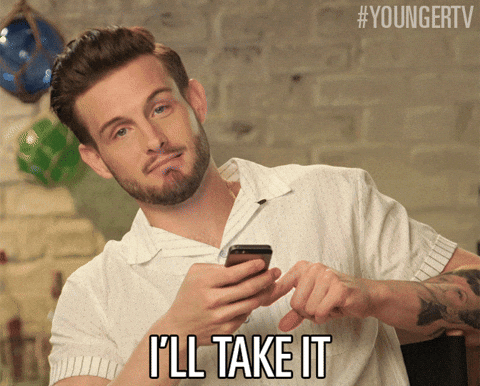 Rain this morning moved out. We're good today. And Monday looks quiet.
Looks like next best rain chance is Tuesday. The HRRR (below) has Tuesday morning rain: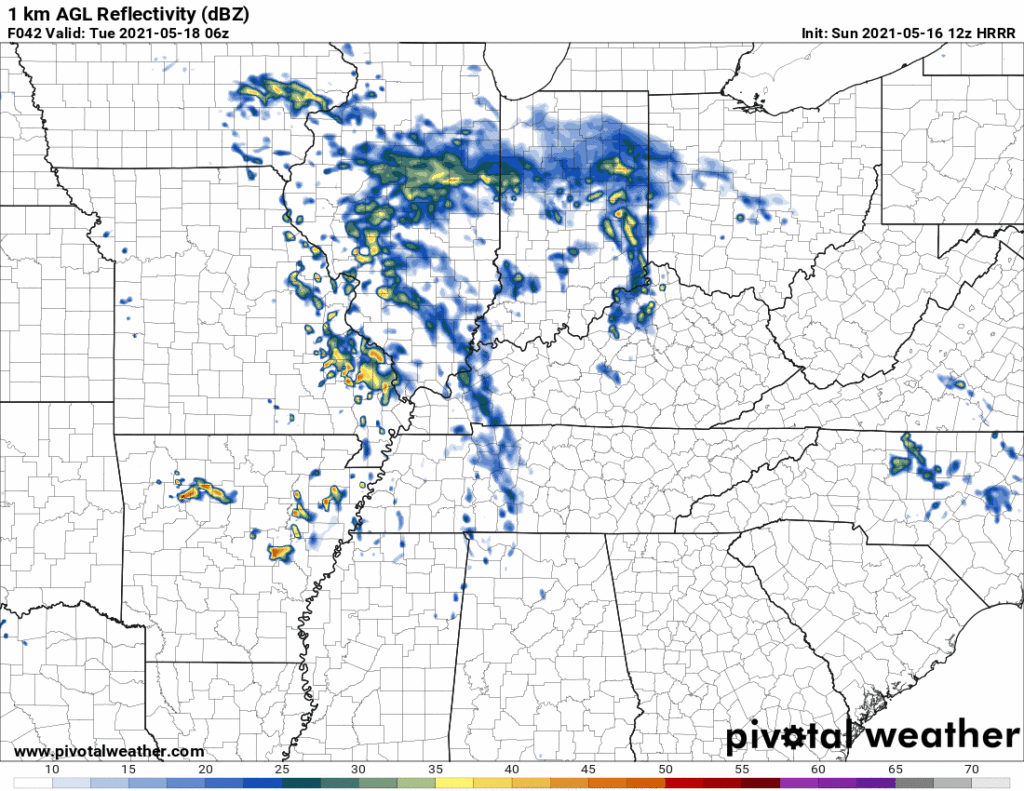 The GFS also has not-enough-for-a-rainout rain Tuesday: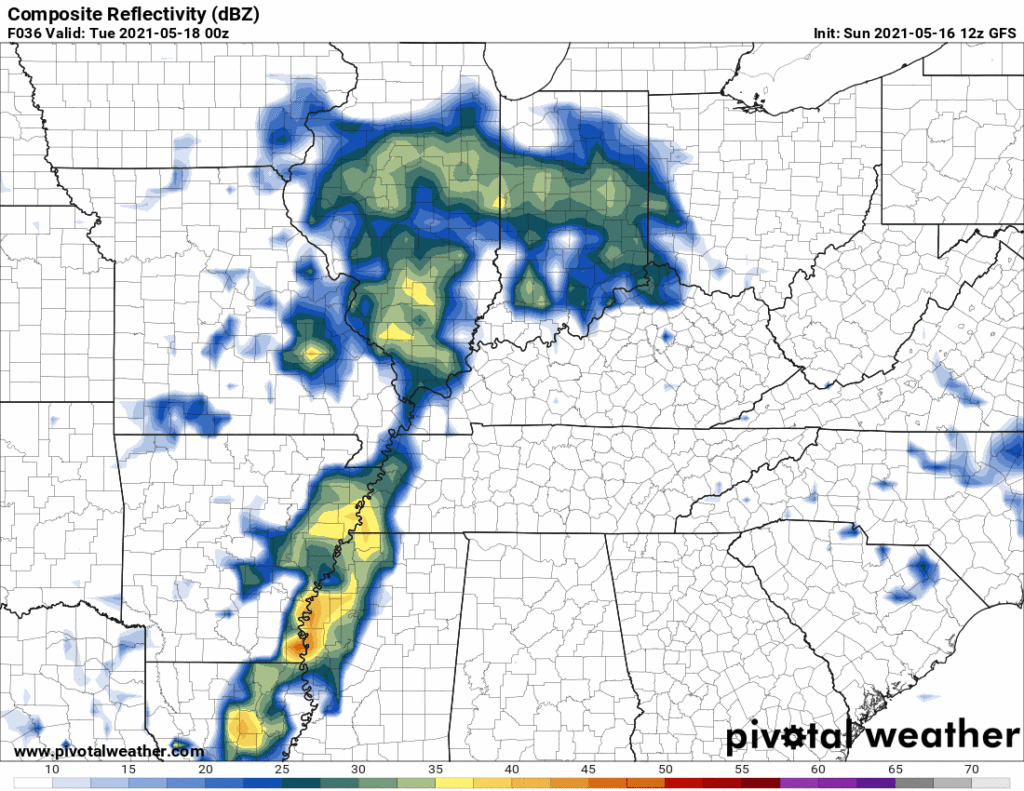 But the Euro keeps Tuesday dry: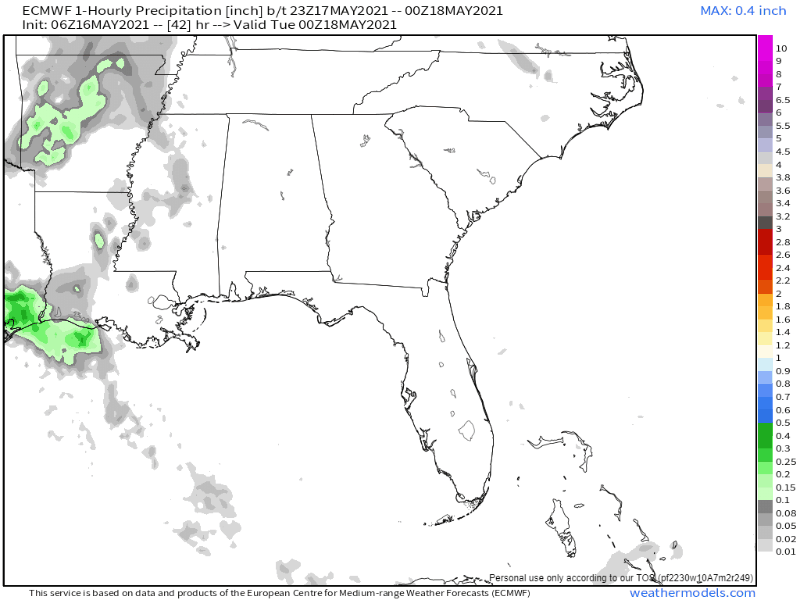 The rest of the week looks dry. But, hawt. Upper 80°s. At least the pop-up-storm-making dewpoints will stay far behind, dewpoints only in the upper 50°s.