HRRR model has light rain off and on (mostly off) after midnight into Sunday morning and maybe continuing into early Sunday afternoon. No rainouts, keep your plans.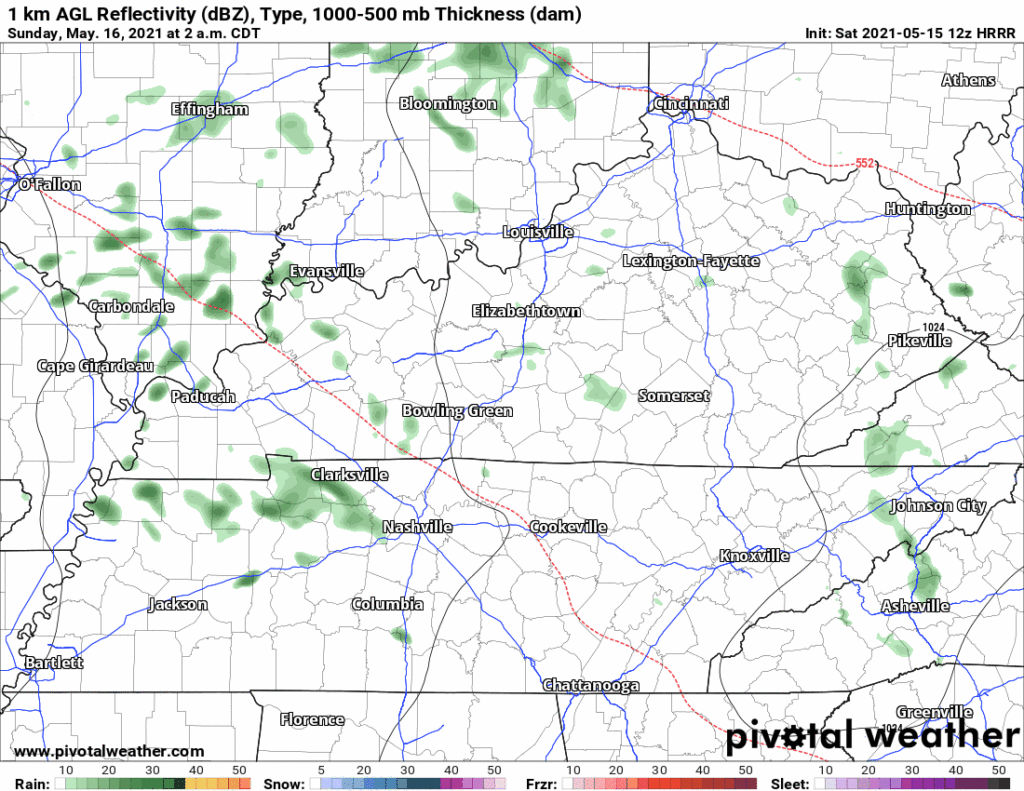 Earlier model data suggested a thunderstorm is possible north of I-40 late Sunday afternoon. Current data doesn't. Weekend looks good.
Humidity incoming. Sunday afternoon dewpoints will rise to the upper 50°s. May even touch 60° this week.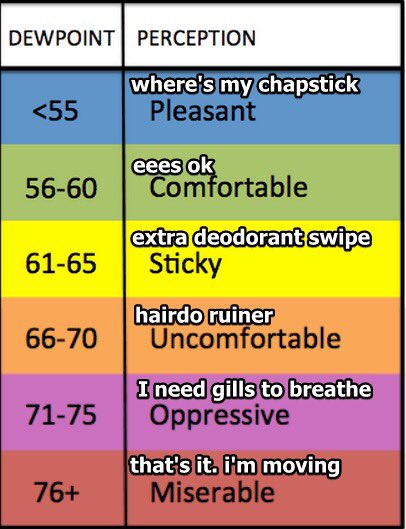 Best rain chance is late Monday night through Tuesday. Models aren't really sure how much. It looks meh, really. Check out the Euro/GFS/NAM models for Tuesday morning, below.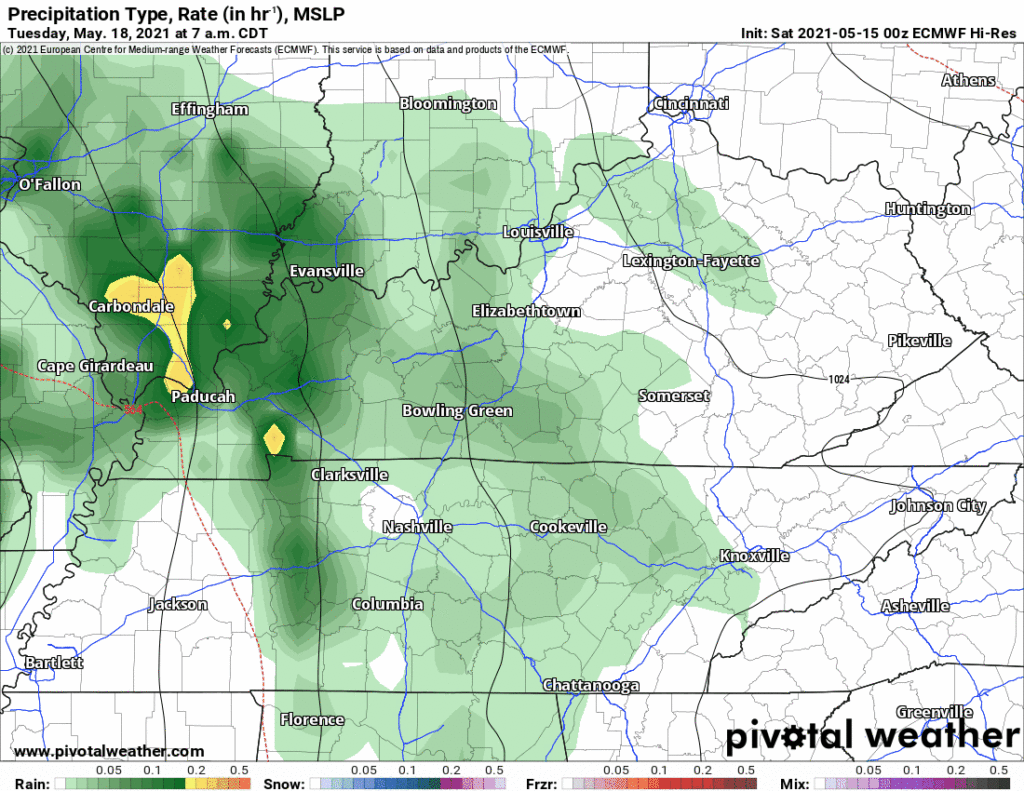 Not much, right? Hourly Euro model data below shows some rain getting to us Tuesday, but the rainout-quality rain stays to our west: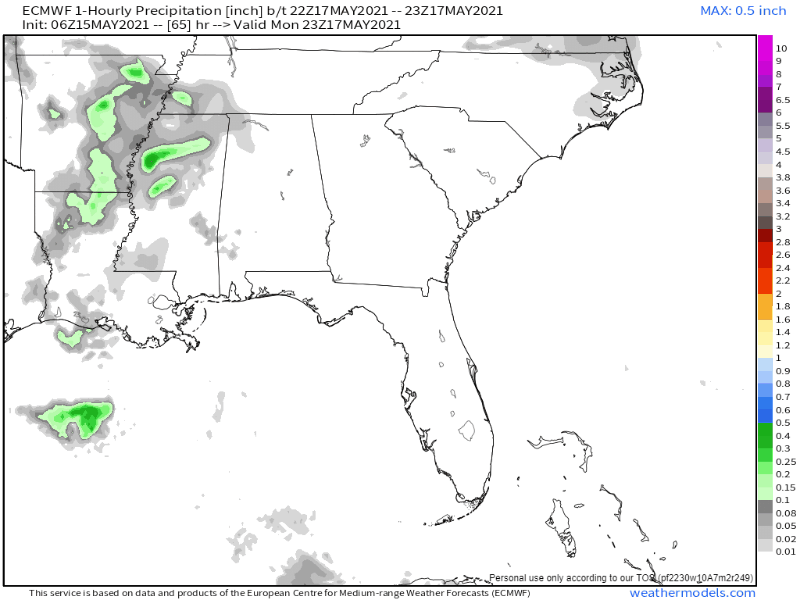 Total precip Saturday through 7 PM Tuesday looks heavy to our west, but not much where we are. This all looks meh to me but close enough where maybe the system shifts a bit further east and we get some rainouts Tuesday night.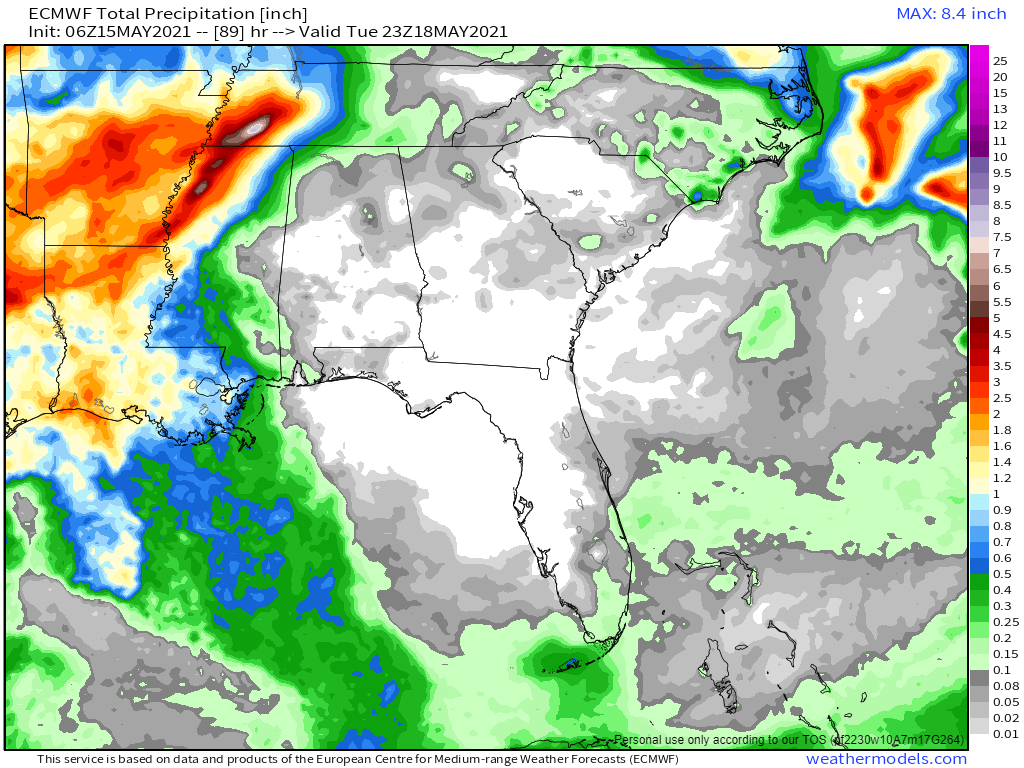 For now, looks like some rain Tuesday but nothing else.
We are not outlooked for severe weather or flash flooding anytime in the next week. Small chance of an afternoon pop up isolated lightningstorm Wednesday, Thursday, and Friday, but it's more likely we'll stay high and dry.
As always, check back for updates to the forecast, and be sure to follow @NashSevereWx on Twitter!