NWS-Nashville promoted Sunday night's near Page High School Shamnado to Tornado, an EF-0 of very little power.
Shamnadoes are more frequent than we think. Shamnadoes are most dangerous when they intersect us when we are most vulnerable, such as "during trapeze practice." Severe Thunderstorm straight line winds are as damaging, many times more damaging, but a shamnado can tip or damage an unanchored mobile home, or send your vehicle's wheels off the ground.
Shamnadoes live brief, narrow lives, and are often as inconsequential as they are hard to warn. But if they hit you when you're vulnerable? No thanks. Because they live between radar scans, they are a warning conundrum, like malfunctioning space debris.
---
Have you had flood damage?
---
Look for rain tonight. In around 8-9 PM, out by midnight. No storms, no worries. Less than a tenth of an inch expected, yawn.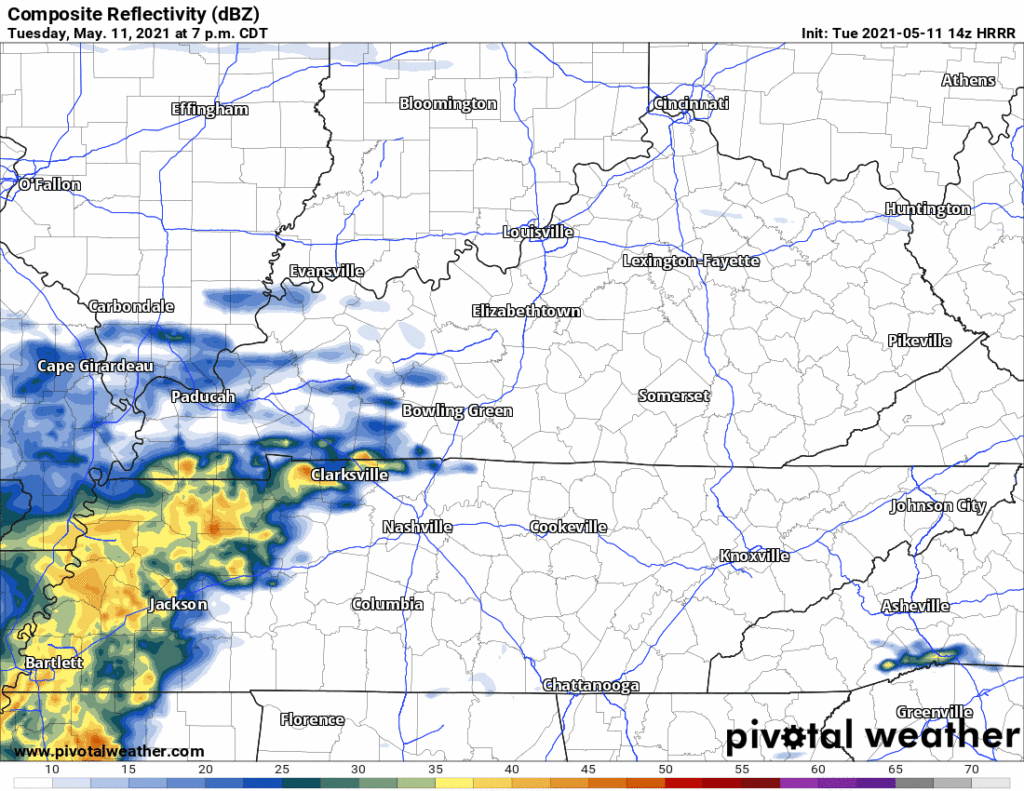 After that no precip until maybe Monday, May 17. May is usually active, this year, nope.
Rainfall is running 6.04″ more than normal for 2021.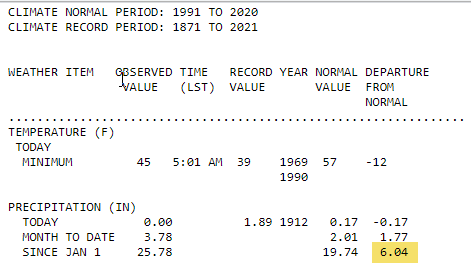 ---