A Wind Advisory is in effect until 7 PM for 35-40 MPH wind gusts.
Radar shows thunderstorms and heavy rain sitting off to our west this morning.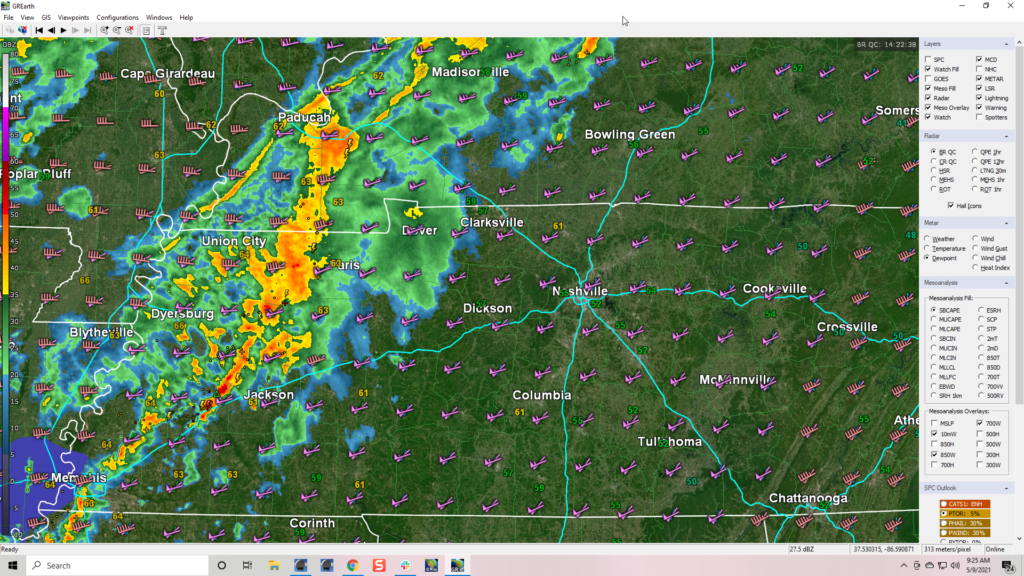 It looks like it's going to drive straight into town before lunch and waterblast away all activities. That may happen, but the HRRR model has another idea and I am here for it.
The HRRR thinks the rain will hang out to our west this morning, giving us a few hours of dry windy weather, a few hours of rain off-and-on rain and storms for some of us early this afternoon, then the "Main Event" for all of us rolling in mid/late this afternoon.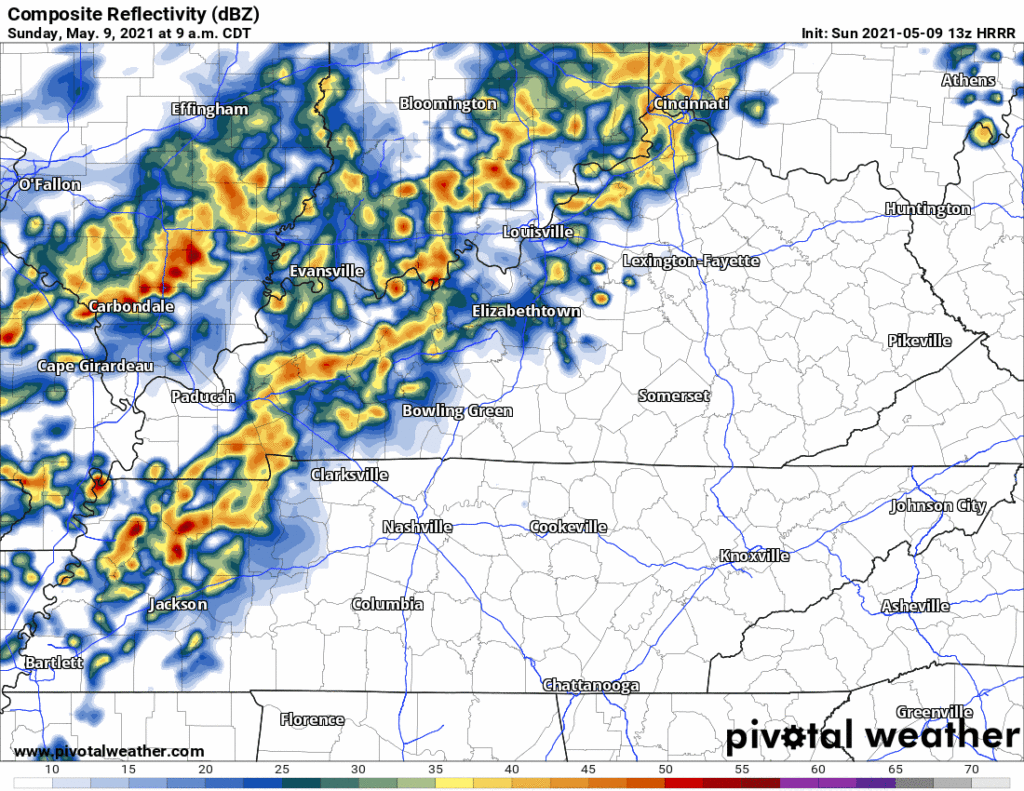 Suppose the HRRR model is correct: heaviest storms hold off until 3-5 PM or so. That's . . . not great for us. Because if the rain doesn't come early, there'll be enough instability left over later today (mid-late afternoon) for severe weather.
Remember, we're assuming the HRRR model is correct. That rain out west could very well come cruising in here around lunch and stay the afternoon. That would reduce the severe weather threat. If I had to wager it I'd lean toward the HRRR's "baseball may be playable" around 11 AM, plan for delays, let's try to get in.
SPC says the probability of a tornado is 2%, damaging straight line wind event 15%, and large hail 5%. All these are probabilities of those things happening within 25 miles of us today. These risks would arrive mid/late this afternoon.
Here's how NWS-Nashville laid it out: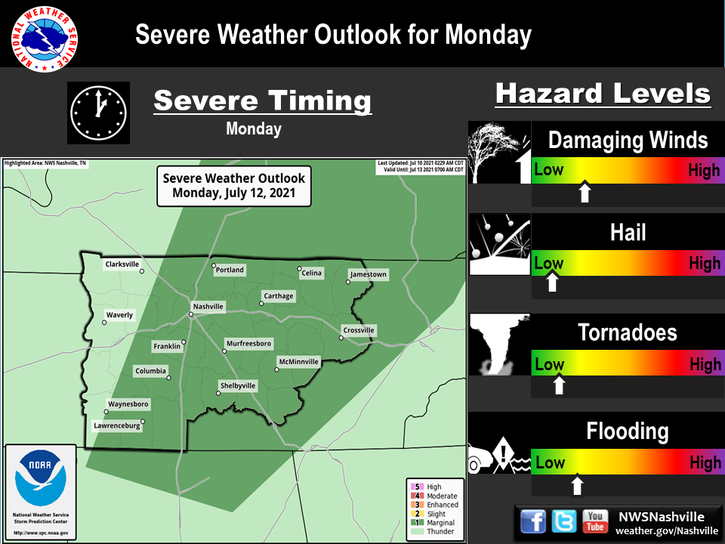 Flooding is not a concern at the moment, but a few localized areas may see a isolated flooding.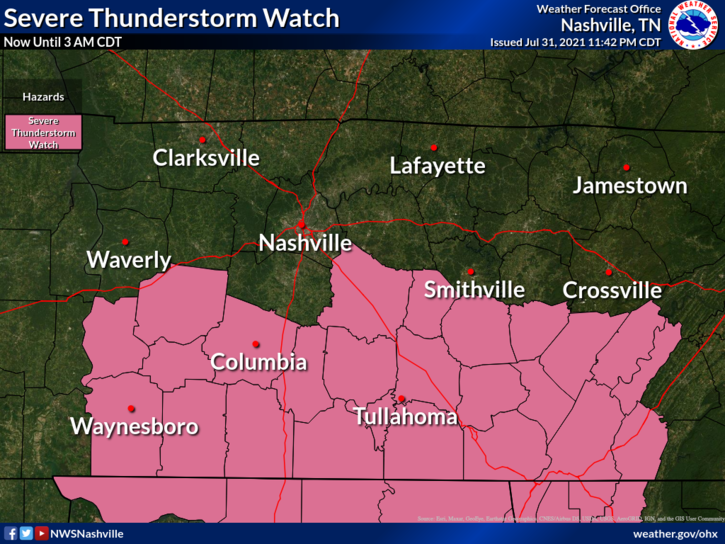 If this afternoon you are driving back to Nashville from Columbus, Ohio, you'll miss most of the rain and almost all of the severe threat. Most of the rain in Nashville should be ending by dark. A few hours after sunset a cold front will pass through which will maybe add a little more rain. No worries while we sleep.
WARNING: Indulgent Mother's Day Personal Note: Nashville Severe Weather has been going on in the margins of my life for 10 years and counting. NSW is three of us: me, Will, and Andrew. We all have kids. More importantly, we all have wives who drop everything to care for us, our kids, and stuff we should be doing when there is weather. Our wives are the most important part of what we do. They make it happen. Happy Mother's Day! Two other important shout outs — to my mother, who fought to get me the best education as we moved around the U.S., and loved me through it all, Happy Mother's Day. And my mother in law – the second biggest fan and supporter of Nashville Severe Weather (#1, BTW, is Luis, a MNPS student, what's up Luis!).
We'll be covering today's storms on Twitter until they're gone. Week ahead looks cooler (see the embedded temp graph) with only a probably-not-but-maybe rain chance Thursday.