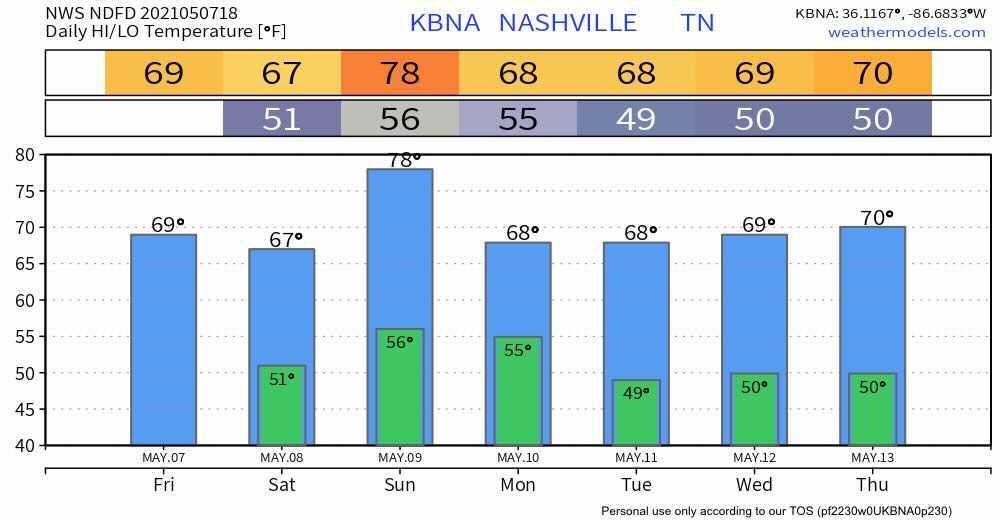 First of all… I hate the typical clip art on weather sites/apps, but I'm going to show it now because I think it give us a clue as to what to expect for the next few days.

Rain
May is our wettest month, so it's no surprise that we'll see plenty of water in the coming days.
Today and Saturday
Today's weather couldn't be better.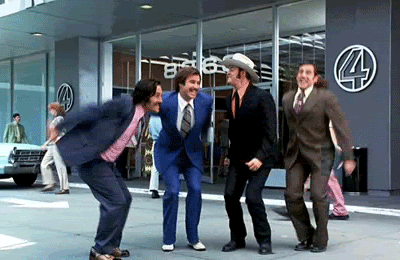 In the morning AFD, NWS forecasters admitted that it's normally warmer than this, and we should relish a few more days in the low 70's.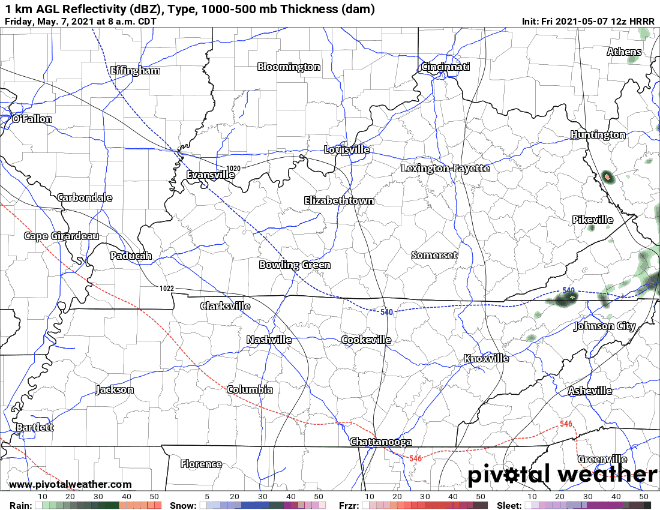 Warm upper air begins to move in on Saturday and will bring with it moisture. See above.
Through the day Saturday we'll see clouds and increased rain chances throughout the day. The rain Saturday will be more "annoying" than "washout".
Mother's Day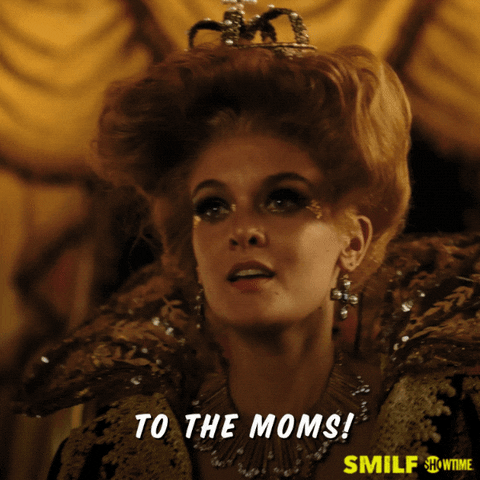 First, there are some Moms I want to thank. Of course my own, but also three women who spend way more time than they should covering for the three of us when there's bad weather. Without them, we'd be waaaaaaaay less effective. To thank us for our work, is to thank them as well. Thank you Leslie, Maggie, and Becca. You three are the best! Happy Mother's Day!
Rain on Sunday will be more prominent and the door will be open to some strong or severe storms. Below are some comparisons of various models. Notice how there is some consensus that an axis of heavy rain will set up in the afternoon.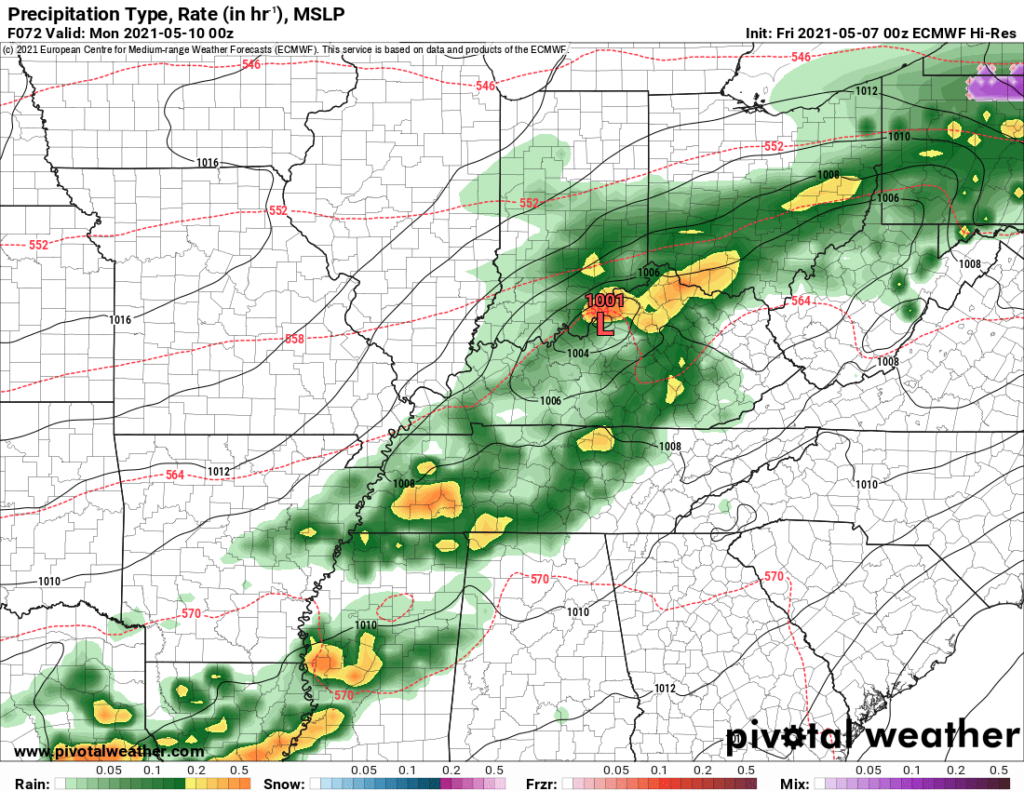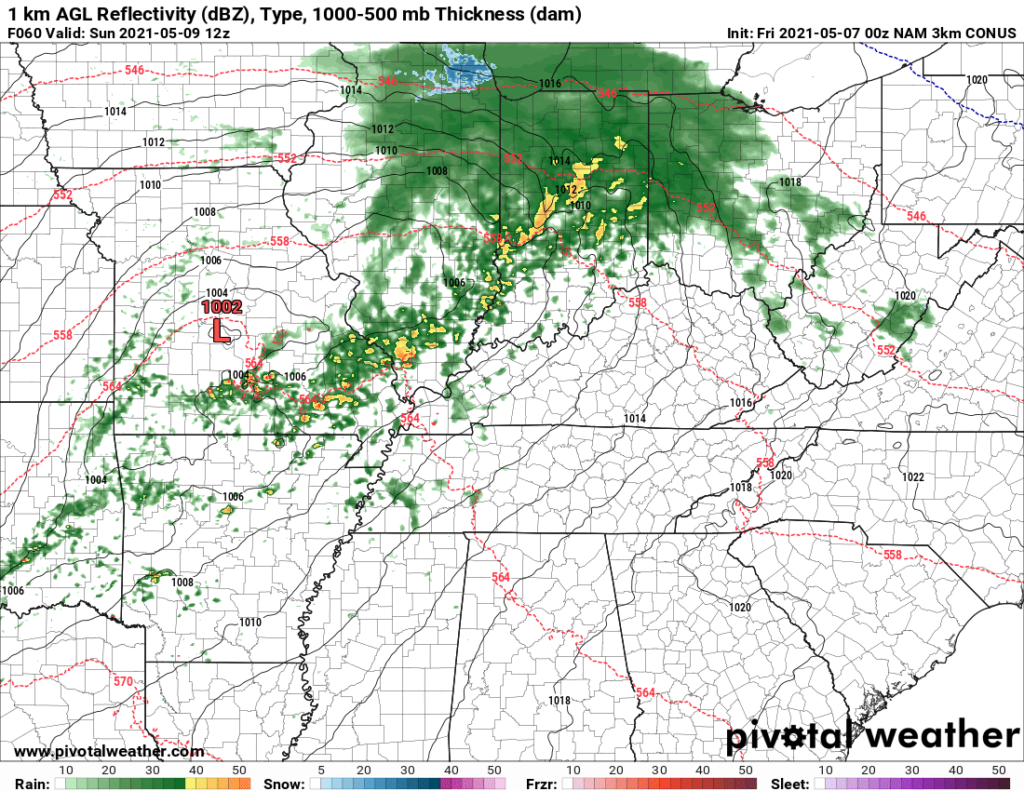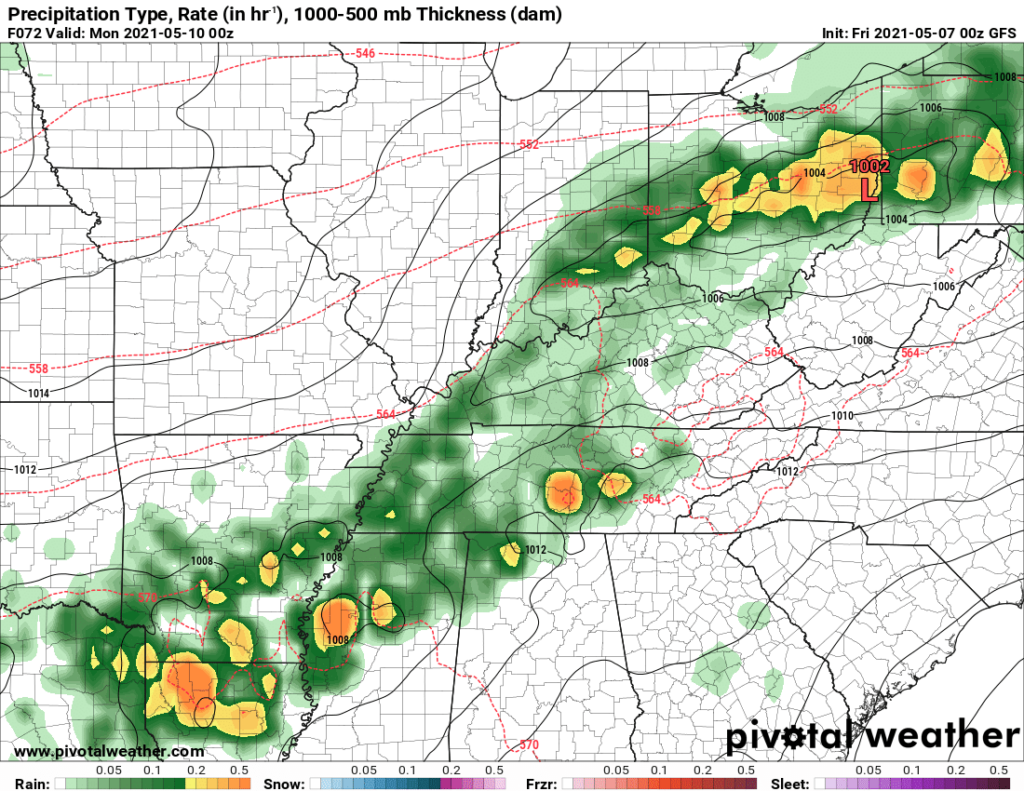 Rain and storms in the afternoon. Timing, intensity, hazards are all a bit fuzzy but here is the scoop:
Rain possible the majority of the day. Heavier weather in the afternoon. Lightning, damaging winds, and flash flooding are the mostly likely hazards. Below, you can see SPC gives us a 5% probability for severe weather in our area for Sunday.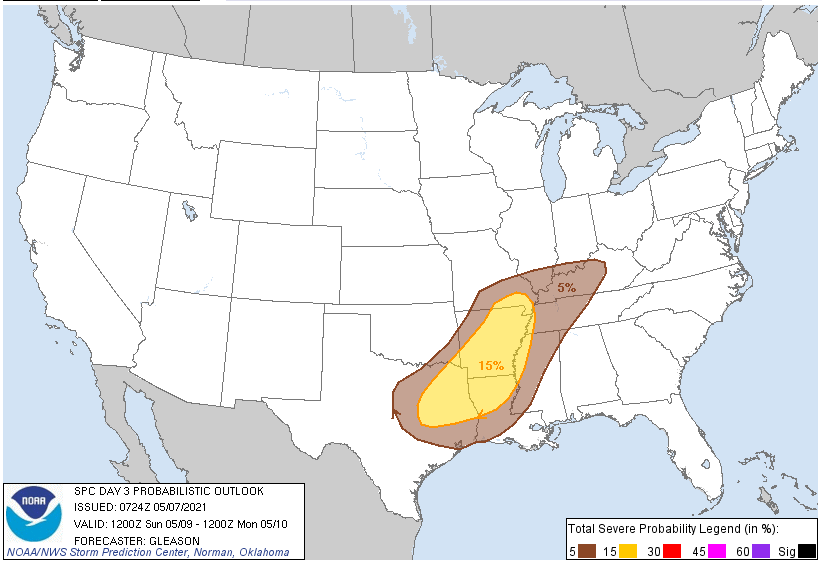 We will refine this in the coming days as more data becomes available.
Rest Of Next Week
Wet weather is likely to spill into Monday before cooler air pushes the rain out for Monday afternoon and Tuesday. Beyond that, expect chances for rain and seasonally cooler temperatures.