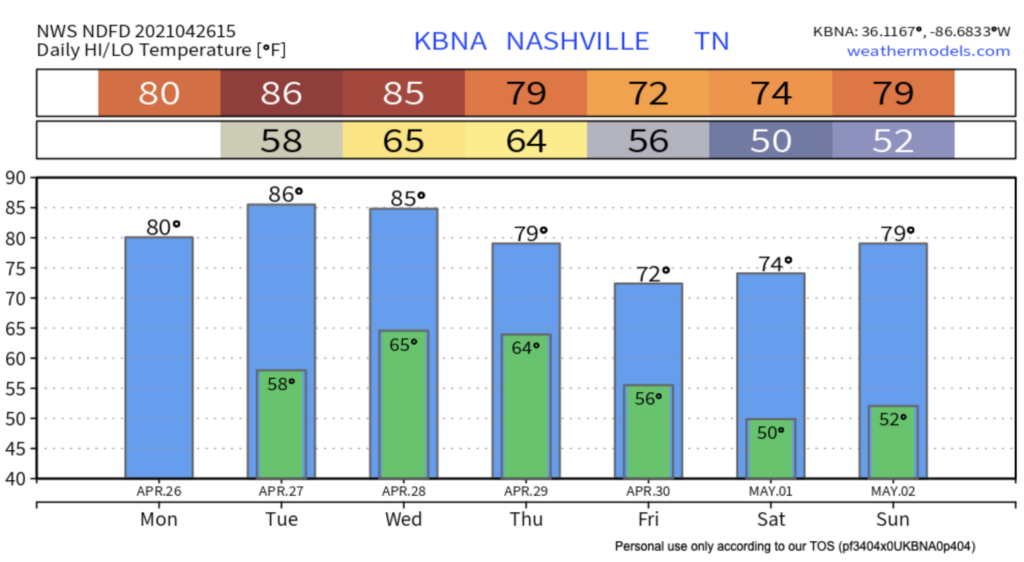 Kinda Hot.
Check those temperatures out!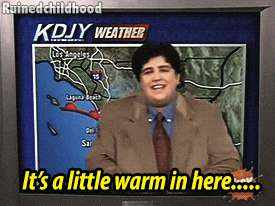 Editor's Note: gross.
Next Rain Event
The Euro model shows a few showers around Wednesday afternoon, but that looks light and inconsequential.
A steadier, heavier rain is expected Thursday afternoon and/or evening. Exact timing remains unresolved, but this looks most likely to be a Thursday night thing.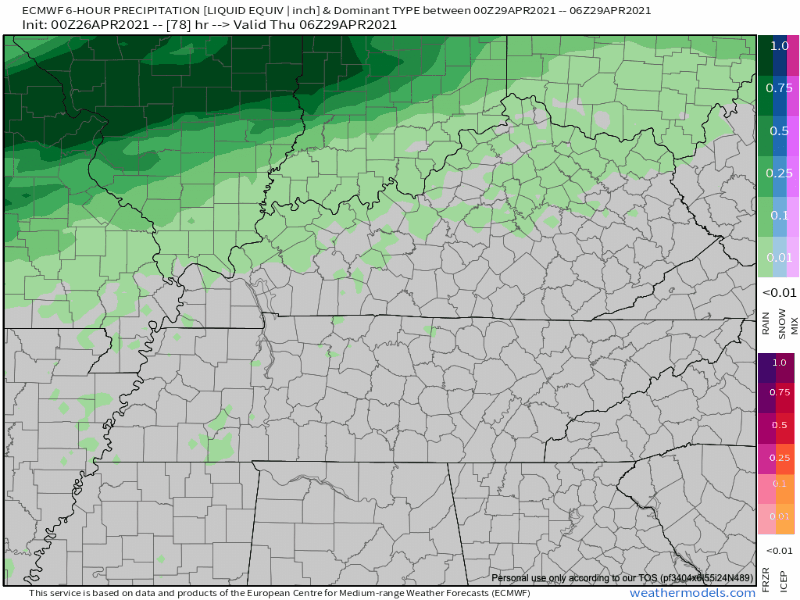 Rainfall estimates look to total close to an inch. Thursday night stuff may be rained out. Cancel no plans for now. Rain could delay into the overnight hours Thursday night.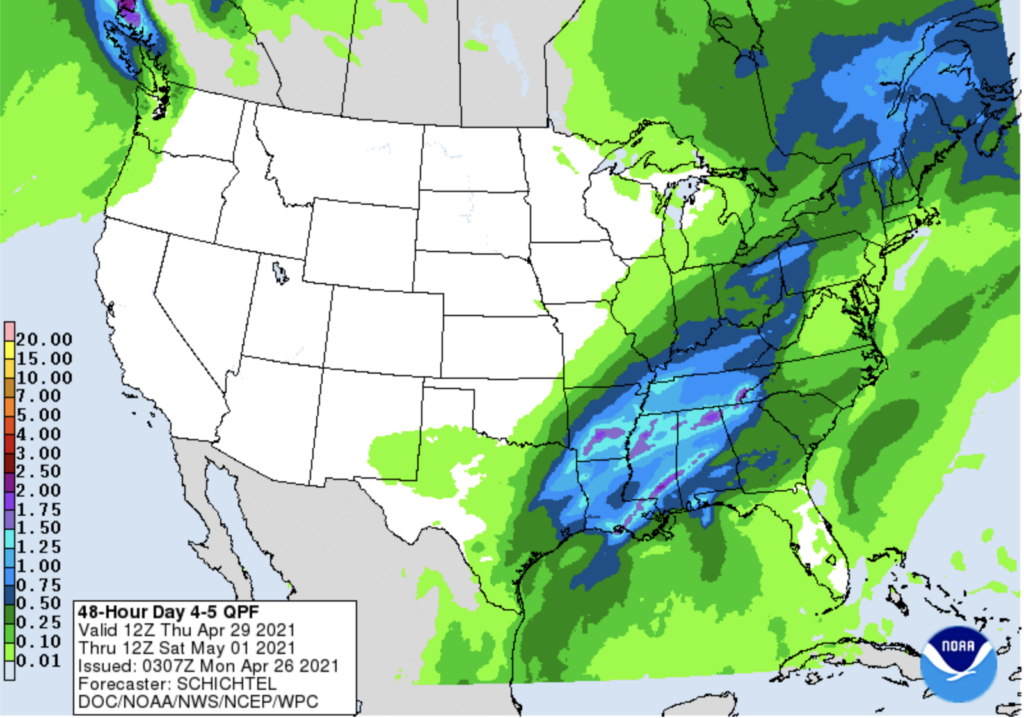 Clearing Friday. We dry up for the weekend and continue warming into the upper 70s by Sunday!