Yes that's 85° Tuesday. Smooth feet.
Not exactly sure when the next rain event will be but general idea is Thursday afternoon/evening.
GFS thinks showers hang out off to our northwest Wednesday and wait, wait, wait, before finally arriving Thursday afternoon.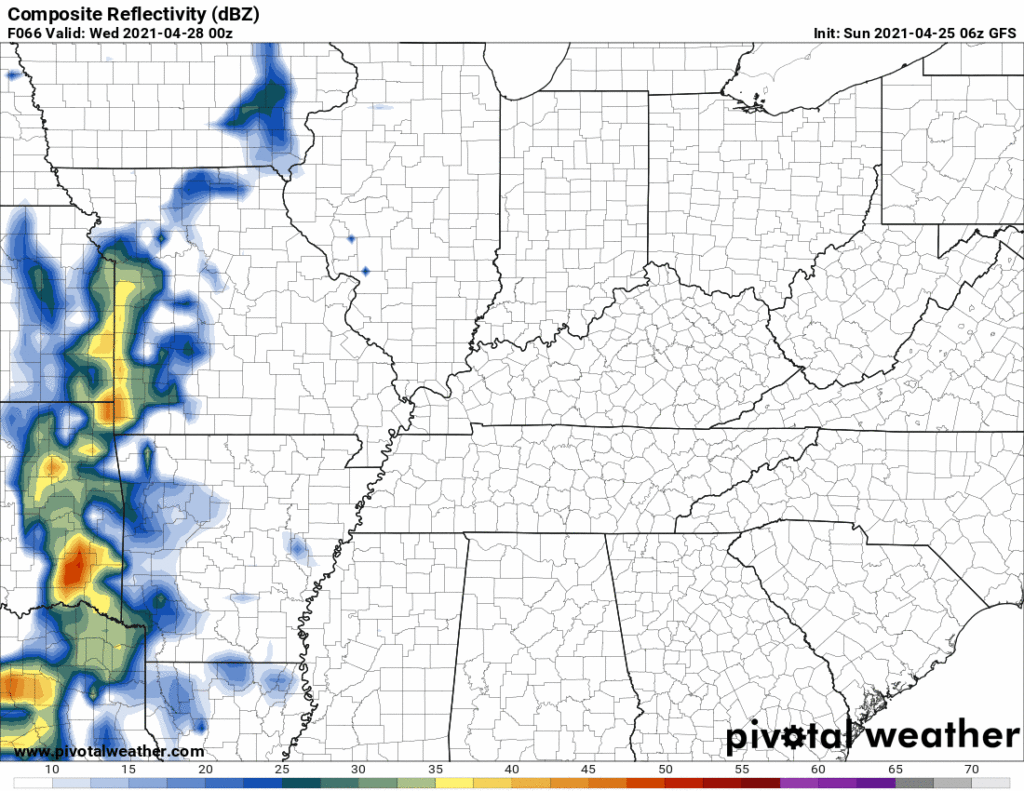 Euro thinks same.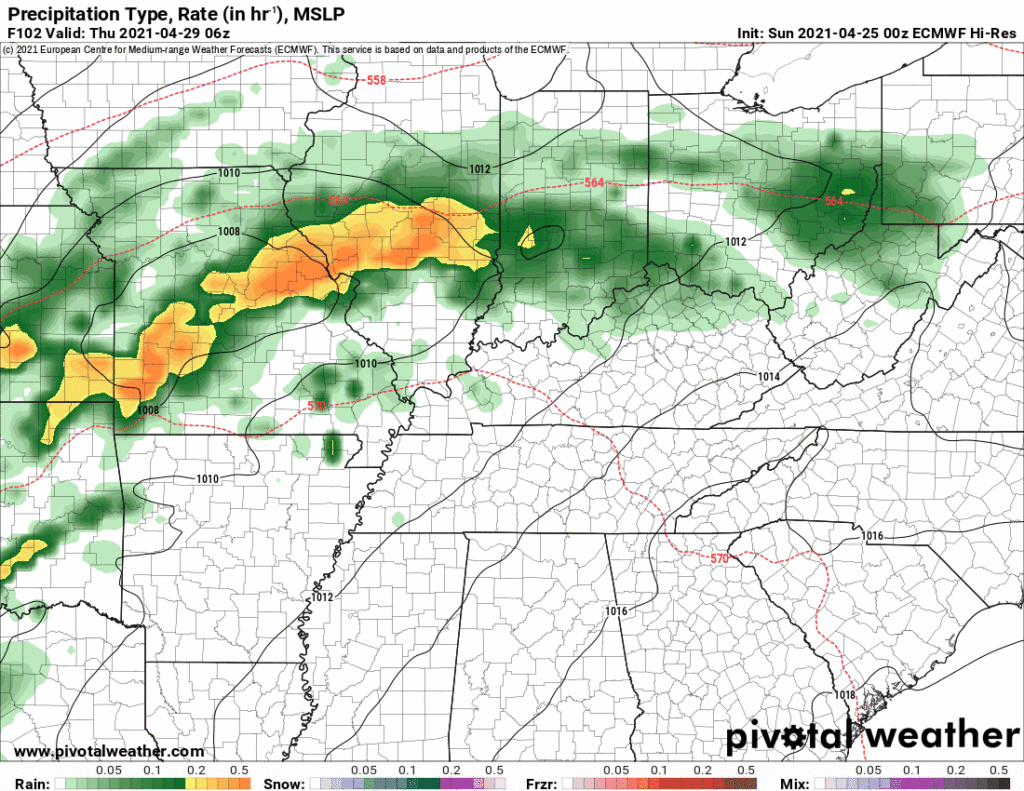 Models do not support severe thunderstorms for us. A few weaker thunderstorms possible. And this might be enough rain for Thursday night rainouts. Cancel nothing right now.
After that: colder. A chilly north wind returns.
Next weekend looks quiet.
In fact, the pattern 11 days into May looks uneventful with no major rain events. Accuracy of this is questionable but still, it's what we want to see.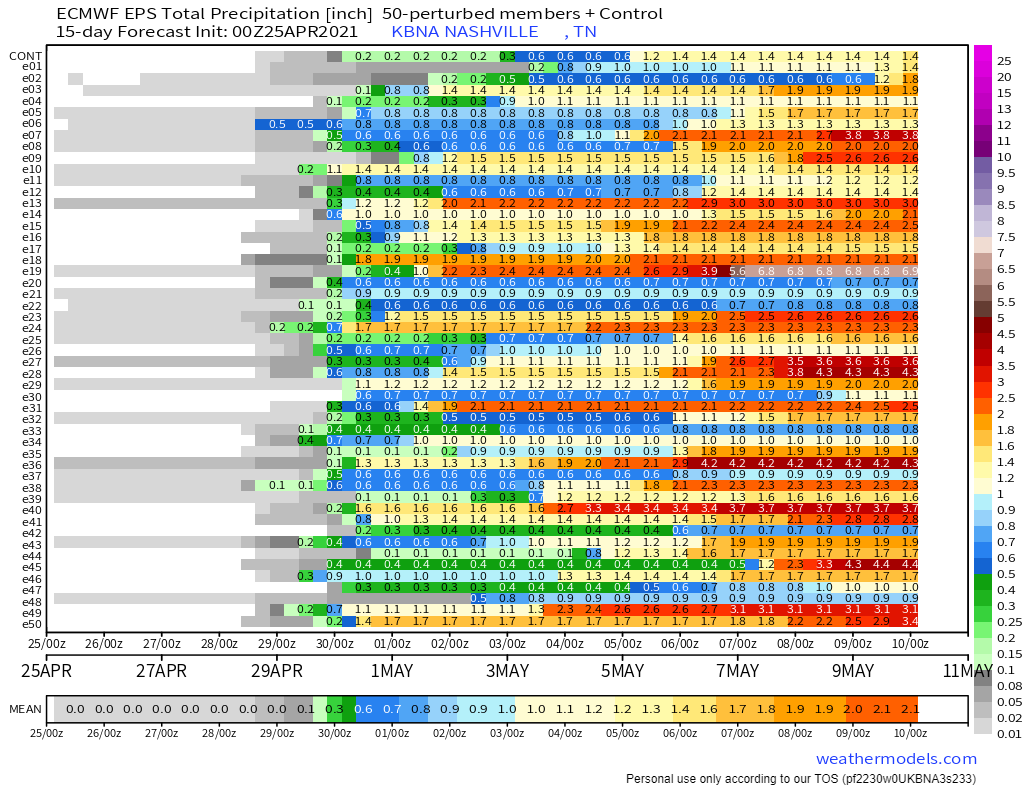 CFS guidance shows severe risks increasing substantially in May, but those are almost all for the OG "tornado alley" in the Plains states. Not so much for us.
April statistically brings our worst severe weather and so far it's been quiet.