Scattered showers are affecting parts of the Deep South this afternoon, including here in Davidson/Williamson Counties.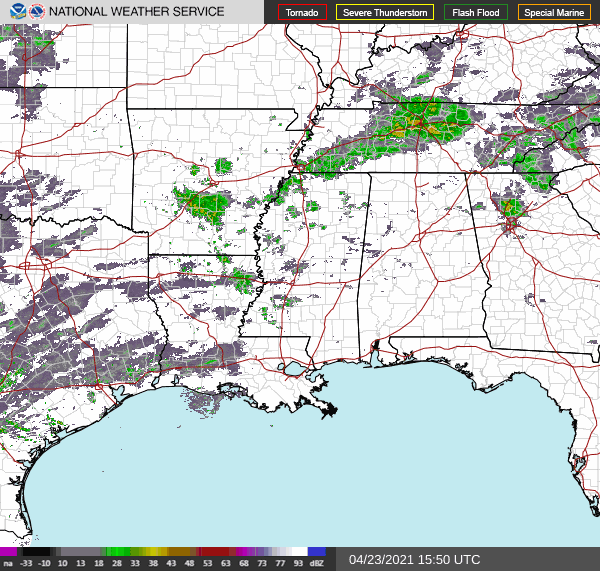 You may experience some heavy downpours but nothing more than that.
This activity should end early this afternoon with highs reaching the mid-upper 60s.
Rain (Storms?) Saturday
Rain appears likely during a good portion of the day Saturday.
HRRR Model has a batch of non-severe rain/storms pushing through during the morning hours, a break in the afternoon, with *maybe* more storms during the evening hours.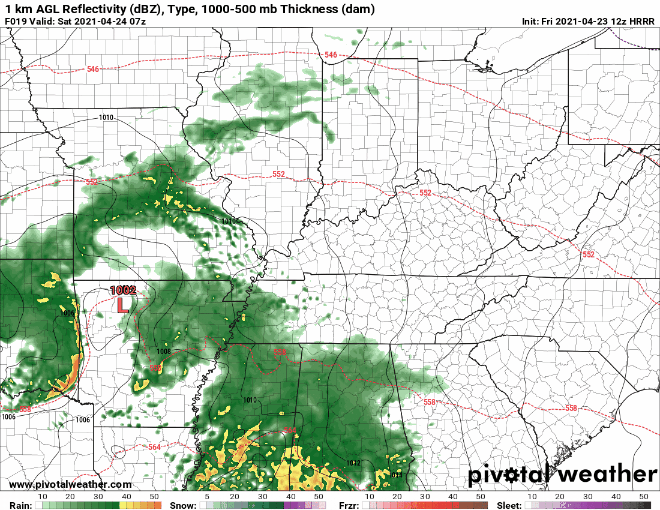 There is some hope from the HRRR Model that we can get afternoon outdoor activities in without rain. That said, ball fields will likely be wet.
Any storms that do form (especially during the evening) should stay below severe limits.
Rainfall amounts today and Saturday could add up to near an inch.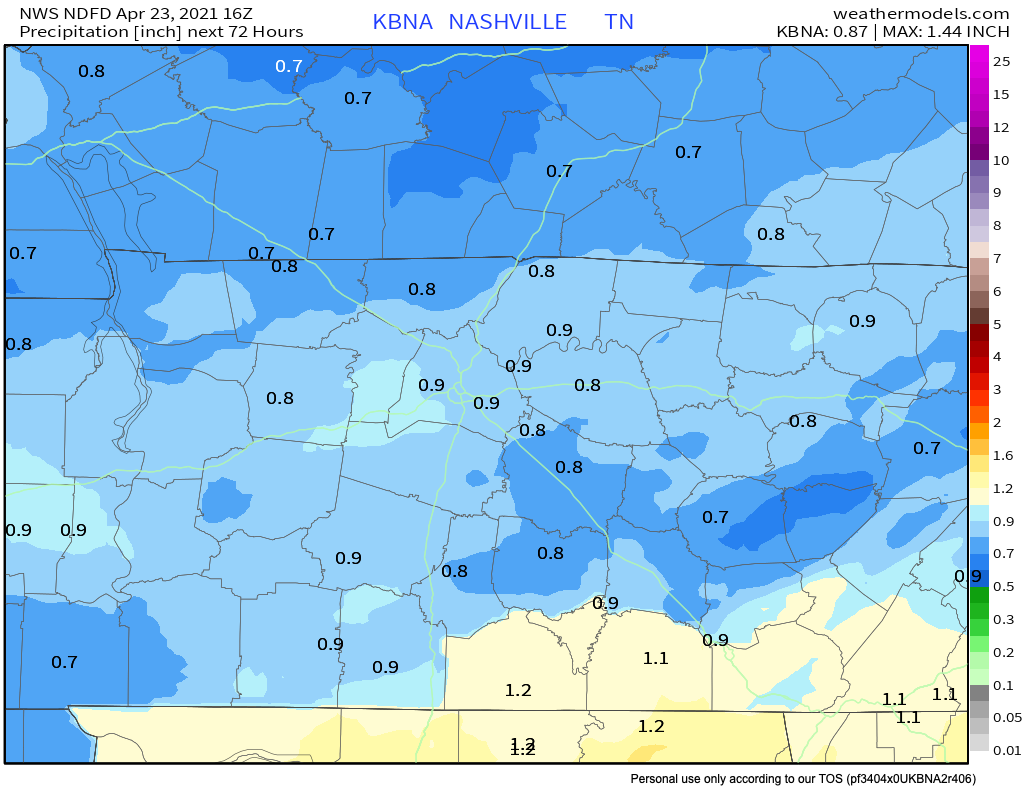 The rain will end Saturday night and will give way to a warm, sunny Sunday
Next Week
80s return Monday and Tuesday as dry weather continues.
Next rain event likely Wednesday-Thursday. Models have been flip-flopping with regards to timing and storm intensity. More on this in upcoming blogs.
Have a great Friday!