Probably not the April gift y'all were looking for.
Light Showers (maybe a NBD snowflake) Tonight-Overnight
Yes, a snowflake may mix in with the rain and make it to the surface. After midnight ETA. It'll splat melt.
No, you should not panic buy milk and bread (for milk samiches).
HRRR Model below shows rain entering the mid state just after midnight.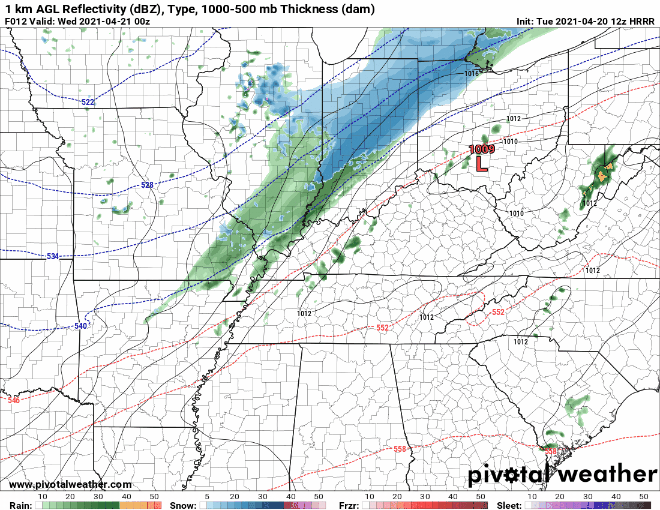 An unusually cold airmass for late April will spill in as a cold front pushes through. Most of the precip will fall after the cold front has passed. Therefore, some light snow is possible. No accumulation or impact as the ground will be far too warm and the amount of moisture available will be far too little to cause concern.
We know these "no big deal" snowflakes will be the main story, but what is of greater concern are the near-freezing temps Wednesday morning and especially Thursday morning.
Frost unlikely Wednesday morning. High winds will keep the chance of frost low/nil, but it will be very cold. Wind chills around 30 are likely, and some of us may see mid 30s temps for a few hours or so.
Cover Plants Wednesday Night for Thursday Morning Frost
Clear skies and calm winds will allow most locations to fall to near the freezing mark just before sunrise Thursday morning.
A freeze watch is in effect just to our east.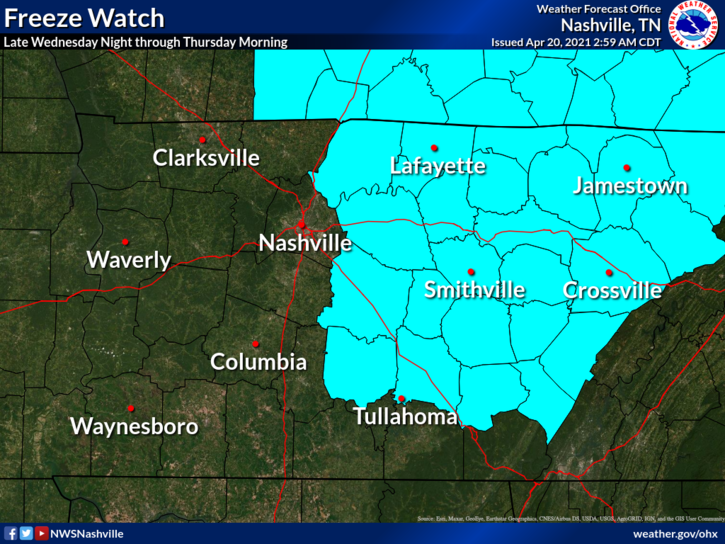 The urban heat island could help to keep our temps out of the "killing freeze zone" but it's best to be prepared. Nevertheless, frost is likely Thursday morning and it's possible (tho less likely) again Friday morning. Low temps occur before sunrise, so cover plants the night before.
Next Rain Chance: This Weekend
Rain looks likely Saturday. Euro model below.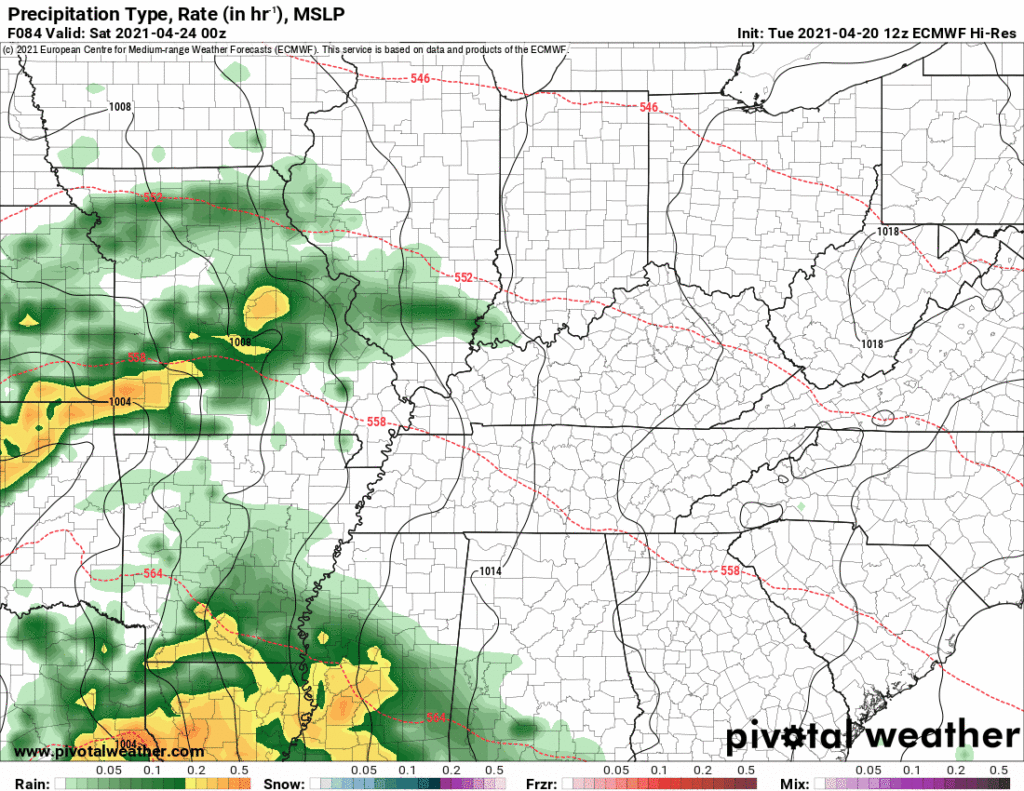 Not sure about Saturday being a complete washout. Current data supports a half inch of rain, so rainouts are a concern. Event is outside high res model range. Sunday probably dry and awesome, but solidify plans in a few days, once model data improves.
Next Week
Medium range models suggest temps climbing closer to 80 and a return to spring severe storm season somewhere in the southeast U.S. This is peak spring severe storm season, so that's to be expected.