Happy Sunday! We have a beautiful day in store to finish out our weekend.
Although, we could possibly see some showers and thunderstorms develop as we head into the later afternoon hours, after 5pm.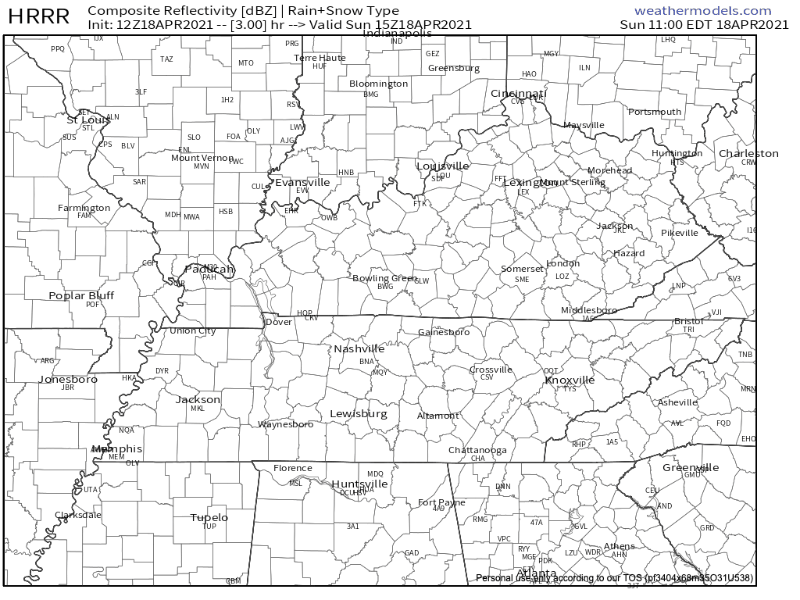 The HRRR has a few showers in the mix for our evening/overnight hours.
Showers will be fairly light and any thunderstorms are not expected to be severe.
Dry to Start Off the Work Week
Monday and Tuesday are looking to be pretty similar with sunny skies and warming temps.
A low pressure system will move through Tuesday night brining a cold front that will cause development for some showers.
By late Wednesday morning these showers will have come and gone and leave us with partly sunny skies.
Although, that front is going to cool us way down below average for a high of only 55 on Wednesday.
Thursday morning we could very likely see some patchy frost across the region due to this much cooler temps, but as the day progresses we will warm up into the mid 60's along with lots of sunshine.
By Friday, we will get back closer to the 70's like we've been use to. Rain chances will increase once again Friday night and increase into Saturday.