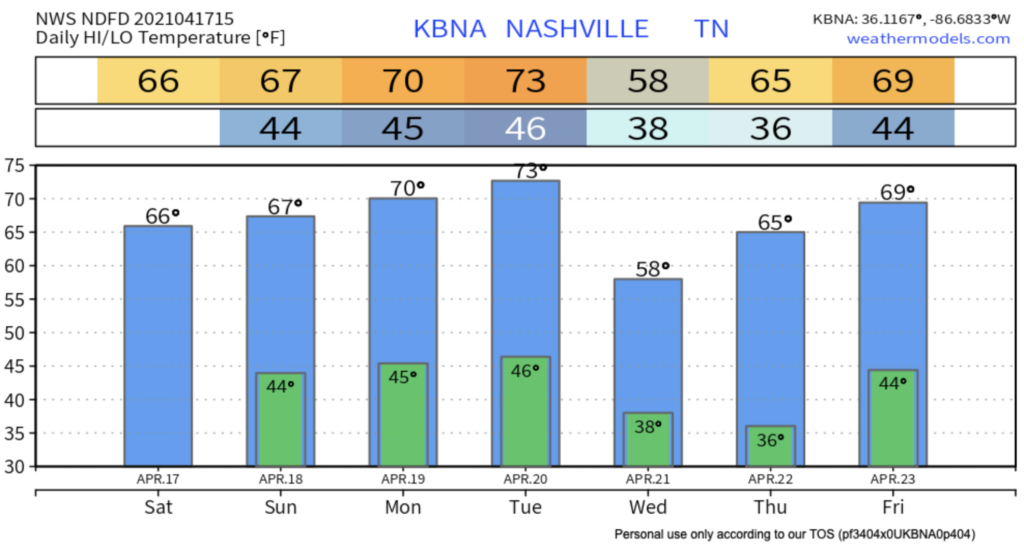 Maybe You'll See A Stray Shower, Maybe You Won't
Skies will remain rather cloudy today but in terms of rain, however, very on and off pattern for the majority of the afternoon into the night.
You may see a stray shower in your backyard, you may not. We're mainly eyeing a couple of passing sprinkles.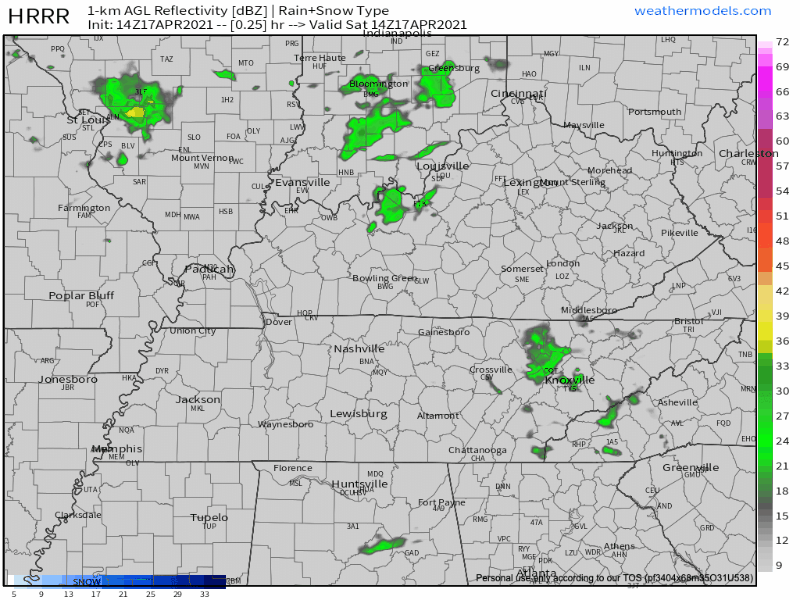 Temperatures will hang around the low to mid 60s with overnight lows in the mid 40s.
Sunday
We'll see another day kind of like today but the chance for an afternoon shower cannot be ruled out.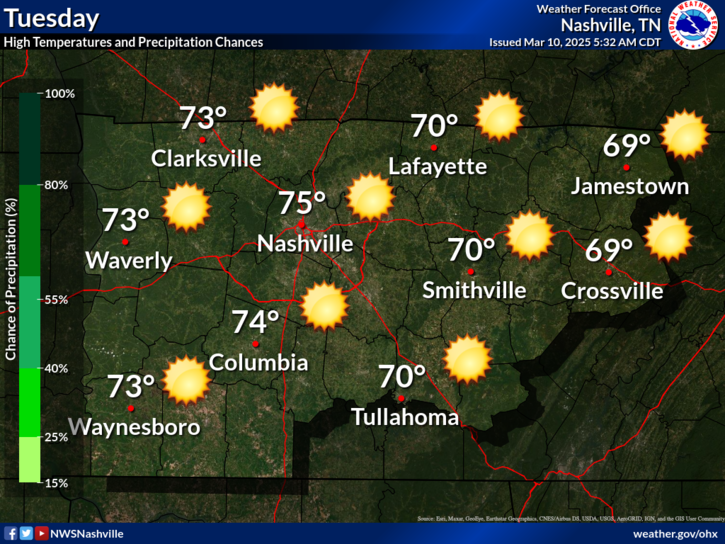 Temperatures a bit warmer in the upper 60s.
Drying Out Monday and Tuesday
Sunshine returns Monday and Tuesday with temperatures in the lower-to-mid 70s. We'll see dry conditions last through the early week before another cold front moves through Tuesday night bringing another small chance for some showers to the area.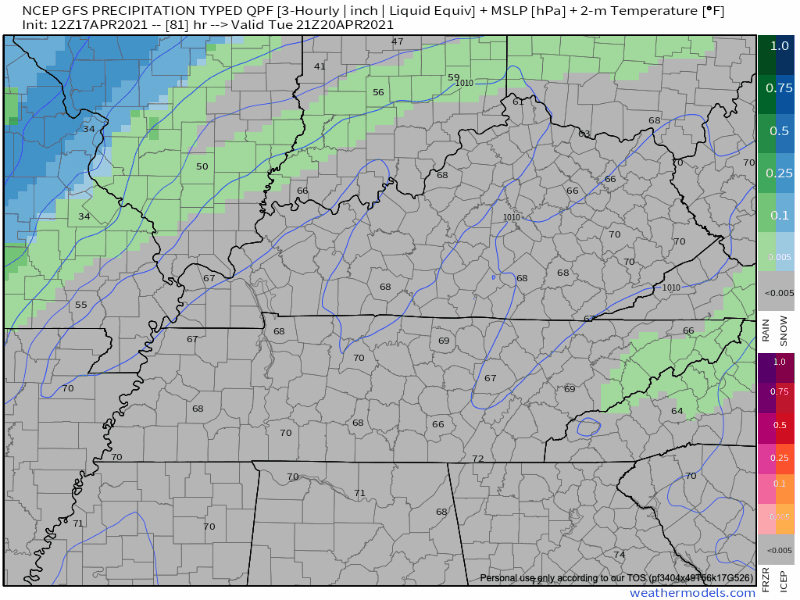 This cold front will bring high temperatures Wednesday to be rather cooler below average. Highs on Wednesday will linger in the upper 50s.
This may be some frozen precipitation as temperatures will drop overnight near freezing.
We'll continue to warm back up through the end of the work week into the weekend.
Until then, Happy Saturday. And as always, check back for updates to the forecast, and be sure to follow @NashSevereWx on Twitter!