Nice and dry day on tap. Our temps are a bit cooler than usual due to the cold front that moved through yesterday.
Ridging influences will keep us dry once again on Friday, but with less sunshine in the mix as rain moves back in Friday night. Temps still fairly cooler.
Friday night's rain is expected to begin during the overnight hours after 1pm. This will continue into Saturday morning and continue until we get to about the 1pm mark Saturday afternoon.
Showers will be isolated and are not expected to bring any significant rainfall totals.
Once that rain clears out by Saturday afternoon you'll be able to enjoy the rest of your weekend with dry conditions as we head into Sunday as well.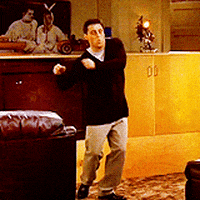 We're going to continue to stay dry for the foreseeable future (Monday-Wednesday) as we start a new work week.
Temps will creep back up into the 70's Monday and Tuesday, but cool back down by Wednesday.