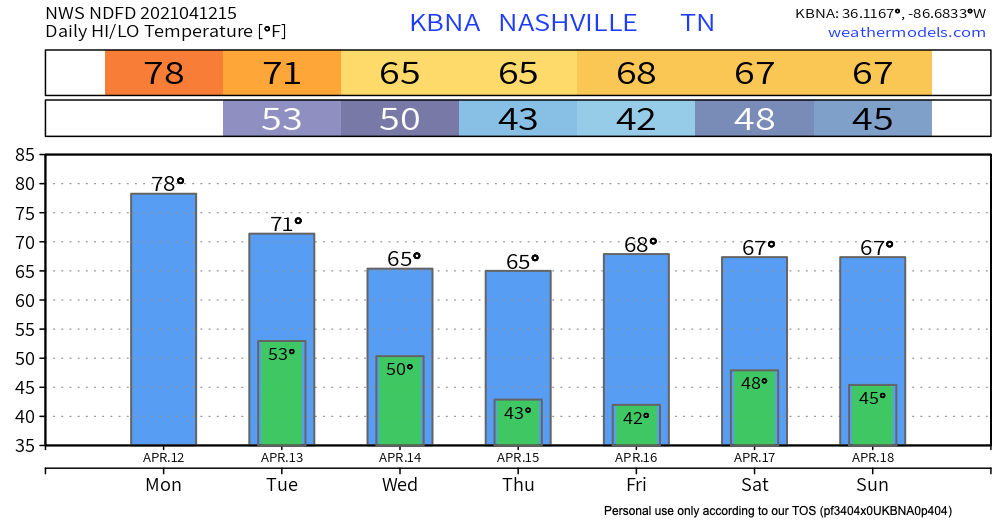 It's peak severe weather season right now and we are super quiet. Medium and long range model data suggests (but doesn't promise) we'll stay quiet until end of April/early May.
Today:
Clouds roll in tonight. Expect a few rain showers around Tuesday. They will be light and scattered. Not all of us will see rain. Those who do, no big deal.
The NAM3km model brings in off and on, no-rainout, showers mid morning through late afternoon Tuesday.
HRRR model, same: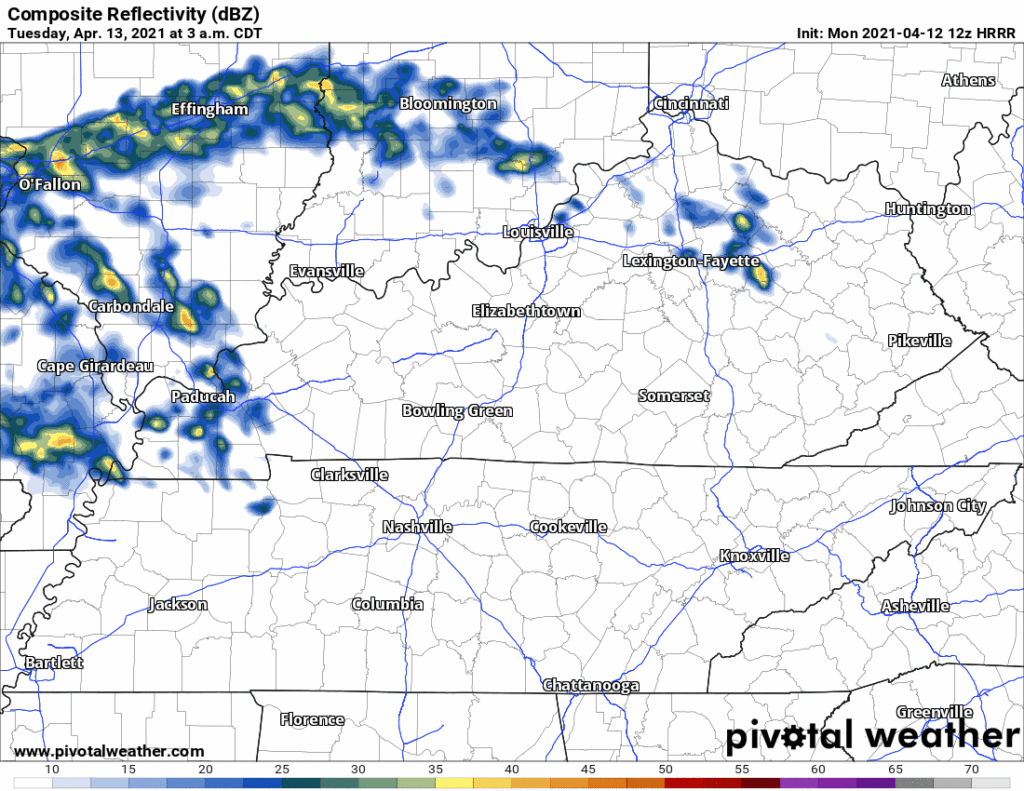 Clouds remain through Wednesday with scattered, off and on, light showers through Wednesday around lunch. No rainouts.
A cold front will drop into the area Wednesday night, dropping high temps Thursday and Friday.
Weekend Outlook
On-and-off showers are possible Saturday, but not a big deal. There's no clear signal in the weather models, though. More on this in the later days.