It's a "Hold Onto Your Hat" Kind of Day
Winds may gust up to 30 mph this afternoon.
This is what we like to see on satellite–a whole lotta nothing: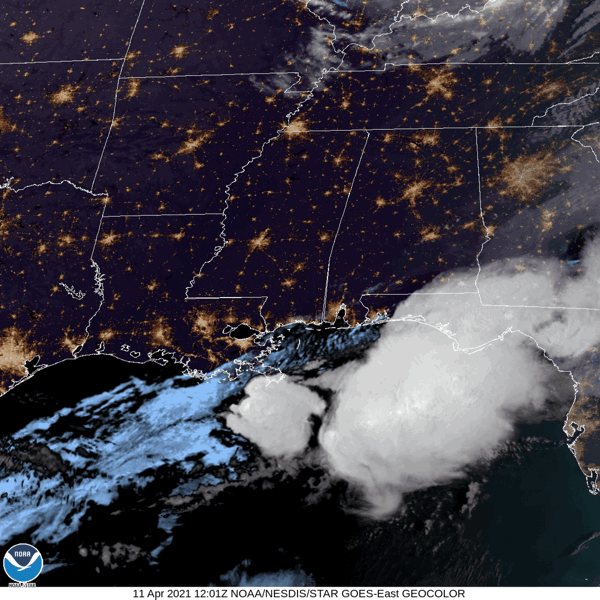 Some clouds sitting to our north associated with a low pressure system won't impede our sunshine today.
Here on the south side of the low, brisk west winds will bring in dry air.

-NWS Area Forecast Discussion
Dry air heats up easily (compared to moist air), so afternoon temperatures may surpass the low-70s and make it into the mid- to high-70s.
A word of caution: dry air + strong wind = a recipe for fire danger. Hold off on burning anything today if possible. A fire could easily spread under these conditions.
A Beautiful Week Awaits
A few weak fronts may swing through Middle Tennessee this week. The fronts aren't expected to carry significant moisture along, so our rain chances remain low over the next few days.
Models agree that we may see a few light showers Tuesday night into Wednesday.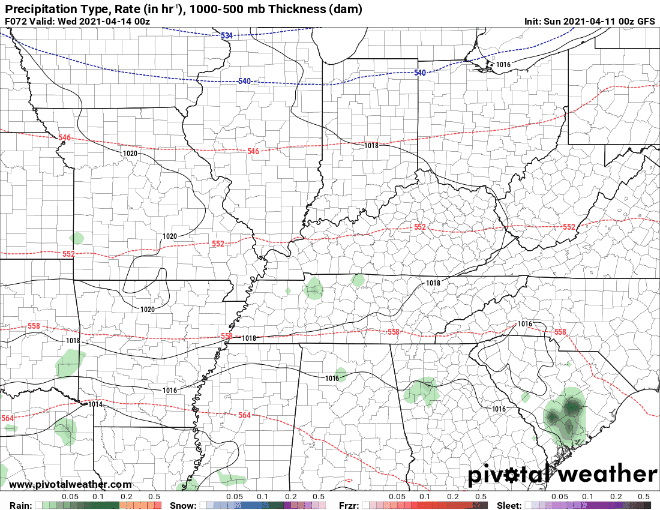 All in all, we are looking relatively dry over the next few days. Prepare for: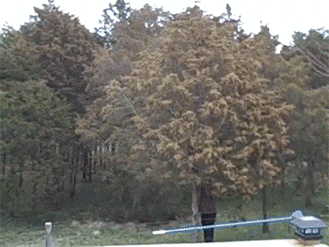 Next weekend may bring some washout showers. Model data almost a week in advance is quite unreliable. We will update you as we get closer!
Until then, enjoy the sunshine!