Storms last night weren't as strong as we thought they could've been… be thankful.
Areas to our south weren't as lucky…
Back to Tennessee
Rain that we experienced overnight and this morning has shifted east for the most part.
As the cool front moves through, it may try and squeeze out what little moisture is left.
HRRR Model shows a few showers this afternoon until sunset.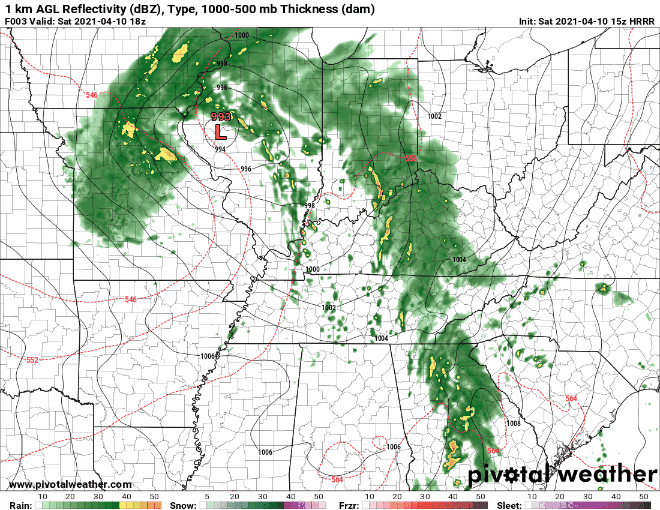 Some may see one of these stray showers, others won't.
The severe weather risk for this activity will be east of here.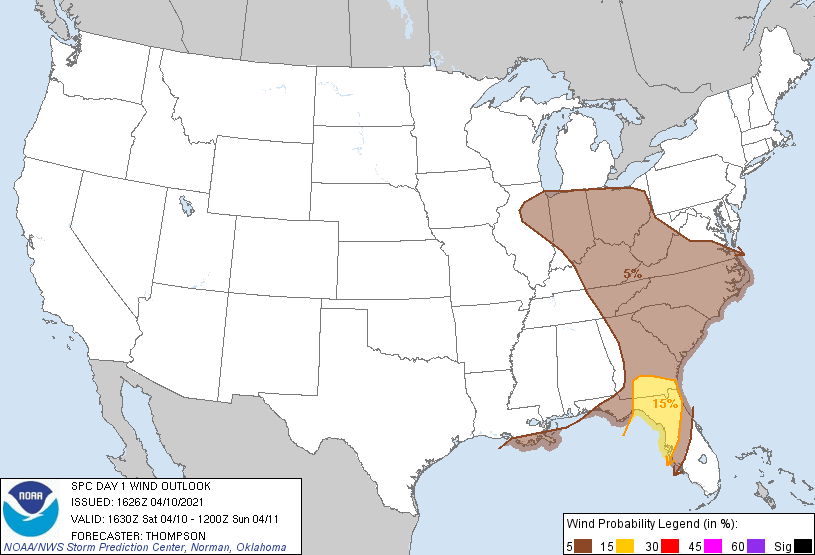 No heavy rain concerns either as those that do see a shower will likely pick up less than 0.1″.
Everything will come to end tonight and give way to a fantastic Sunday.
Next Week
We start the beginning of the work week on a dry and mild note. Maybe touching 80 Monday! Temperatures will back off considerably towards the middle of the week with highs in the upper 60s and lows dipping back into the 40s.
Any rain looks uneventful through at least Thursday. Might have to dodge some event-ruining showers next weekend but model data is unreliable this far out. We will keep you updated throughout the week.
Have a great Saturday!