Morning rain has moved east. Clouds remain as another round of storms is expected to develop, mostly east of us. HRRR model below thinks it will be mostly a Plateau issue.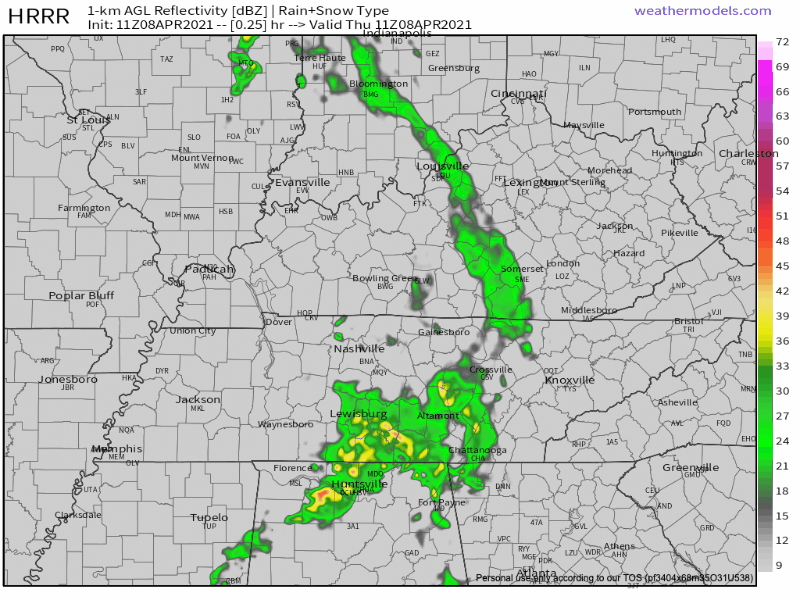 We should be finished with any showers by 2pm.
More Showers and Storms Friday and Saturday
Friday morning should start off clear, but the chance for showers and storms will increase as we head into the afternoon and evening hours.
With the amount of fuel needed to produce a thunderstorm looking to be fairly high Friday, we could possibly see some isolated severe storms that may produce hail. HRRR model below from 4:00 pm Friday through 7:00 am Saturday.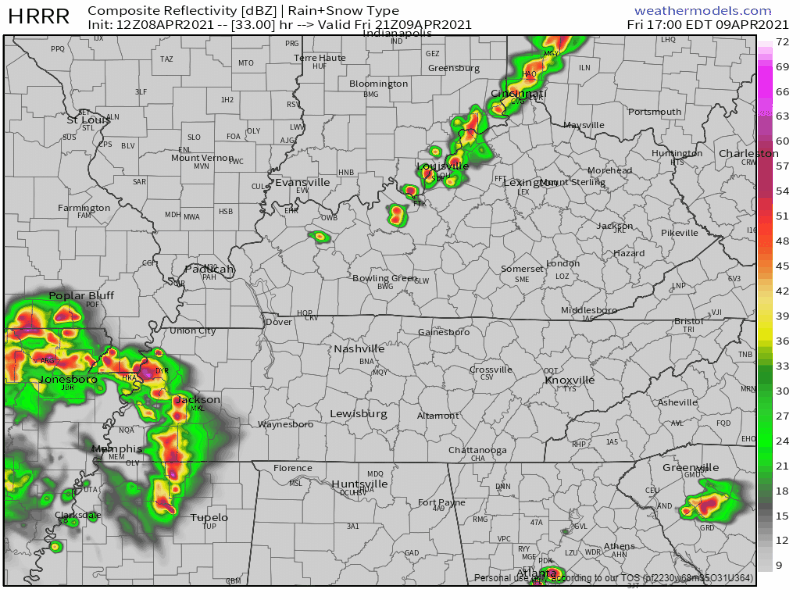 Showers and storms are in the forecast basically all day for Saturday.
This will bring us a decent amount of rain (about a half inch to an inch) along with the possibly of a few severe storms. We'll know about the timing a little better as we get closer.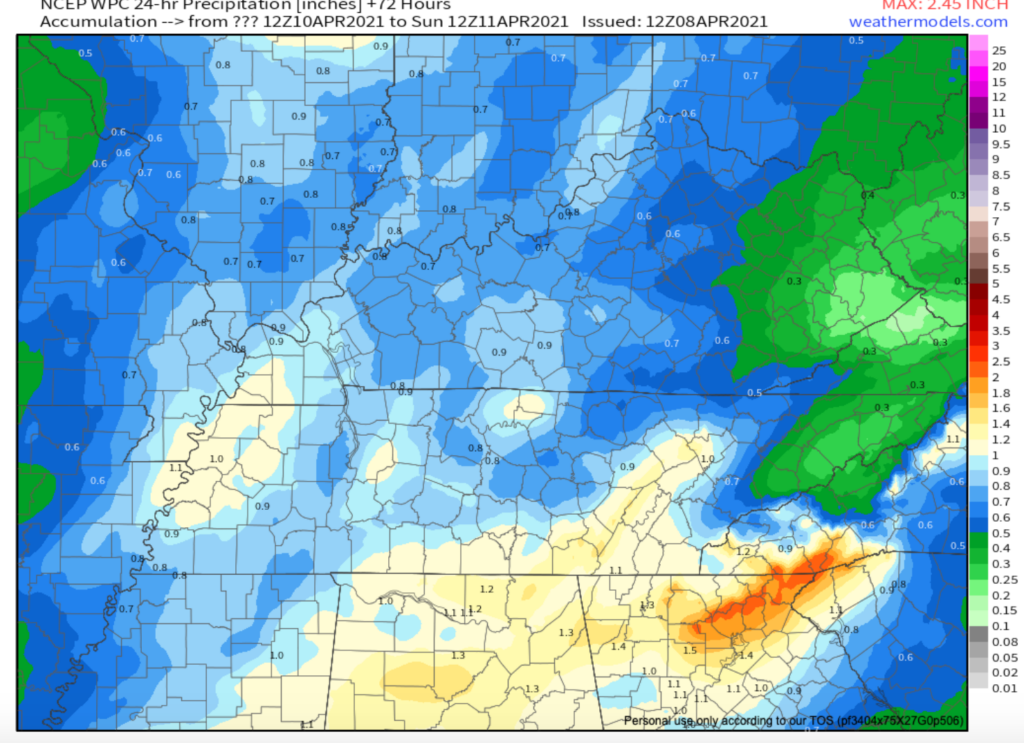 On a better note, we'll be ending the weekend dry on Sunday with a beautiful, spring-like day in the forecast.
Our next chance of rain returns Tuesday night into Wednesday.