Perfect spring weather persists Tuesday.
Next Weather Maker: Late Wednesday
Most of the day Wednesday should be dry. The bulk of the activity will come during the overnight hours Wednesday Night -early Thursday Morning
HRRR Model shows a weakening line of showers moving entering our western communities around midnight Wednesday night, with most of the precip ending before sunrise Thursday.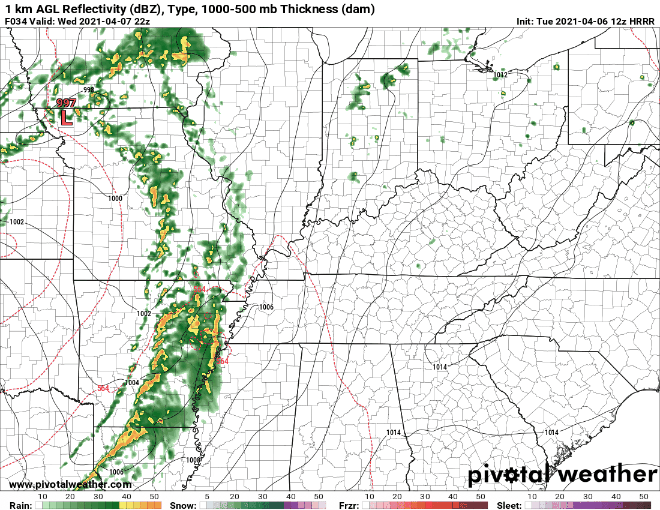 A few thunderstorms are possible. Probabilities remain low.
Main threat is damaging winds. SPC has us outlined in a 5% risk for severe winds within 25 miles of you.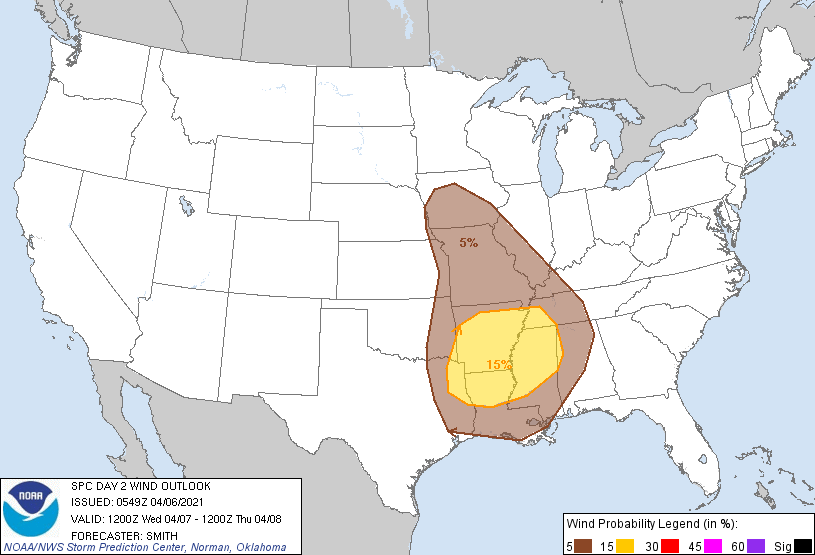 Main tornado risk is over Southwest Tennessee but that 2% risk does get close to our area. But so far we are not included in this risk.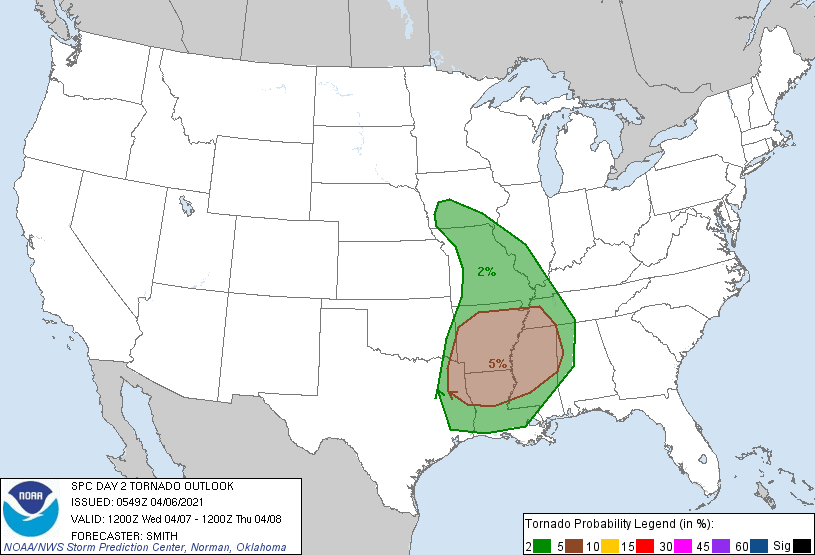 We're not concerned but we will be watching storms closely as they move through. Stay connected as changes are possible.
Flash Flooding isn't a concern. 0.5″ on average.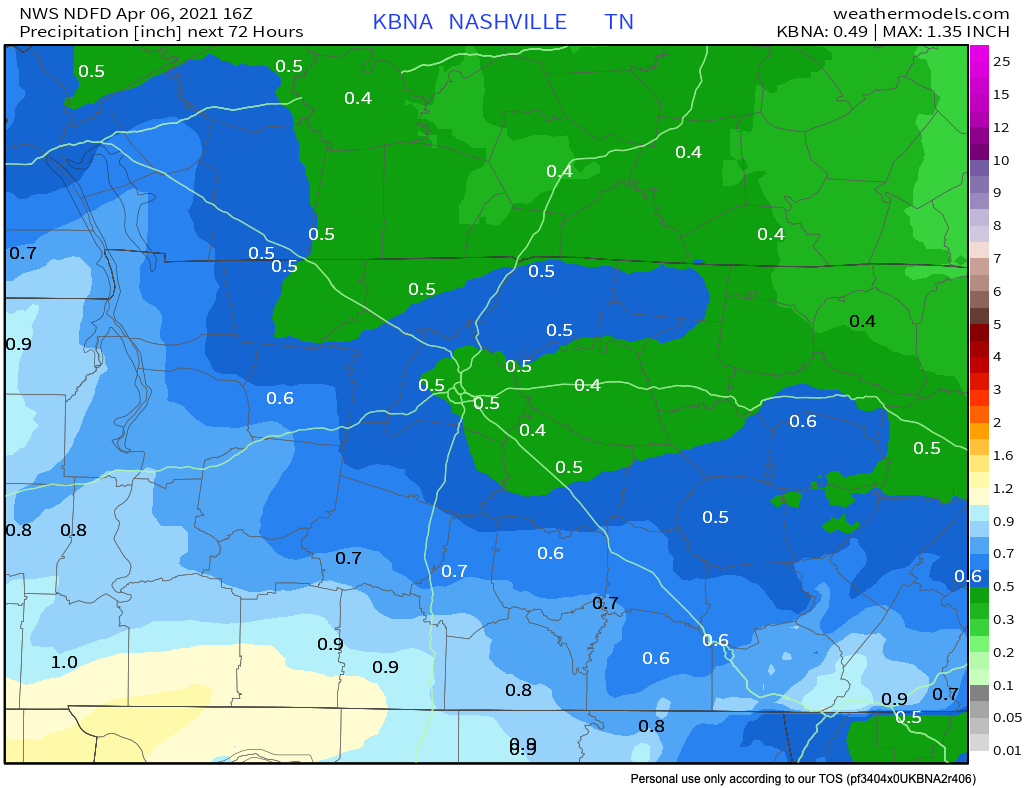 Low Confidence Weekend Forecast
We will likely see some rain between Thursday-Sunday.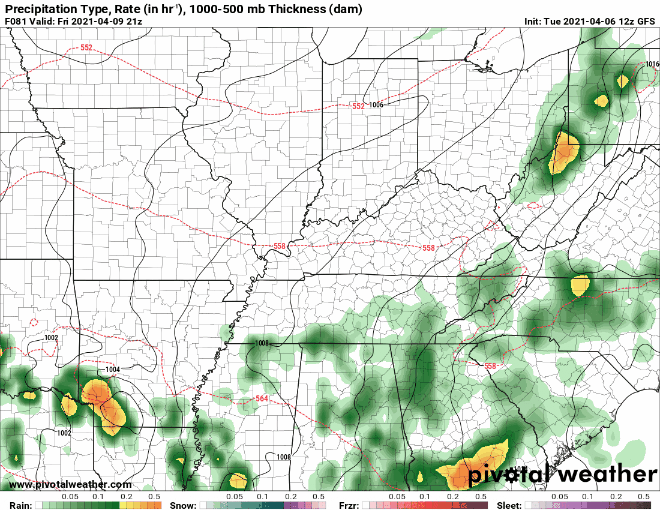 Rain chances are greatest Saturday PM. Specifics too fuzzy right now. Model resolution is poor.