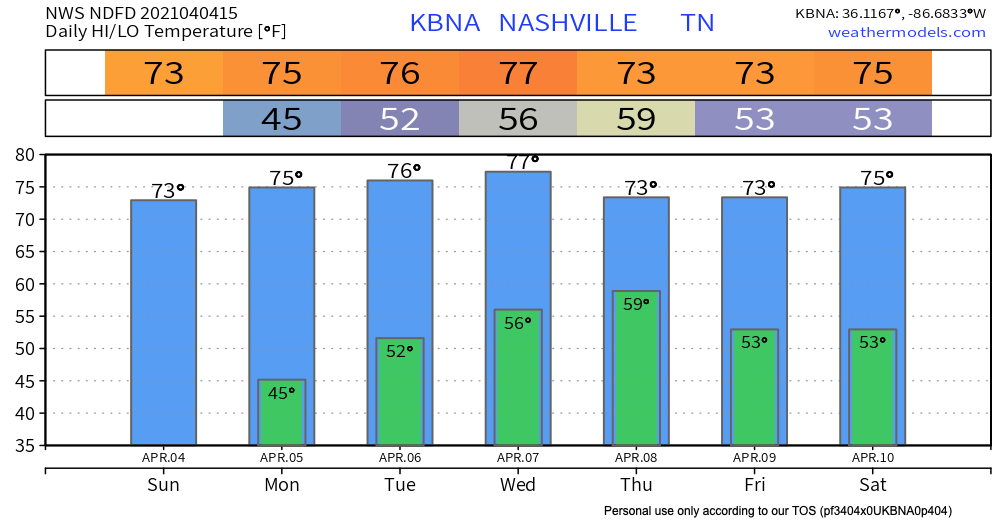 Happy Easter!
Sunshine and a warmup through the mid-week.
Our next chance of showers and thunderstorms arrives Wednesday night and continues Thursday.
The approaching storm system presents some severe risk for Arkansas and West Tennessee. Severe is unlikely for us. The system appears to weaken a bit and become just a rain event with low-powered thunderstorms by the time it gets here. ETA most likely very late Wednesday into Thursday morning. Timing remains iffy, though, because hi-res models are not yet in range.
Below the Euro illustrates the rain sweeping in from the west.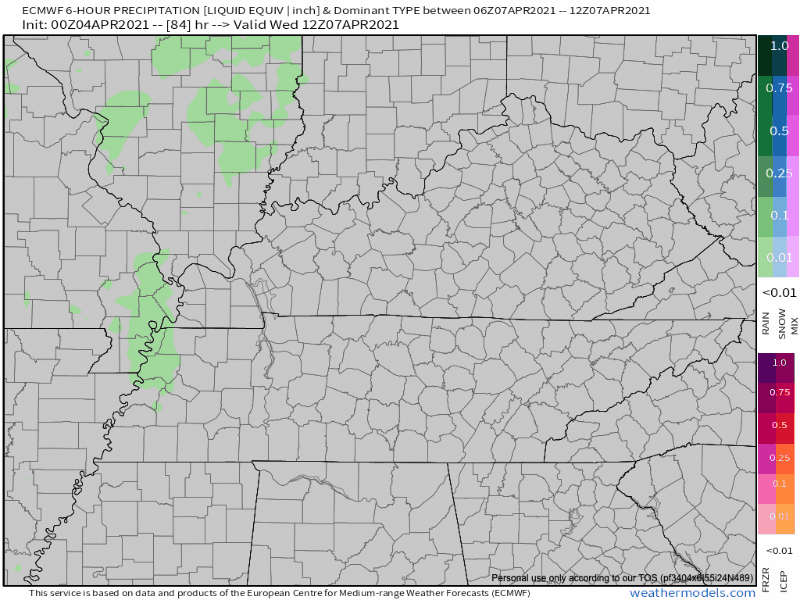 WPC has us down for about 1″ total. That won't be enough for flooding.
A cold front is expected to move through Thursday night bringing "cooler" temperatures with it. (I put "cooler" in quotations because temperatures will only be dropping a few degrees… you probably won't even notice a difference.)
Another system moves through late work week into the weekend. Models are all over the place. This prevents us from drawing conclusions.