Happy spr-winter, the weird in-between season that only Nashville experiences.
(Side note: When you write about the weather, you also have the ability to create fake seasons.)
Cold for One More Day
We will be warmer than yesterday, but "warm" is a relative term. Our high temperature is expected to reach about 55º. The sun will be out shining all day!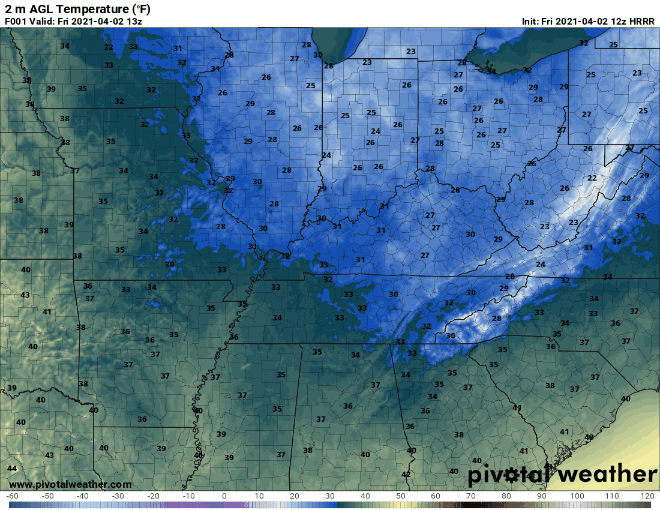 We are under a hard freeze warning once again tonight. Make sure your plants are covered and your pets have a warm place to sleep!
The record low temperature for April 2 (at BNA) was 25º recorded in 1925. We will be about 4º off of the record, but it's still cold nonetheless.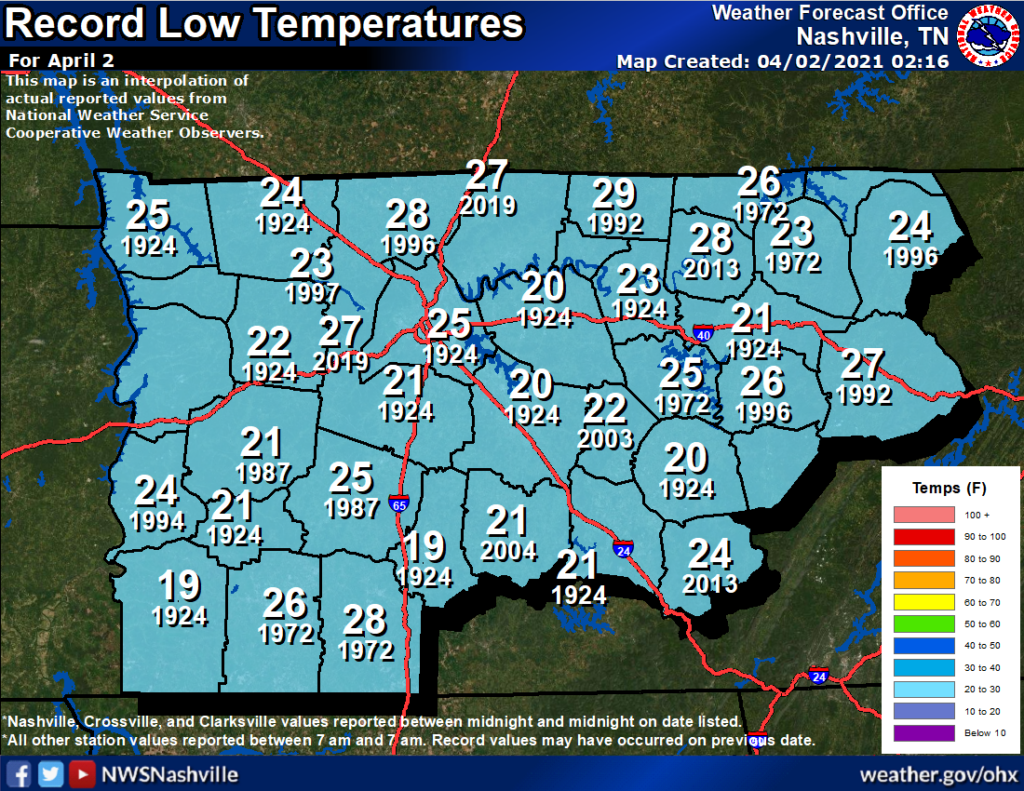 The Warm Up Continues This Weekend
You can put your jackets away after Saturday morning. We will continue working our way up the temperature rollercoaster this weekend.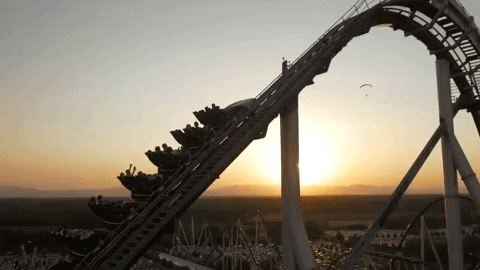 Saturday is shaping up to be the textbook definition of beautiful. All sun and high temperatures around 65º! Sunday will be similar with temperatures even warmer.
Next Rain Chance Late Week
A high-pressure-turned-ridge will continue to fend off precipitation through next Wednesday. This will also contribute to our temperatures climbing into the upper 70's by mid week.
An early look at the Euro shows rain possible late week: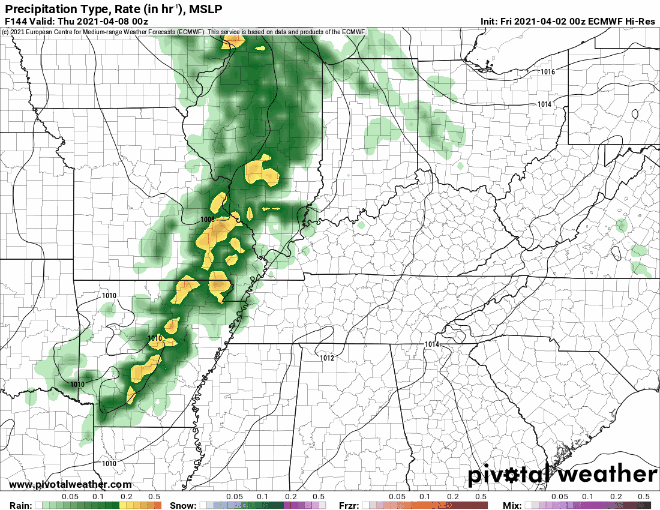 A cold front is expected to push through on Friday, which will contribute to our rain chances.
Instability does get a bit elevated in the warm sector, so we could see a few storms Thu/Fri as well.

-NWS Nashville Area Forecast Discussion
It's too early to tell exactly what to expect from this system, but we will keep you updated as we get closer.
Until then, enjoy the sunshine!