As I write this Andrew is on YouTube Live covering two Severe Thunderstorm Warnings. Will is on the tweeter, tweeting about them. These are hail storms. Lightning frequent and intense. Severe straight line winds are possible but there is no reason for early morning tornado concerns.
Storms are stretched out between us and Memphis. The HRRR model thinks those storms will turn east and ruin all outdoor plans this morning: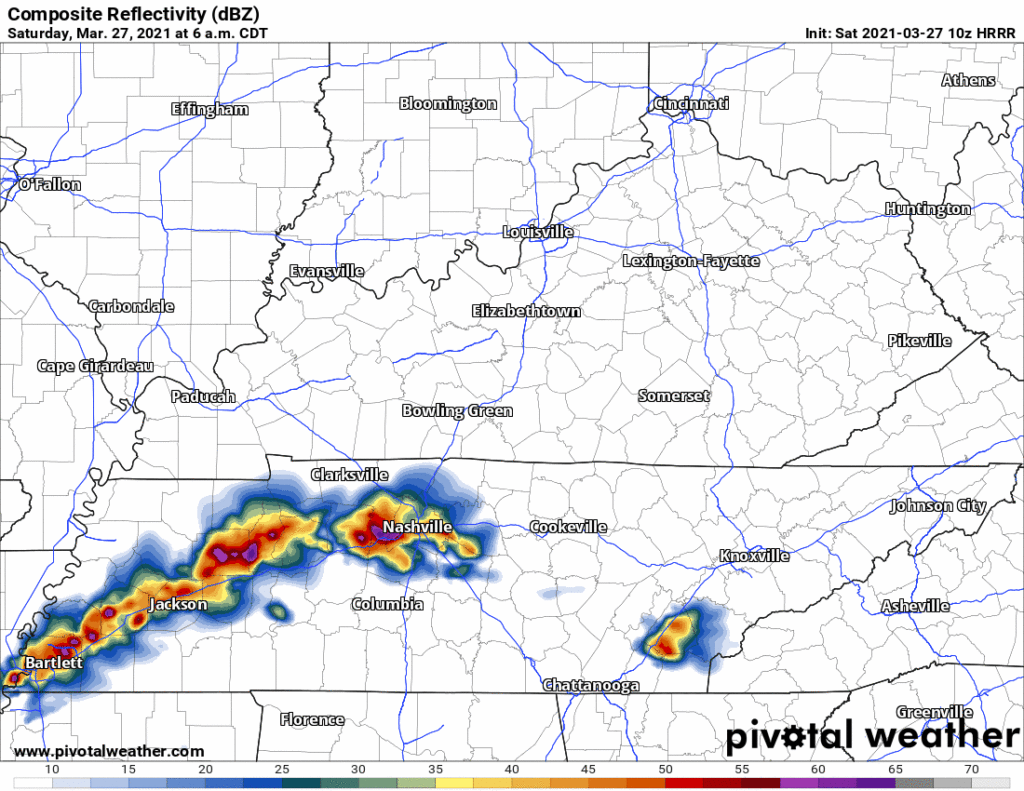 Expect heavy rain this morning, transitioning to off and on rain early/mid afternoon.
HRRR model shows 1.6″ rain in Nashville, 2″ or so in south Will Co., by 6 PM, with more rain coming tonight.
A Flash Flood Watch is in effect today until 7 PM Sunday.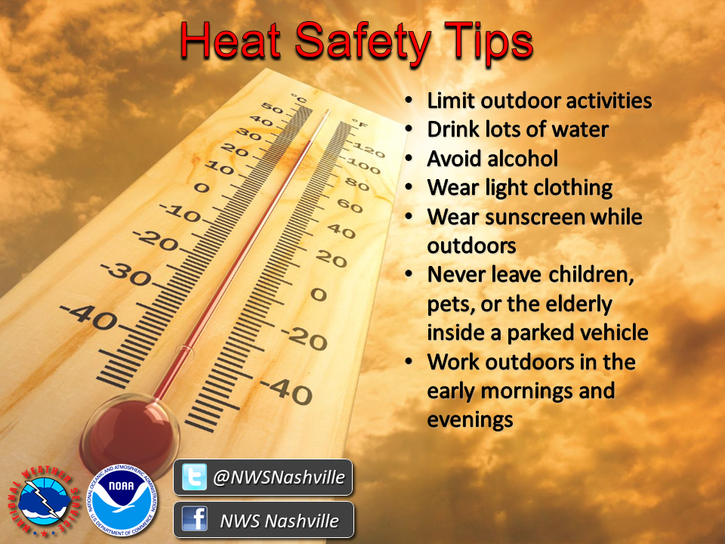 Rain should start to turn off, briefly, by late afternoon into the early evening.
Then another, perhaps more significant, round of storms is expected tonight: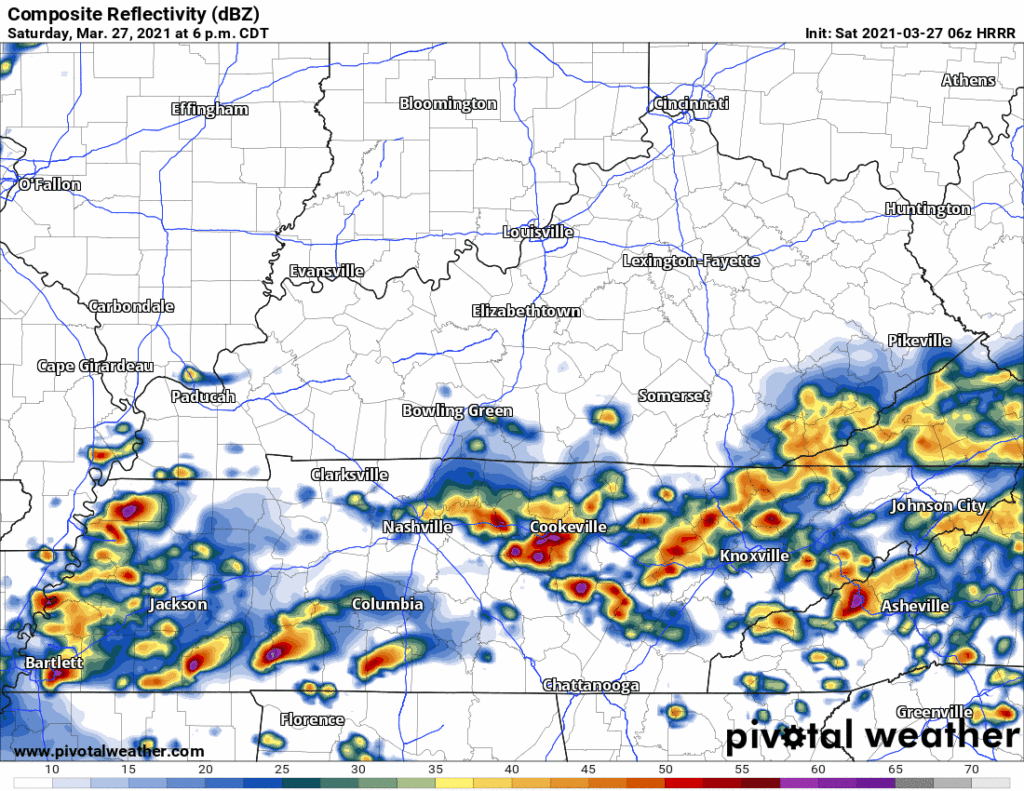 For these storms:
The threats will be damaging winds and large hail but cannot rule out an isolated tornado or two. In addition, flash flooding looks to be a big threat.

NWS-Nashville, 3/27/21
SPC probabilities of "x" within 25 miles of you today and tonight include:
Tornado: 10%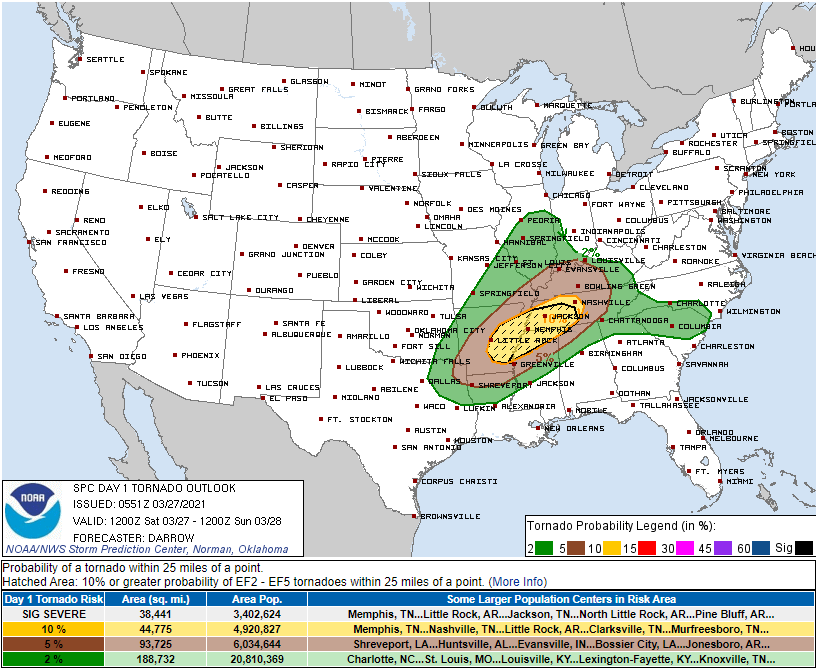 Large hail 15%: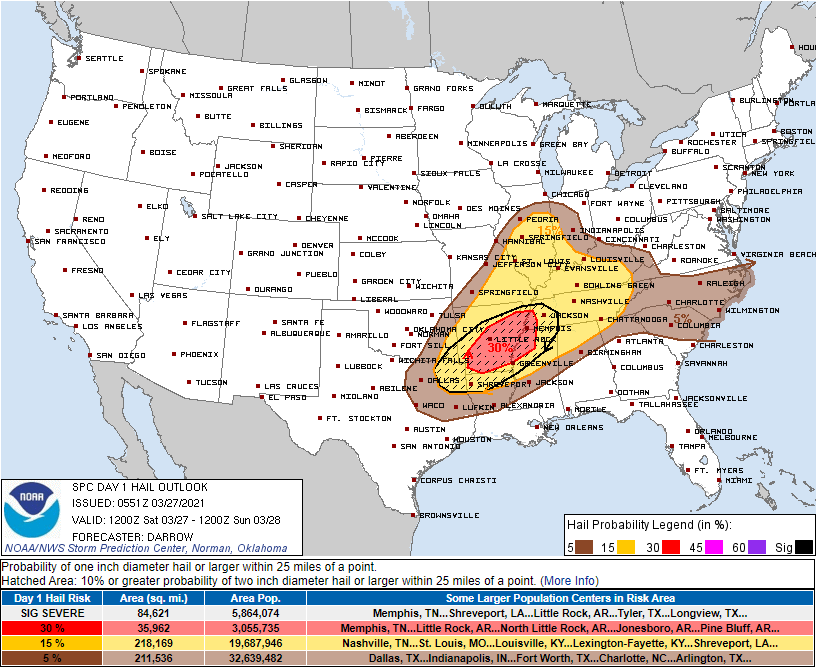 Damaging straight line winds 30%, this includes potential for 70+ MPH winds: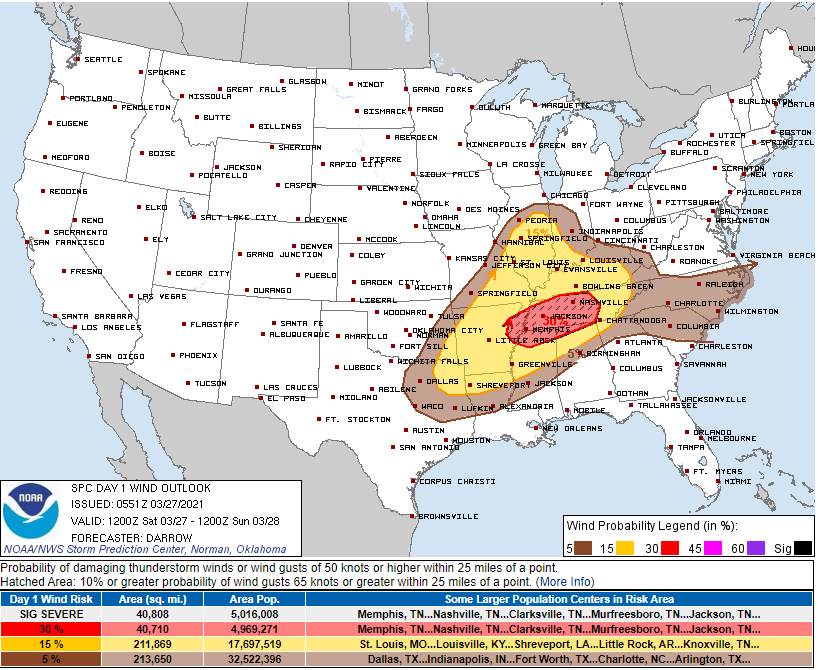 Worst of these evening storms most likely will occur between 10 PM and 2 AM. Rain after that, clearing Sunday morning.
More info coming all day on Twitter. Will probably update this blog at least once today.