Join Us On YouTube Live!
Back To Your Regularly Scheduled Content
Storms this morning packed a punch with gusty winds, heavy rainfall, and hail.
Current radar shows sub-severe rain over the area. Unfortunately, this will only exacerbate the flooding concerns.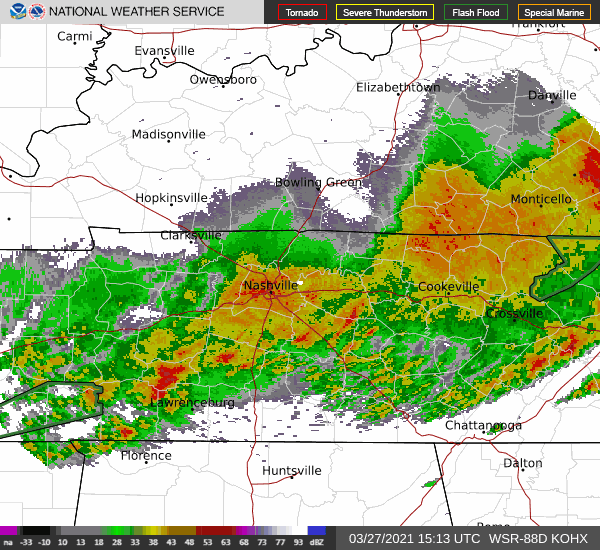 HRRR Model below shows off and on showers this afternoon before perhaps a more substantial line of storms rolls through overnight.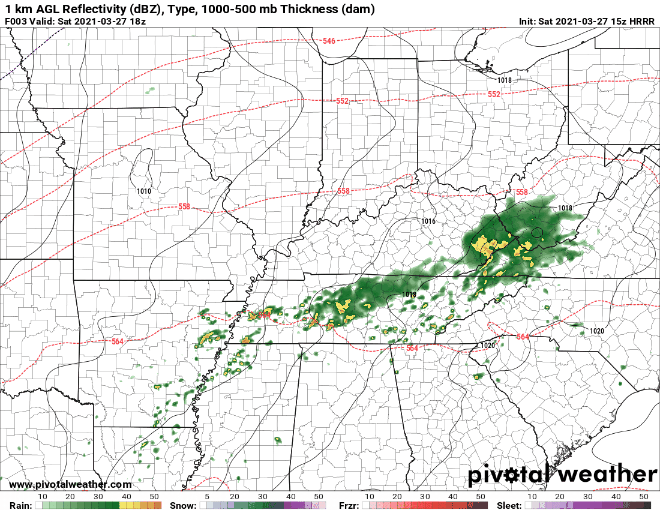 New SPC severe probabilities of "x" within 25 miles of you are:
Tornado: 5-10%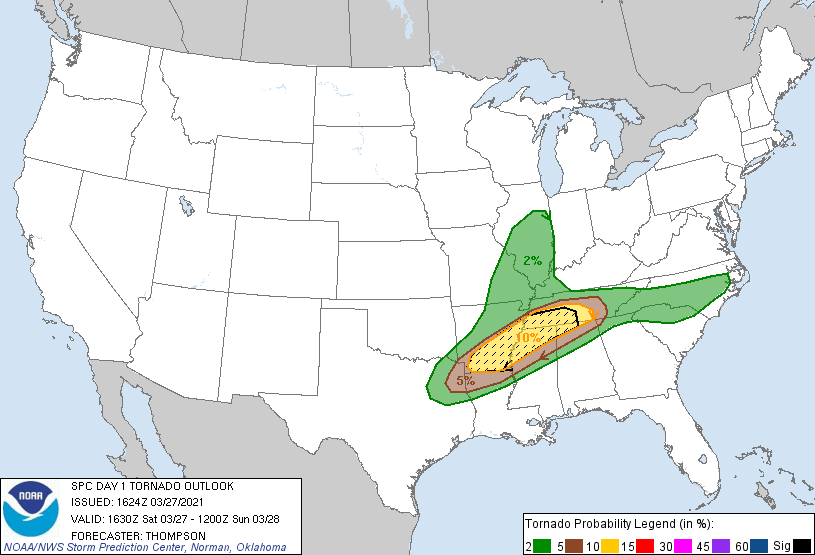 Wind: 30% with some higher end gusts possible (70mph)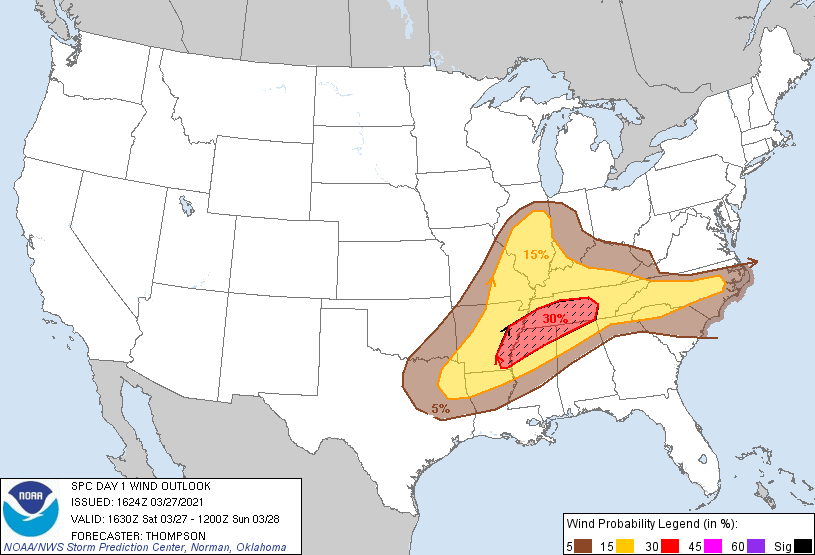 Hail: 15%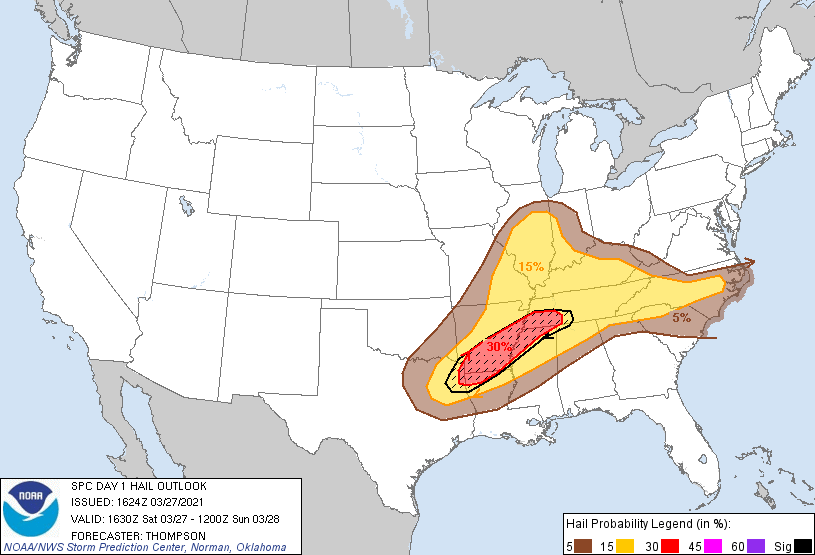 Keep in mind, these outlooks are valid until 7AM Sunday.
Timing for the most intense storms is roughly 9PM-2AM. This could change with newer data.
Here's a more detailed graphic from NWS Nashville detailing the threats.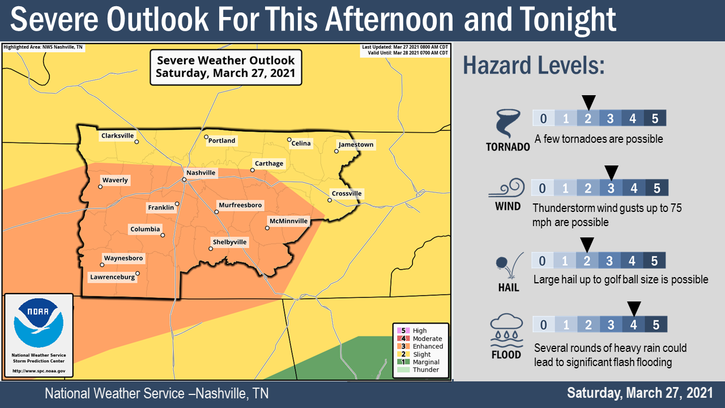 The biggest threat tonight could be the flash flooding potential.
We are under a flash flood watch until 7PM Sunday Evening.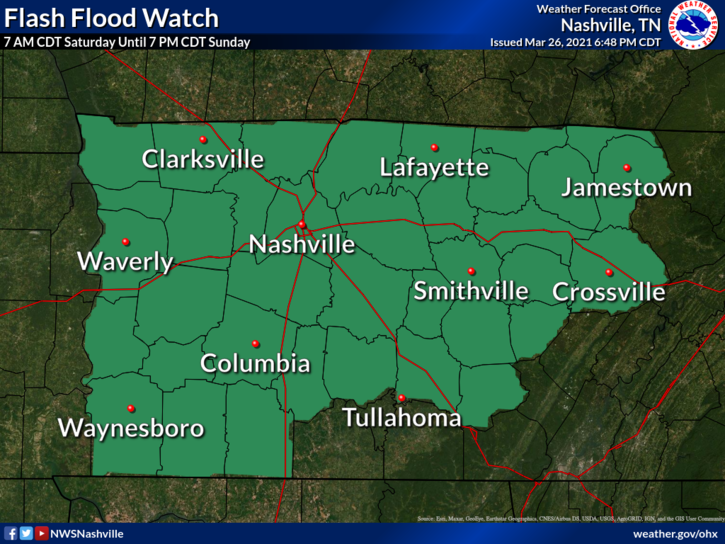 WPC has placed Davidson/Williamson counties under a 20%-50% risk for excessive rain with 25 miles of you.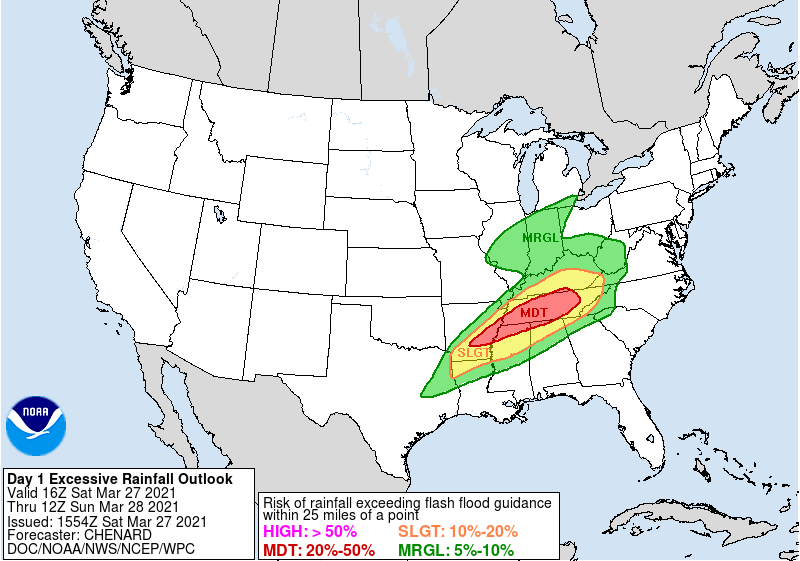 This is a heightened risk that needs to be taken seriously, especially if you live near a river/creak or in a flood-prone area.
HRRR Model puts widespread amounts of 3-5 inches with a heavier stripe of 6-7 inches through the middle of Williamson County.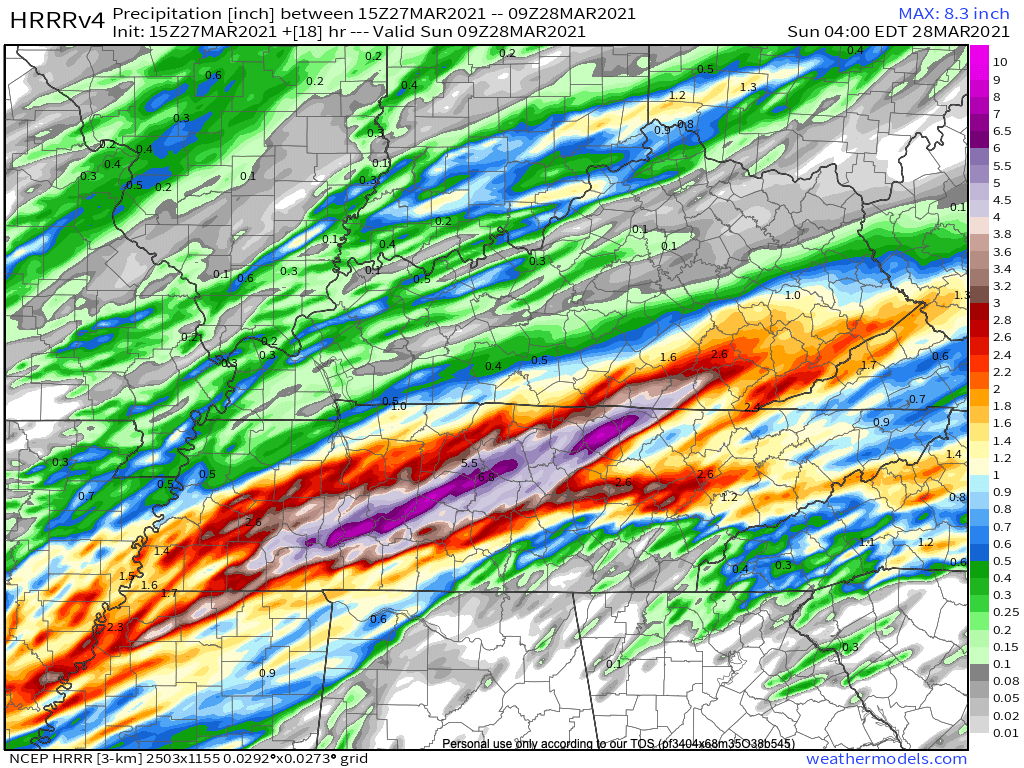 Stay connected all day and have a way to receive warnings as this will be a nighttime event. A NOAA weather radio is excellent at waking you up should warnings be required. And never drive through a flooded roadway. Turn Around Don't Drown