Rain is approaching from the west this morning. The HRRR model (below) thinks it'll break up before it gets to us.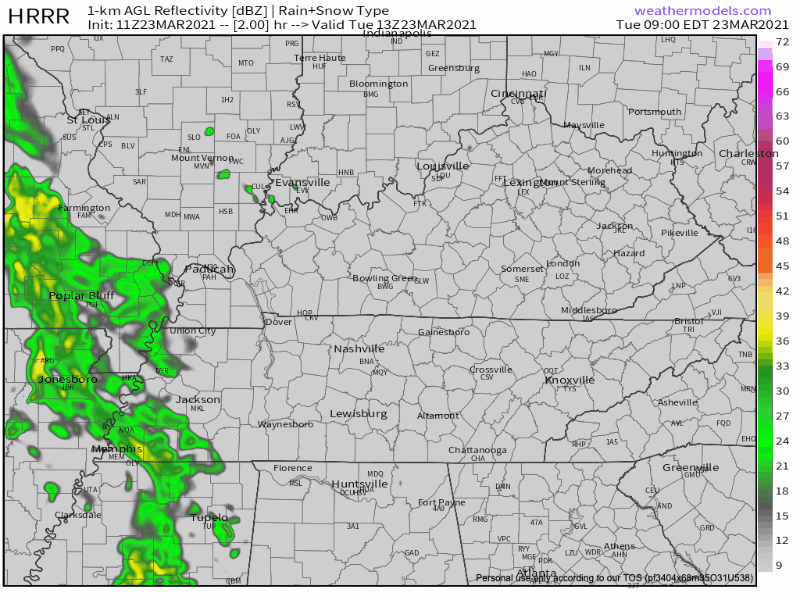 As we publish this, the rain line is two counties away, moving closer, and has not (yet) broken up. We'll follow this through the morning on Twitter.
Windy today. Sustained winds blowing from the south/southeast at 10-15 mph. Gusting up to 30 mph.
Rain may go off and on later this afternoon and tonight, but mostly "off." Quiet most of the day Wednesday, then things pick up.
Severe Weather Possible Thursday
After we see a few showers and possibly a few storms late Wednesday night, things may turn concerning Thursday.
For now, the primary timing for severe weather is Thursday afternoon.
For this Day 3 Outlook, Davidson County is in a "Slight Risk." Most of Will Co is under an "Enhanced Risk." A risk the is the chance something will happen. The threats are the thing that may happen. So the risk is greater the further southeast you go. But the threats are the same.
Threats include damaging winds, scattered severe storms, hail, and maybe a tornado. For now, out primary threat is damaging winds of 60+ mph. Our atmosphere will be water loaded — plan for rainouts Thursday night — with 2-3+ inches of rain that could potentially cause flash flooding.
Because this is a Day 3 Outlook, things could change between now and Thursday. The new and improved (this week) GFS model tracks a low right over us Thursday, which would reduce our tornado concerns.
But the Euro model (below) keeps the low northwest of us. That would be concerning and increase tornado concerns.
The track of that low will be one key ingredient to the hazards (threats and risk levels) we will face. Models needs to come into agreement to increase forecast confidence. There appears to be a preference for the Euro solution which is not ideal for us. SPC thinks supercells could form and arrive in Middle Tennessee by late afternoon Thursday.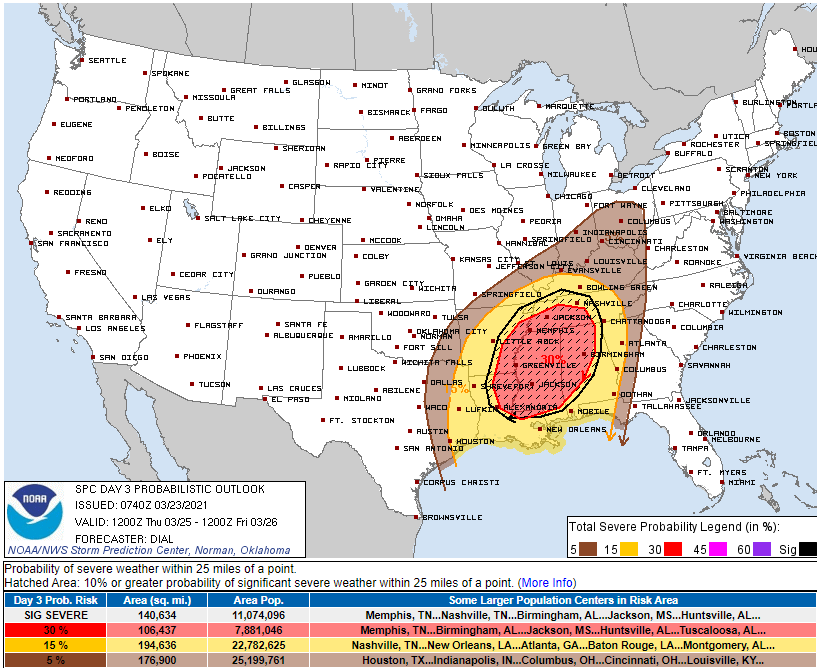 SPC "hatched" (the shaded area) our threats. This suggests the wind damage, hail size, and/or tornado strength could be significant.
WPC has us with a 10% to 20% chance (that's the risk) of a flash flooding event Thursday (that's the threat).
Keep checking for updates until then and always be weather aware.
Drying Up Friday but Weekend Doesn't Look Great
Friday looks to bring us mostly sunny skies and will keep those warm temps in the 70's around, along with no chance of rain.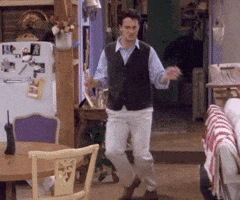 Rain is possible Saturday night into Sunday. Does not look like a severe system for us. But, again, model resolution is poor so draw few conclusions.