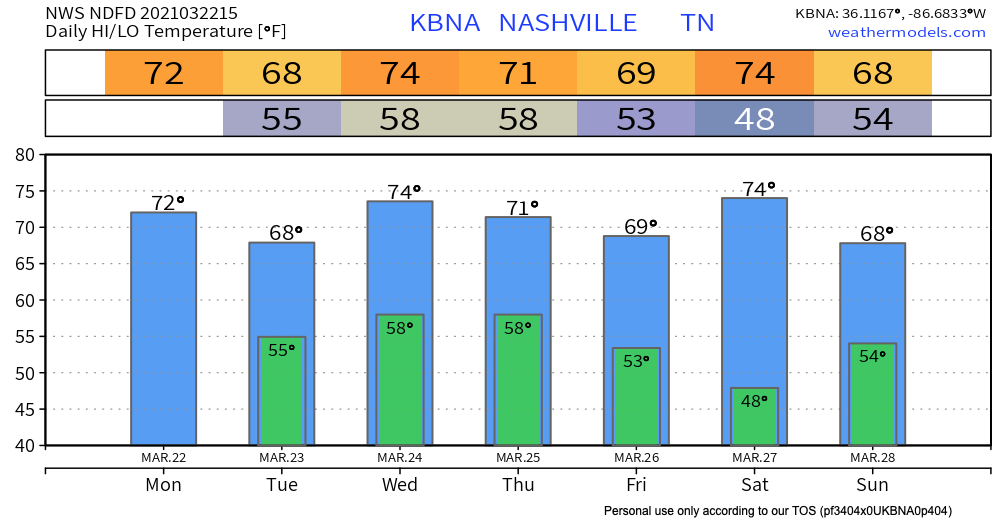 Rain is pretty likely Tuesday. Notice how it scatters and breaks up as it gets into Middle Tennessee on the Euro model (but we still get rained on):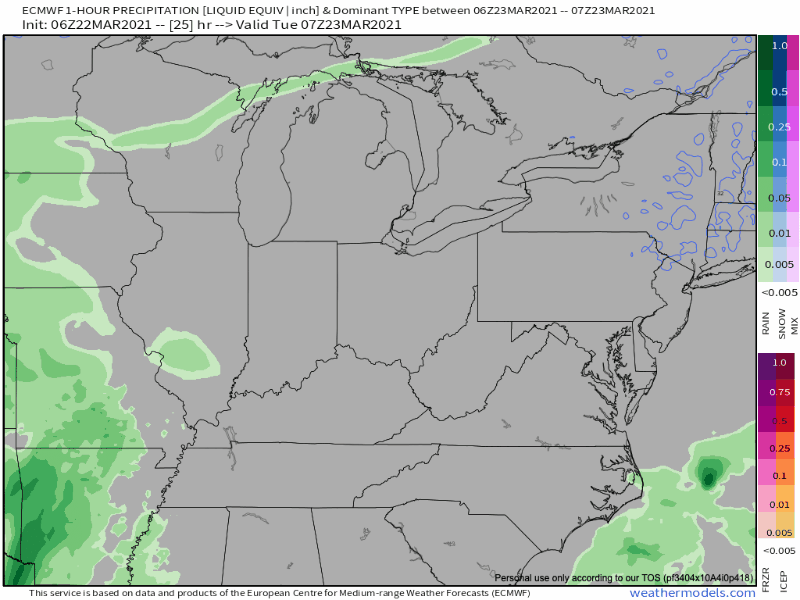 The HRRR model doesn't think it'll break up. It thinks a heavier band of rain will cross through after lunch.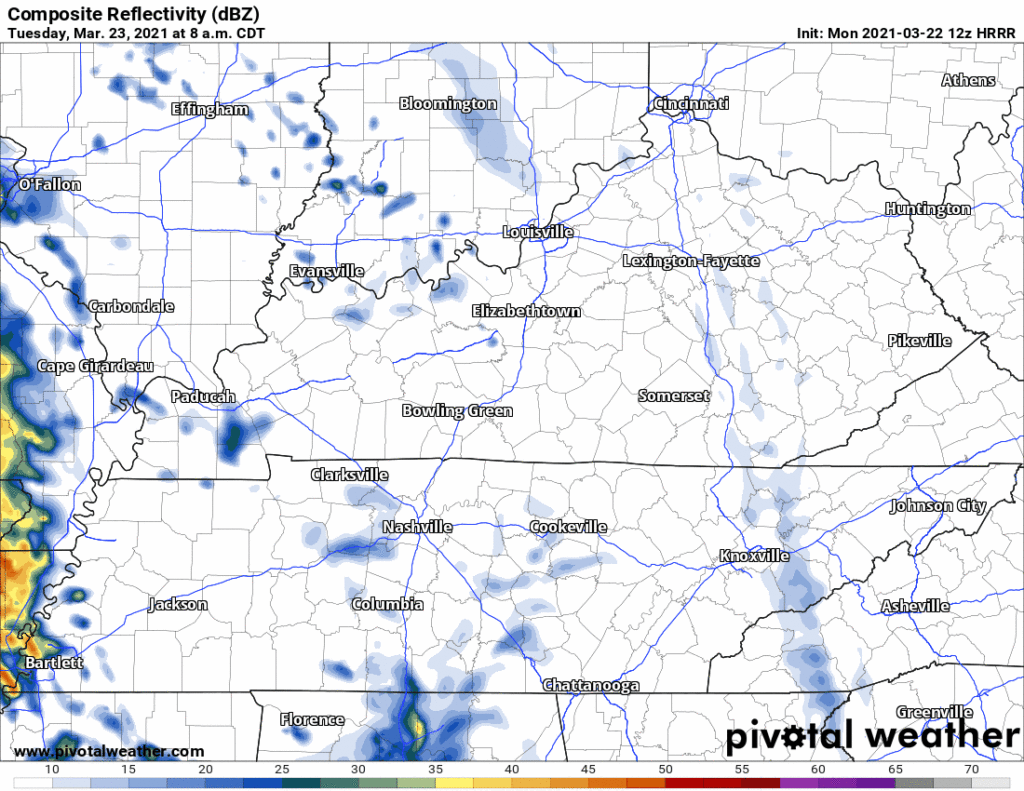 After that, off and on showers, with even a few downpours, into the evening. Totals on average 0.14″ total. Can't totally rule out lightning in the afternoon or early evening, but this is mostly a rain event.
Winds will be gusty, up to 30-35 MPH.
Some light showers may fly by Wednesday but most of the day should be uneventful.
Expect rain Thursday. Maybe even strong storms.
A very healthy negatively tilting upper trough swings in from Texas on Thursday and intensifies a surface low that tracks through the MO boot heel. Even if the GFS verifies over the Euro, we could see at least some strong storms Thursday afternoon and evening.

NWS Forecaster's Discussion 03/22/2021
Although we are a few days out from this, we can still expect strong thunderstorms. The biggest concern with this system Thursday so far will be straight line winds. As of today, the official convective outlook remains to our south but borders the southern edge of west Tennessee. There, stronger severe storm ingredients should be in place.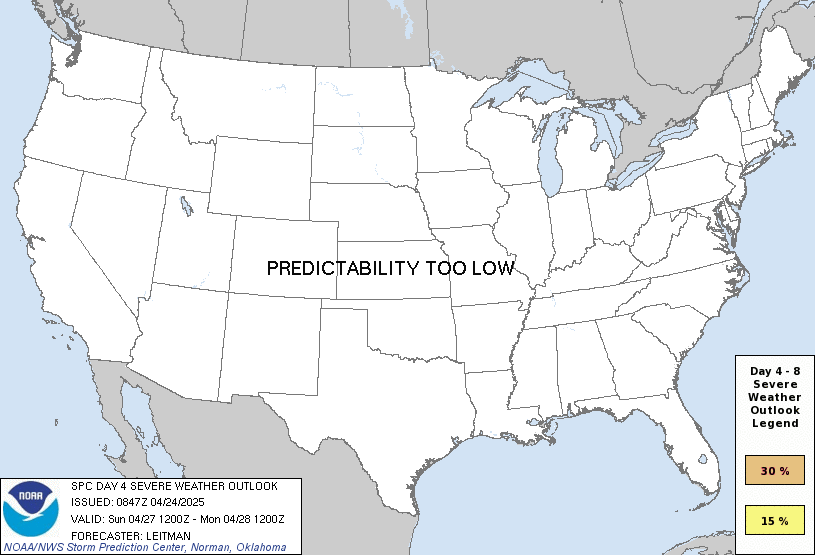 The timing is uncertain Thursday but it appears the day will wash out. The Euro shows heavy showers and strong thunderstorms as well as gusty winds.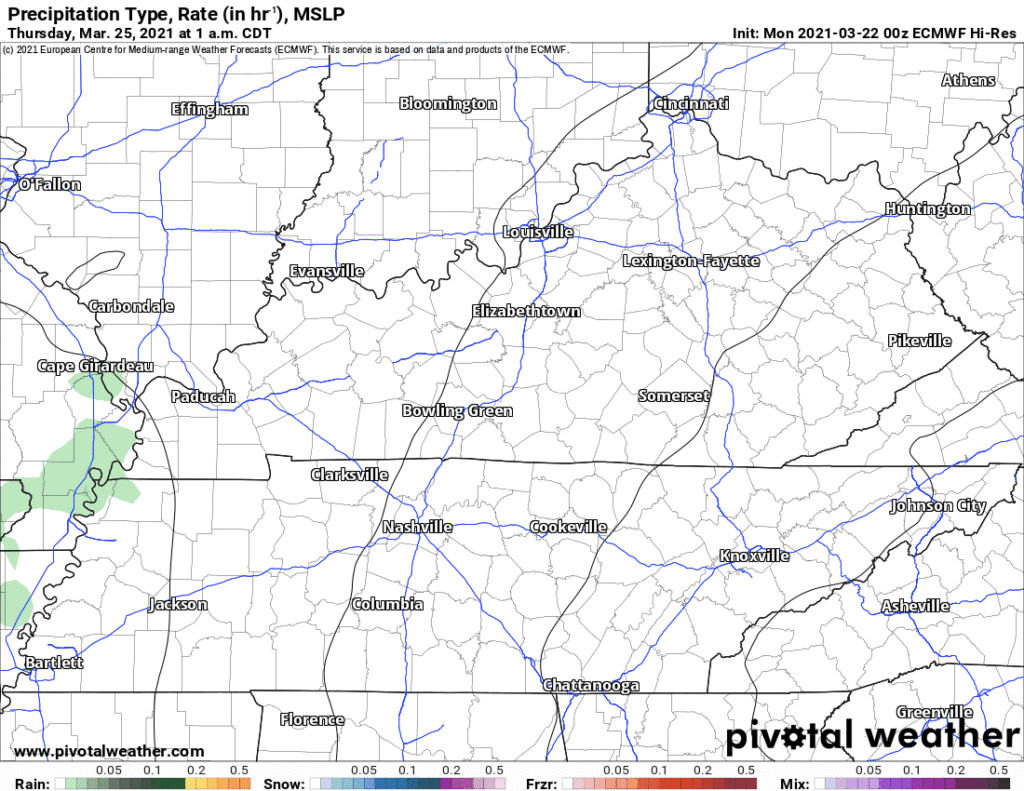 We could squeeze an inch or more out Thursday. That'll add to totals for Tuesday through Thursday night: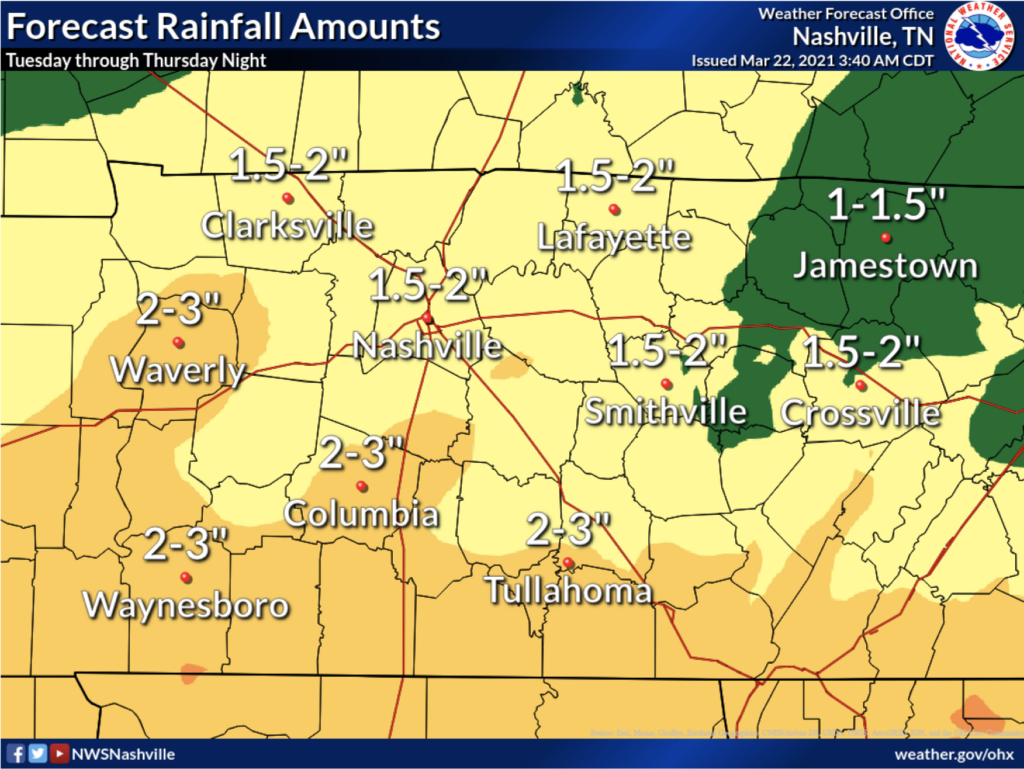 Weekend Outlook
A third system may be in store for us this weekend, but models are all over the place.