All these upper 60s-low 70s have us feeling:
Few Showers Tuesday-Wednesday
An upper level low will pass through the midwest Tuesday. This should spark some off and on rain Tuesday, maybe into Wednesday.
But the data isn't giving any clues to timing. It's possible all the rain misses your backyard.
The GFS Model has a late morning start Tuesday with a drier Wednesday…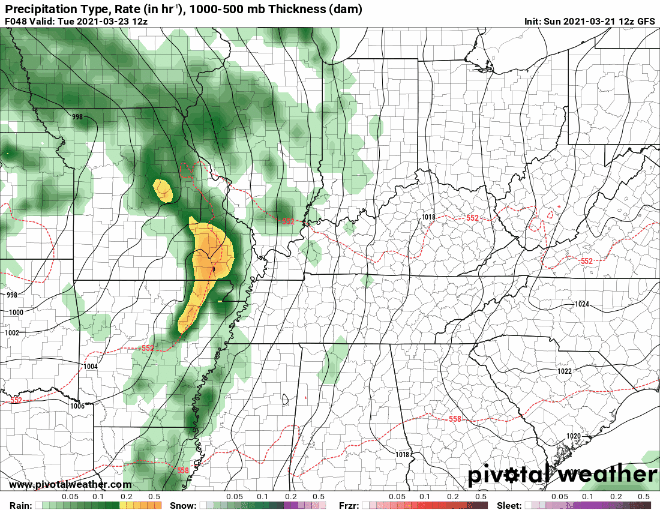 Euro agrees with both timing and amounts…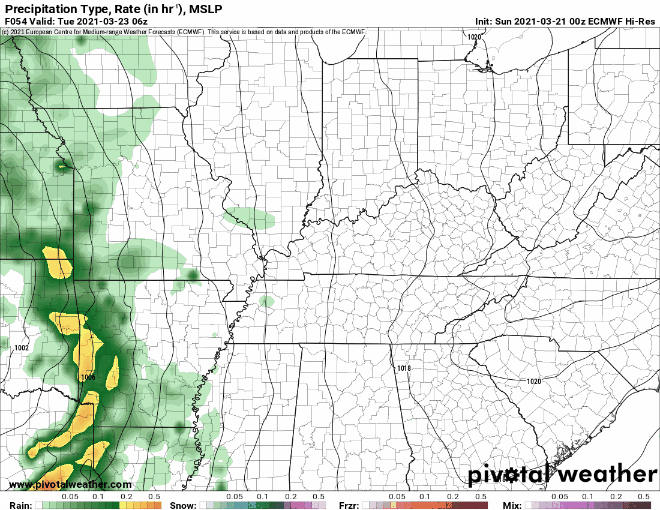 Speaking of amounts, not much. Remember, it's possible you'll see very little, or nothing.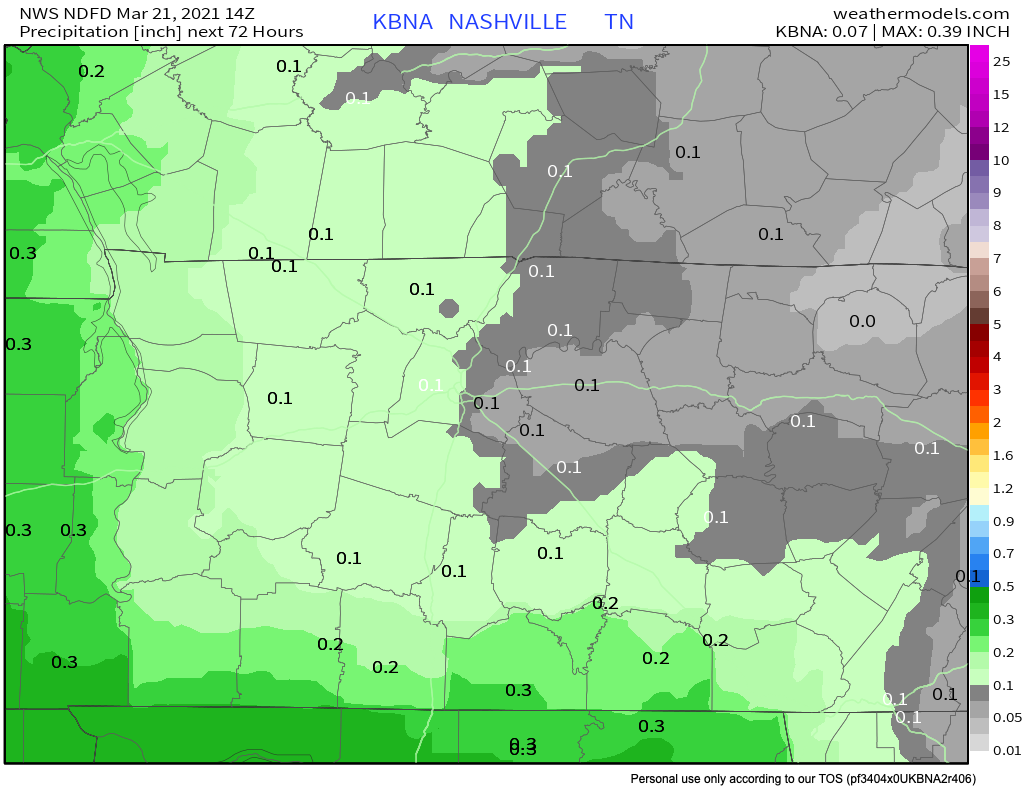 Rain More Likely Thursday (Storms?)
A more vigorous system will move in Thursday. This will bring more rain amounts and maybe some storms.
Precipitation will really increase Thursday as another system that moves in from the southwest will provide much better coverage. Forecast soundings also looking healthier than in previous runs. 500+ CAPE, good mid-level lapse rates and copious amounts of shear will at a minimum increase thunder chances but a setup like this could also provide a couple of strong storms.

NWS AFD 03-21-2021
SPC hasn't outlined a risk area for Thursday because "predictability is too low." The latest model batch favors thunderstorms, maybe strong thunderstorms. Will need another consistent dataset tomorrow to seriously believe a threat will materialize.
High res models are not in range to be more specific than this at this time. That'll happen Monday. But it is the season for stronger storms so it's always a good idea to be prepared.
Rainfall through the Thursday system could reach as high as 2 inches in spots (most of this falling Thursday):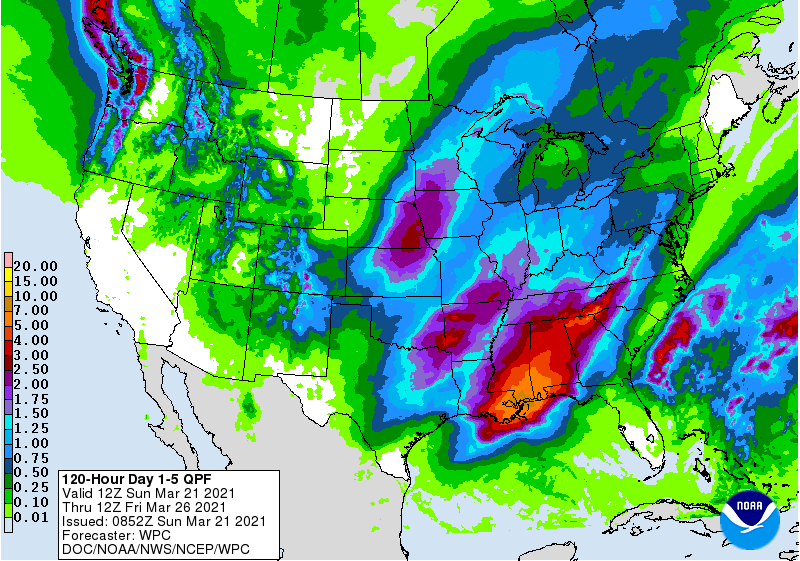 More on this in upcoming blogs. Have a great Sunday!