Chilly (maybe sprinkly at times) today until clouds clear. Image below from 9:21 AM. Clearing line may not arrive until late this afternoon. Therefore only 54°. Cold north wind.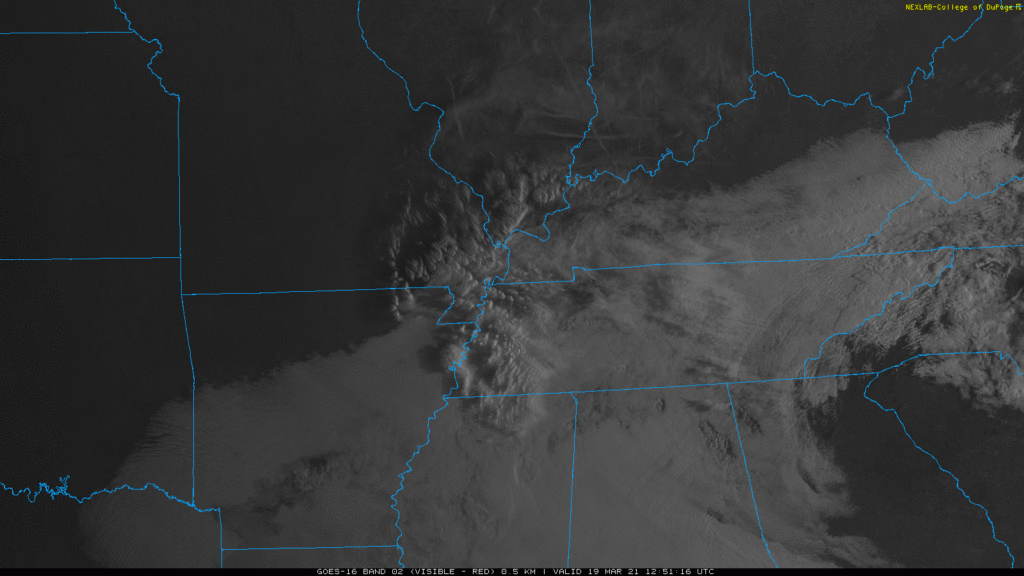 Close to freezing around dawn Saturday and Sunday mornings. Then we warm up.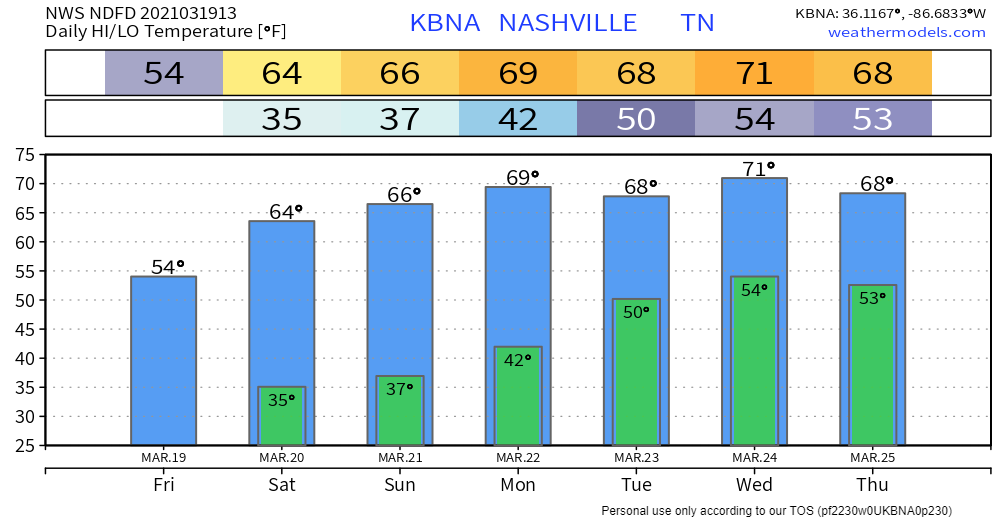 Freezing temps usually possible until the second week of April, planters.
Next Potential Event
ETA mid-week. Models disagree. Little known.
Remember models running 100+ out are drunk guessers. Tenuous relationship to reality.
GFS model
One system goes north of us Tuesday. We get a little rain from the southern edge of it.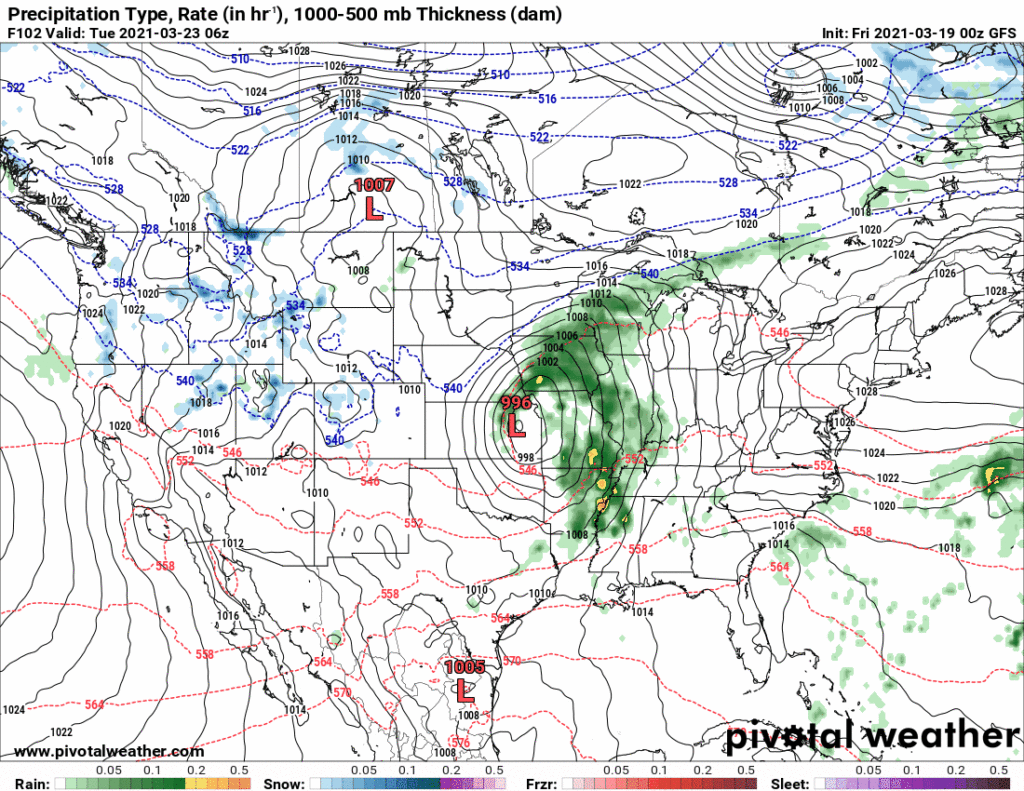 Another system misses to our south Thursday and Friday but maybe we get some rain from it.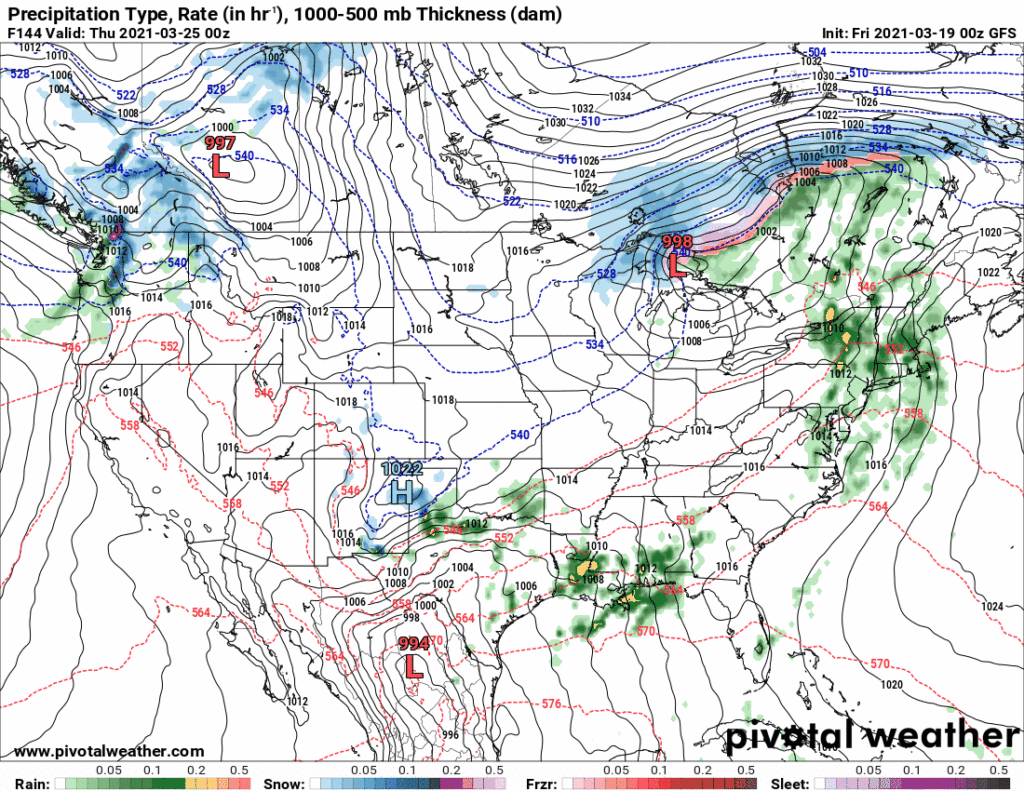 Neither system in this here GFS appears concerning.
But that's just one run of one model.
Euro Model
This model shows thunderstorm potential Wednesday or Thursday, more likely Thursday.
Even if this model "happened exactly right" it doesn't look like a big concern. Instability is present, but low. There's "speed shear" but the helicity is weak. Maybe some straight line winds? But we really don't know. Model resolution is poor. SPC says "Predictability Too Low."
As always, check back for updates to the forecast, and be sure to follow @NashSevereWx on Twitter!