We will likely see two round of rain/storms Wednesday.
The first round will move through during the late morning and early afternoon hours.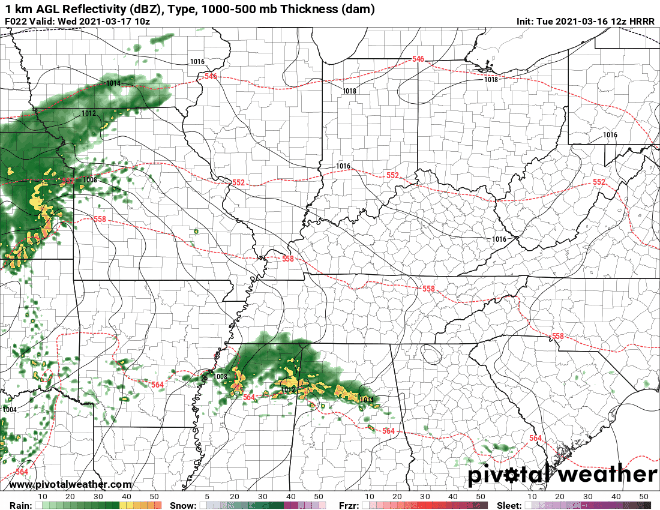 This first round will race ahead of the warm front trailing behind it, so while gusty winds are possible, tornadoes are not expected to accompany this activity.
Then comes Round 2 out of MS and AL, ETA here Wednesday night, probably late. It will likely be a broken line of storm that *could* have the potential for some tornadoes. Whether we get tornadoes will depends on the location of a warm front and if it can move north of us, putting us in the "warm sector"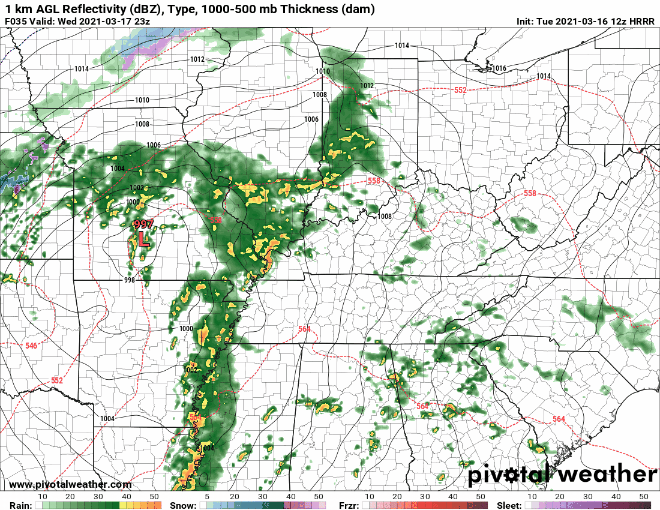 Severe Weather is still possible for Davidson/Williamson Counties, but "Could we See A Tornado or Nah" is hinging on one big factor: does the warm front get to us?
If the warm front gets to us, our tornado concerns increase. If it doesn't, it'll still storm, but our tornado concerns decrease.
The HRRR model shows the warm front (darker blues) over Mississippi, Alabama, and Southwestern Tennessee. But those dark blue colors don't quite make it all the way to us Wednesday night.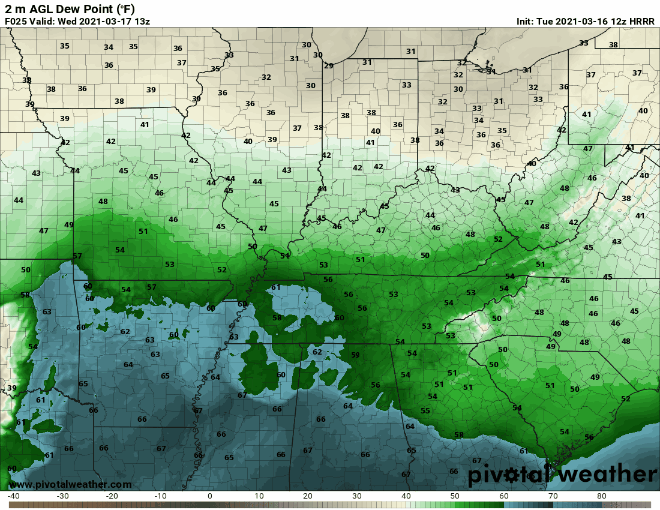 The NAM3 model is very similar: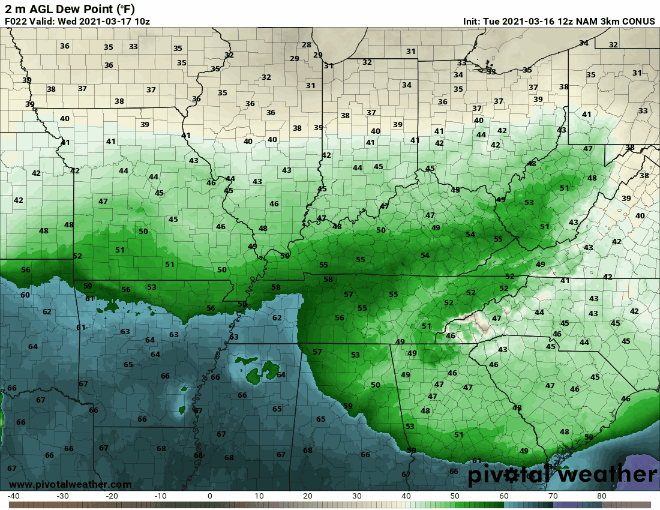 This gives me some hope that the key tornado ingredient (the instability) will stay south of us, but is not guaranteed.
This is all pretty good news for us, but the warm front is too close for comfort. Check all reliable sources of weather information throughout the day Wednesday for updates and important changes to this forecast.
SPC has us north of that black hatched (shaded) area…In that shaded area, several (possibly strong) tornadoes could occur. We are in a 2-5% risk for seeing tornadoes within 25 miles of us, which is not zero.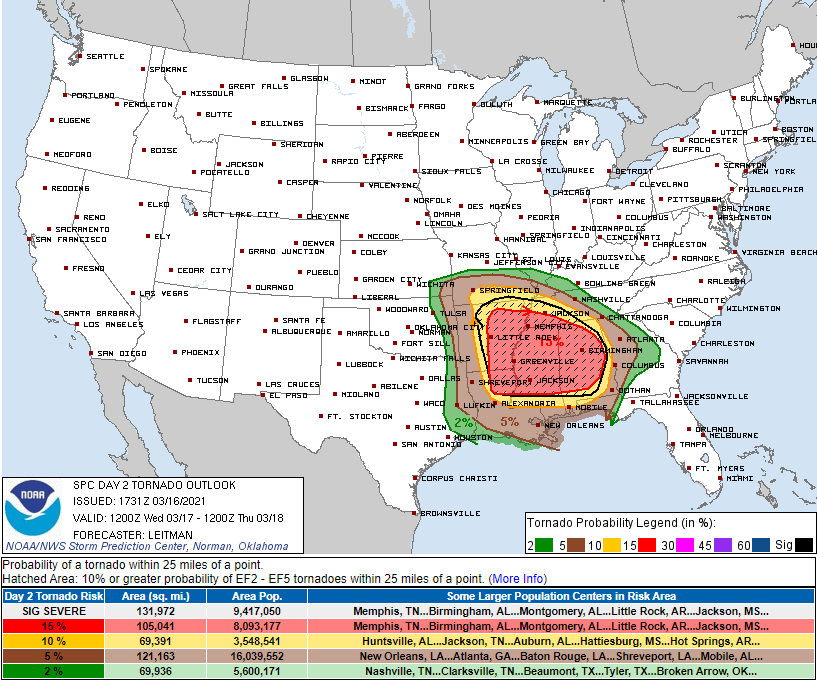 This image from NWS Nashville sums it up nicely, but note that's for the entire region. The tornado risk is higher to our southwest.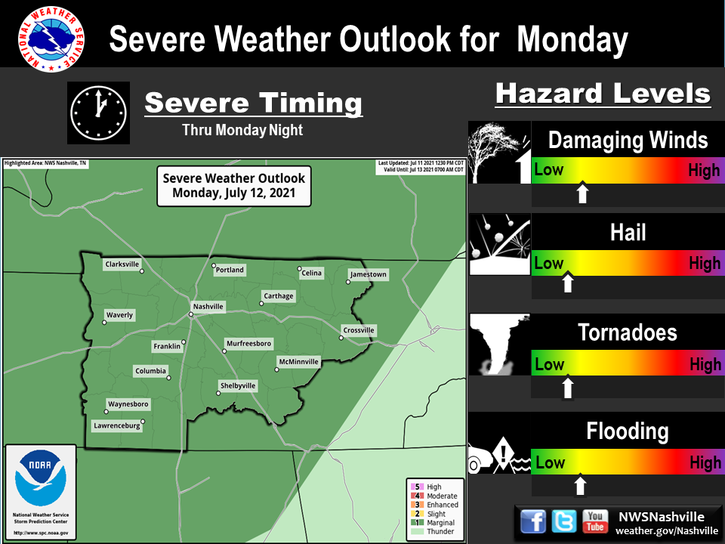 Don't get caught up in Williamson County being split in half between two risks. Just uhnderstand that there is a severe potential areawide and that now is the time to prepare.
This will not be the last time we see severe weather. Make sure you and your family knows where to go in the case of severe weather. Locate all of the important items (hard-sole shoes, helmets, etc). Have a plan, be prepared.