Substantial wind shear will be in place as a line of storms approaches Monday morning. ETA late morning/lunch. But instability should be near zero, reducing if not eliminating most/all severe storm concerns. Winds may still be strong (40 MPH or so) — and we cannot totally rule out a severe wind event — but there is no reason for a hail or tornado concern Monday.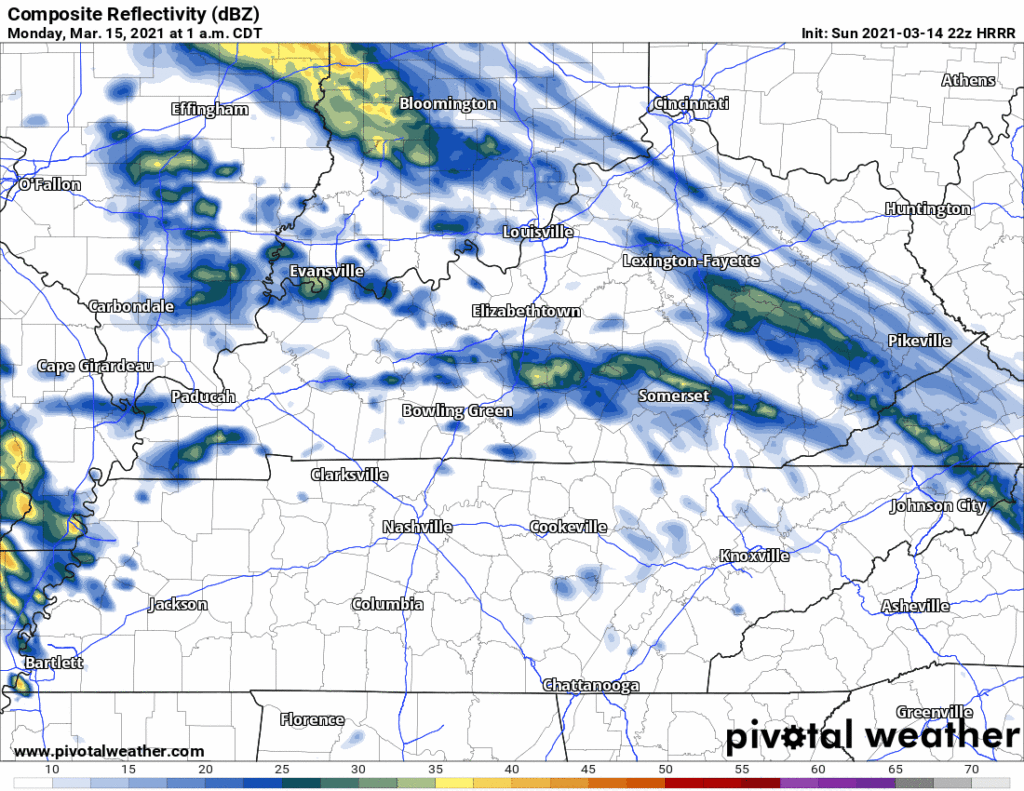 We will be up in the morning watching this come through, just in case. The Storm Prediction Center has excluded us from all its severe weather outlooks for Monday. Look for under a half inch of rain. Rain may accompany strong winds, so choose your rain gear wisely. Rain should clear well before dark.
A significant severe weather event
is expected somewhere in the southeast U.S. Wednesday. Right now severe weather looks more likely in MS/AL than it does here. But details and timing are fuzzy because model data is too low res right now.
Here's what we think for us based on global models with lower resolution information.
The GFS and Euro models show a lot of local rain Wednesday morning. Morning rain is what we want. Morning rain will saturate our atmosphere and prevent instability from building in the afternoon when the main shear/instability dynamics would be most concerning. That would make Wednesday just a rain event for us, not a severe weather day.
However,
this is
no reason to let our guard down. This system remains dynamically impressive, with a ton of deep layer shear and helicity to rotate any healthy updrafts that are able to develop. We'll see what future model runs show us, but for now, keep up with future forecasts as we try to nail down Wednesday's severe potential.

NWS-Nashville, Forecast Discussion, 3/14/21.
CIPS analog guidance matches similar past events to expected future events. Conditions expected Wednesday that are similar to past severe-weather-producing events show a higher probability for widespread severe weather further south. But we are still included. This is neither comforting nor alarming. It's always better to be the cooler color (teal, blue) and not the hotter colors (orange, red).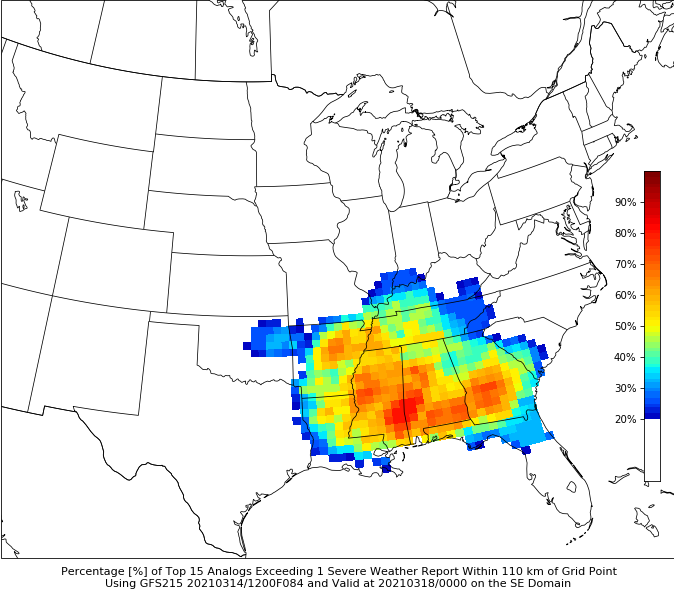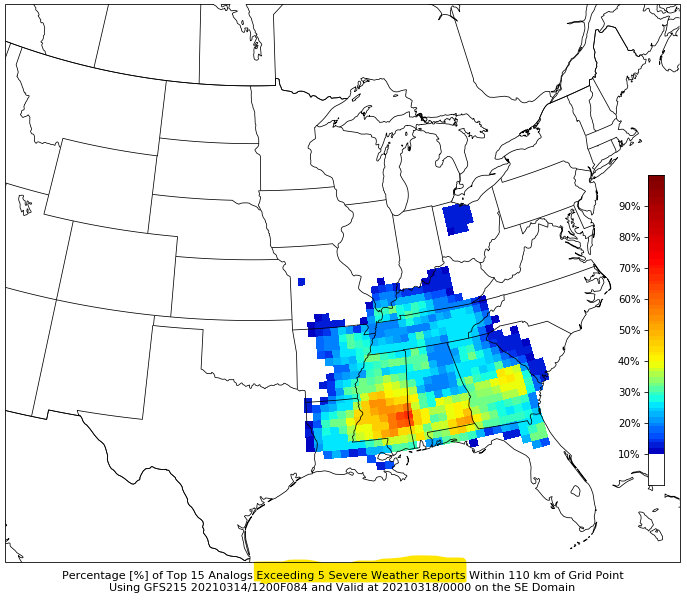 SPC has us inside a 15% probability of a severe weather event (hail, and/or damaging straight line winds, and/or tornado) within 25 miles of us on Wednesday. The probability is higher south of us, but as we all know: severe events can happen in low probability environments.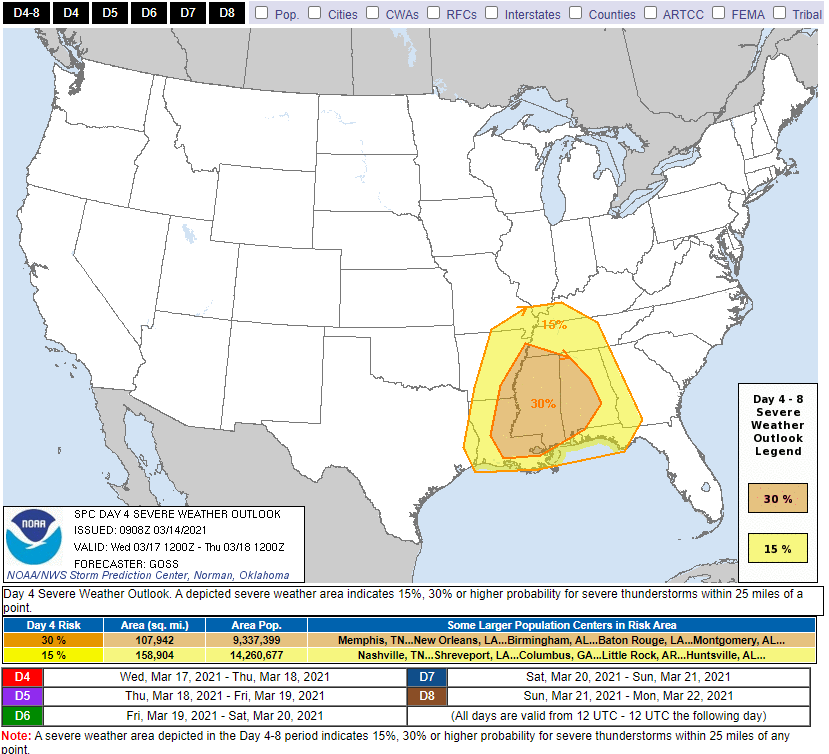 I'm not personally alarmed. But it's too soon to feel comfort or alarm. The models that'll be more helpful won't come into range until very late tonight.