Weather requires lots of math. Lots of math, and lots of pi. In honor of one of the best math-themed holidays, I present to you a pi-themed forecast.
Scattered Showers & Clouds Sunday
A thin slice of rain showers is moving through Middle Tennessee as seen on radar this morning: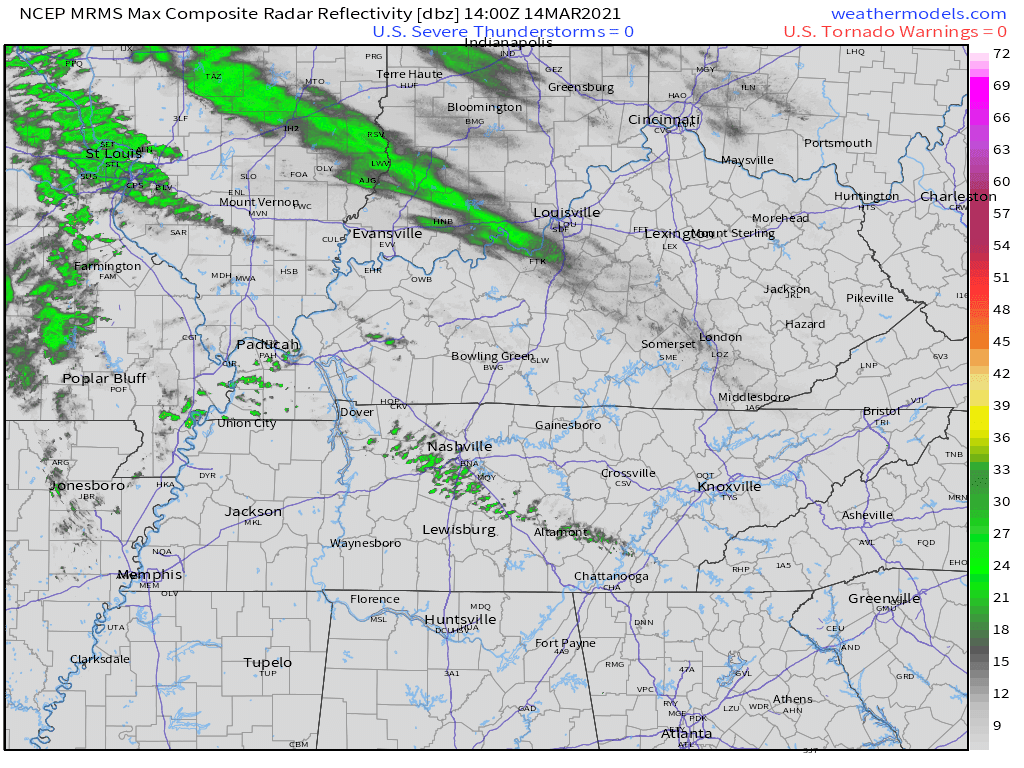 As for our high temperatures today, the frontal boundary sitting just to our south will make a pretty big difference.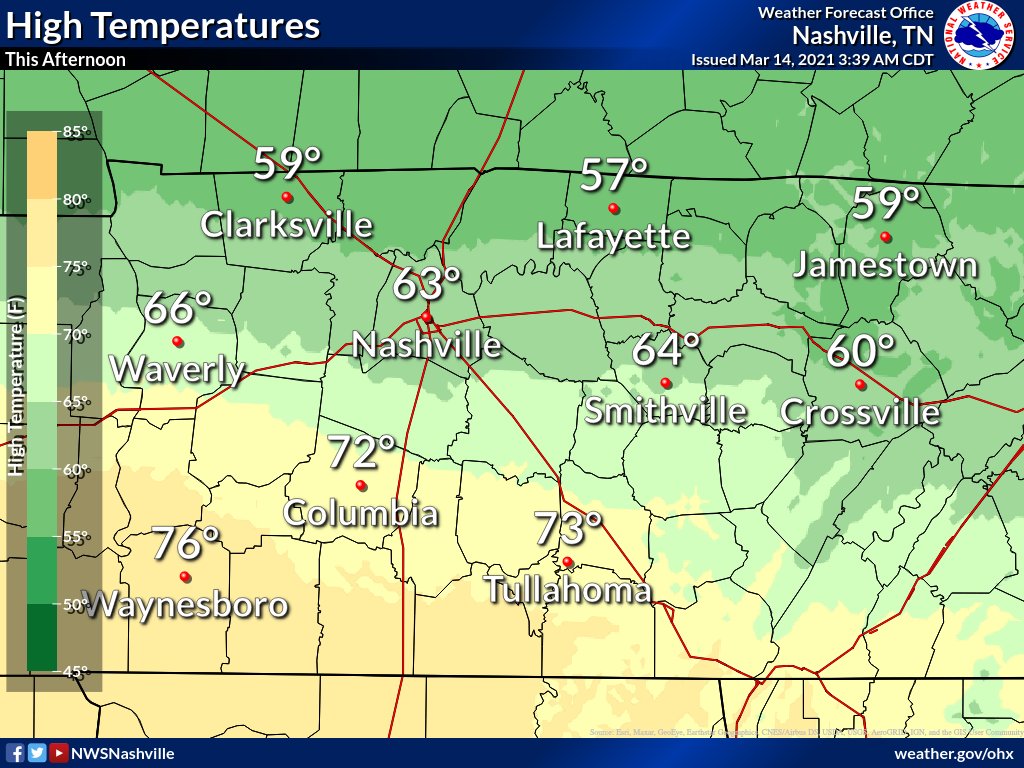 We should stay cloudy throughout both counties when it's not raining today.
Tonight should remain quiet–we will be in the pi of the storm.
More Showers, Possible Thunderstorms Monday
The next line will sweep through Monday morning. The most recent HRRR run shows the line approaching Williamson & Davidson around 9am. It should clear us by mid-afternoon.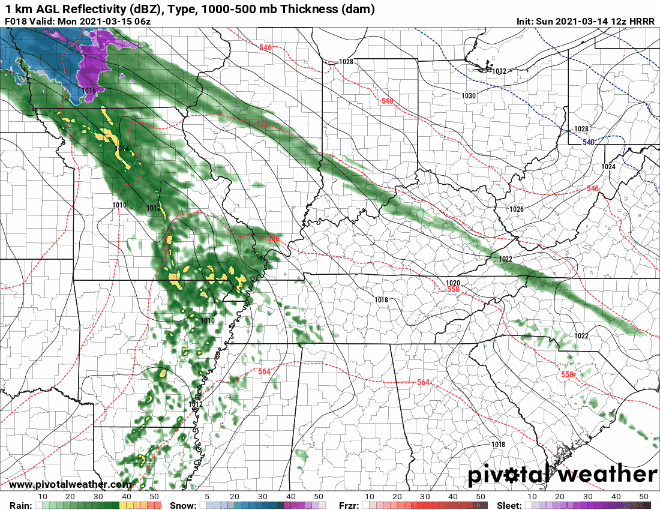 The good news with this line is that we aren't expecting a widespread severe event. We can't rule out a couple thunderstorms here or there, but this line has weakened across model runs as we have gotten closer to the event.
Total rainfall amount should stay between 0.5" and 1", though your backyard rain gauge may vary.
But, Monday is just one piece of the pi.
We Do It All Over Again on Wednesday
Model runs are still in disagreement with the track of this system, so keep this in mind as you continue reading.
GFS:
The GFS shows a much faster progression of the storm system. It also brings us a good dose of instability and shear–two of the key ingredients for severe weather.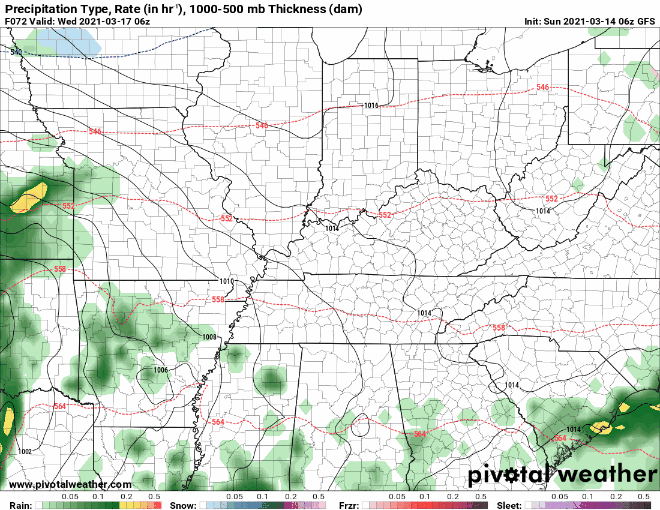 In terms of timing, the GFS shows the main line impacting us Wednesday morning through Wednesday evening.
Euro:
The Euro also indicates instability and shear over Middle Tennessee. The Euro's timeline is slower than the GFS's. The Euro says rain will begin Wednesday afternoon and exit by Thursday morning.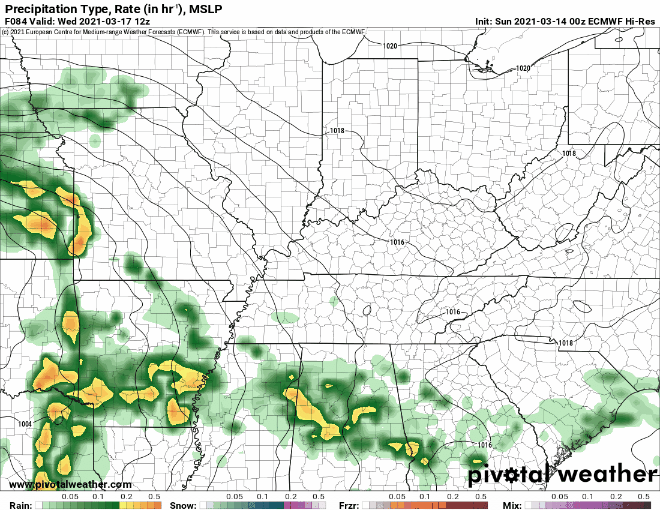 After the main line passes through, we may see some wrap around showers squeezing out the extra moisture in the air.
The SPC has included us in their severe weather outlook region for Wednesday. This doesn't mean anything definite pi any stretch of the imagination, it just means we are paying a little extra attention to the storm system over the next few days.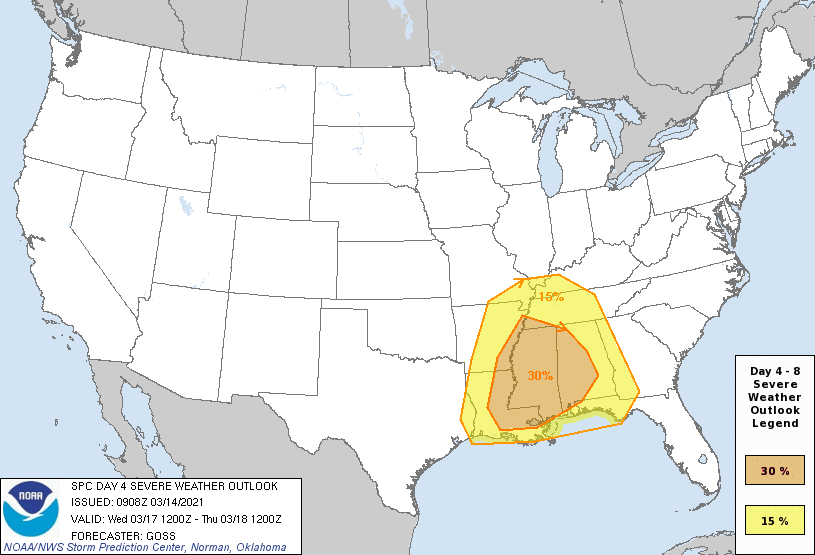 Until then, bake some pie and enjoy your Sunday!